Lexus plans to beautify the 2017 Tokyo Motor Show with a high-performance vehicle.
This is not the first time we've wondered about a high-performance Lexus LS F. Back in 2012, Toyota used to showcase its LS TMG Sport Concept equipped with a 641-hp V8 engine. Even in April, it came to light that the LS-FC nameplate was trademarked. Most recently, a picture which is considered to be the high-performance model has also been published on Instagram.
The picture, allegedly taken from a Japanese magazine, shows us a great sport sedan. The front fascia is highlighted by a bold spindle grille flanked by two large air intakes. Besides, the front vender vents and side skirts are also refreshed. In the meantime, the rear now looks more muscular with robust rear fenders. Also, massive black alloy wheels partially prove the appearance of a high-performance car.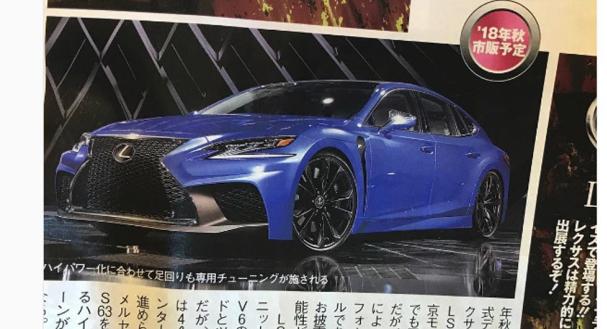 The picture shows us a great sport sedan
With the high degree of realism seen in this photo, it is transparent that it's not a rendering. Moreover, the Lexus RC F was also revealed in the same way in the past. In particular, the 2017 Tokyo Motor Show is coming. For all reasons, we can definitely hope for a Lexus LS F or at least, a LS F concept at the forthcoming car event.
As reported, the Lexus LS F would come with a very powerful twin-turbo 4.0L V8 engine, pushing out up to 600 hp. This engine is also supposed to be driven the Lexus LC F.
>>> Click here to preview latest cars and concepts in the world.