Which of the seven colors would you like on the SUV?
The Toyota FJ Cruiser hasn't received any significant updates in recent times. But despite that, the midsize SUV is still one of the most appealing vehicles you will see on the road. Its off-road boxy exterior along with its round headlamps and high ride height provides the vehicle's distinct appearance.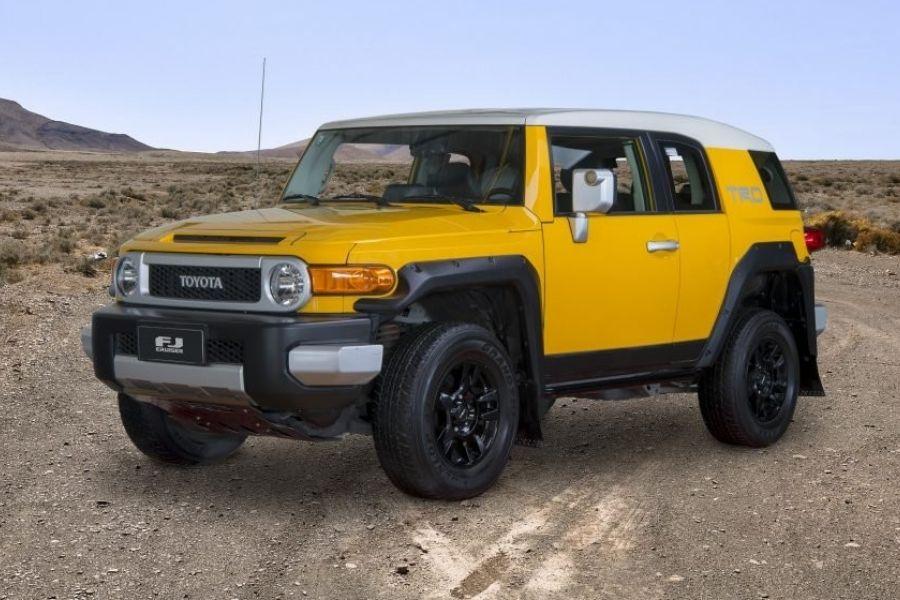 Toyota FJ Cruiser
To complement the rugged SUV design, you can choose the wide array of FJ Cruiser colors that are made available in the Philippines. Toyota Motor Philippines (TMP) is offering a total of seven colors for its midsize SUV, including single-tone finishes and various two-tone schemes with a white roof.
With that being said, we have listed all seven Toyota FJ Cruiser colors below with photos to help you decide before driving home with one. Keep in mind that the following colors may vary from the actual model. As such, use them as references only. In addition, all colors don't come at an additional cost.
Off-roader Appeal
As an off-roader SUV, there are two colors that we recommend you choose to complement this characteristic. These include the Beige and Black, which are both coming with a white roof. To note, the Beige/White exterior paint option is available for special order only so it might take a while before it arrives.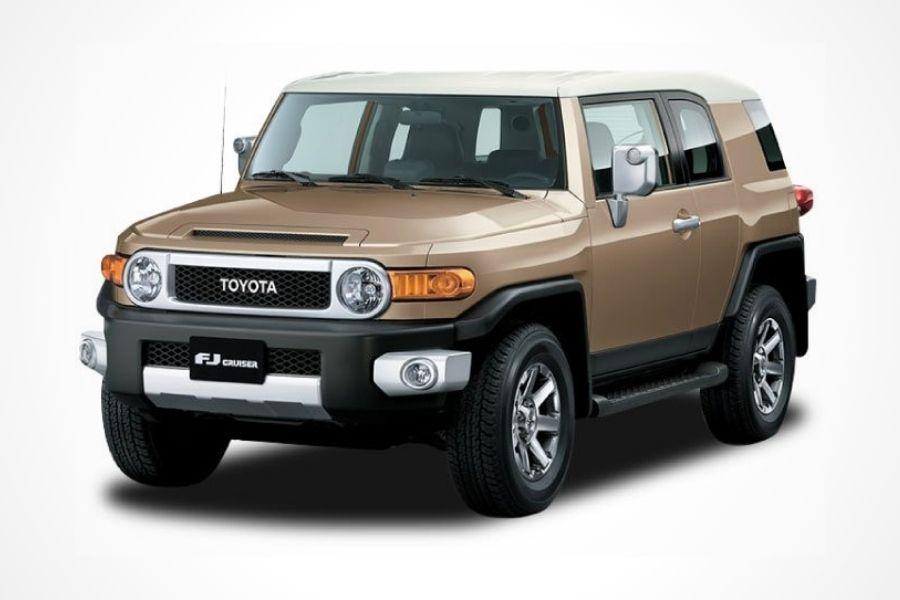 Beige Toyota FJ Cruiser color
Regardless, beige is not a very common color that you will see on the road these days. That said, you can look quite exclusive driving a Toyota FJ Cruiser in color beige. This color provides a military-like finish that would go well with the ground, dirt, and woods whenever you decide to go off-roading.
On the other hand, the Black with white roof finish might not be your go-to if you want to look as different as with a beige color. Black is one of the most used car colors in the world along with white and gray. Another disadvantage is that black tends to absorb heat which can be an issue during summertime in the Philippines.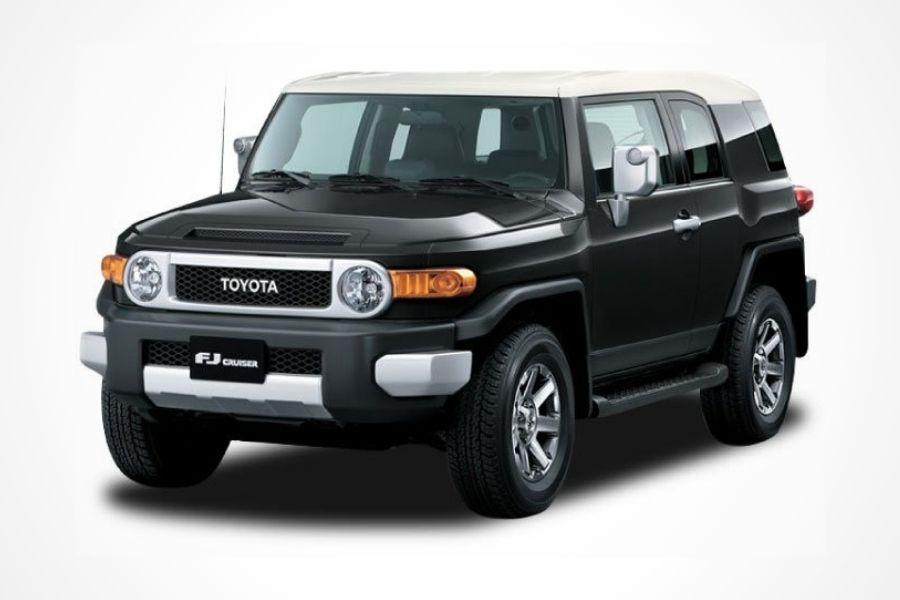 Black Toyota FJ Cruiser color
What the Toyota FJ Cruiser color in black offers is the rugged SUV appeal that arguably nothing can match across the paint options. Most SUVs that are designed to go off-road come with black trims around the exterior instead of chrome to protect them from scratches. Choosing a black FJ Cruiser color will easily complement those exterior bits of the SUV, with a strong contrast of white on the roof.
Bright Finish
We'll now go to the other end of the spectrum with bright color options. If you are a fan of off-roading, then these Toyota FJ Cruiser colors might not be the best ones for you. These are better off for looking flashy in the city, especially on night drives. In this category, the colors we included are Yellow, Red, and Smokey Blue.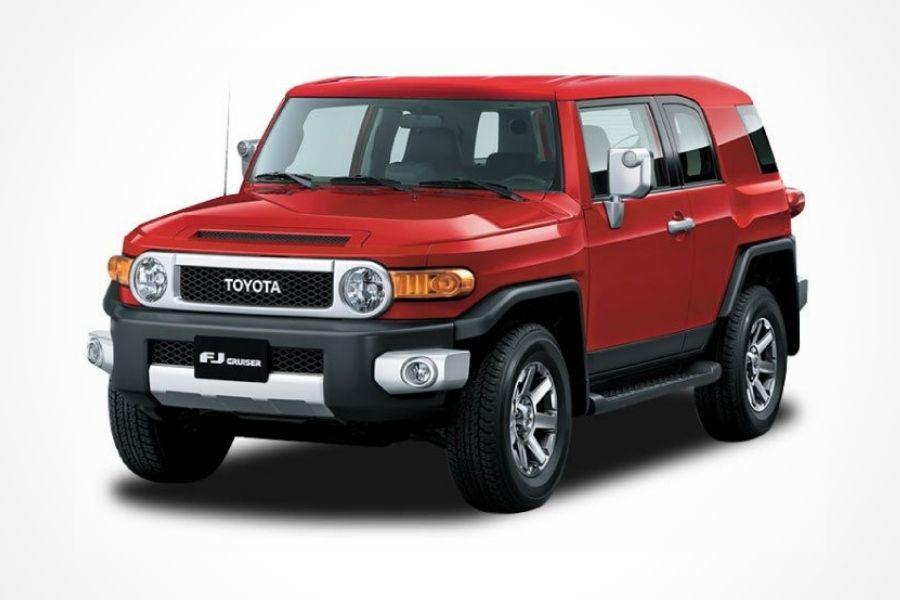 Red Toyota FJ Cruiser color
The three said colors are available for special order. Moreover, only the Red color doesn't get a white roof among all the FJ Cruiser colors in the Philippines. So if you fancy a single-tone finish, then you should consider getting the Red option. It exudes a sporty appeal that gives an impression to people that the driver could be young and adventurous.
As for the Smokey Blue, this paint is a good choice for those who are like to arrive in style. If you think that this color will take away the SUV appeal of the vehicle, then you got it wrong. The glaring boxy exterior of the model alone will make it unmistakably a rugged SUV that can take on the road with ease.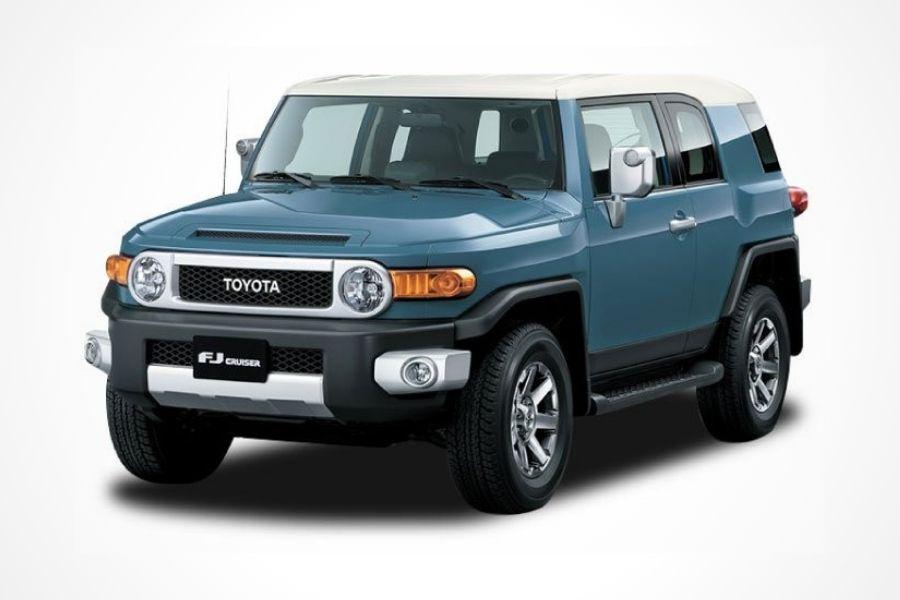 Blue Toyota FJ Cruiser color
Exterior-wise, the Japanese midsize SUV spans 4,670 mm in length, 1,905 mm in width, and 1,830 mm in height, with a wheelbase of 2,690 mm. It uses 17-inch alloy wheels that are complemented by blacked-out fenders on the sides.
If you considering getting the Yellow with a white roof for the exterior body, then one can say that you can never go wrong with that choice. This Toyota FJ Cruiser color is perhaps the most iconic look of the model. Plus, this adds yellow trims in the cabin which can be a unique touch as compared to most car interiors these days.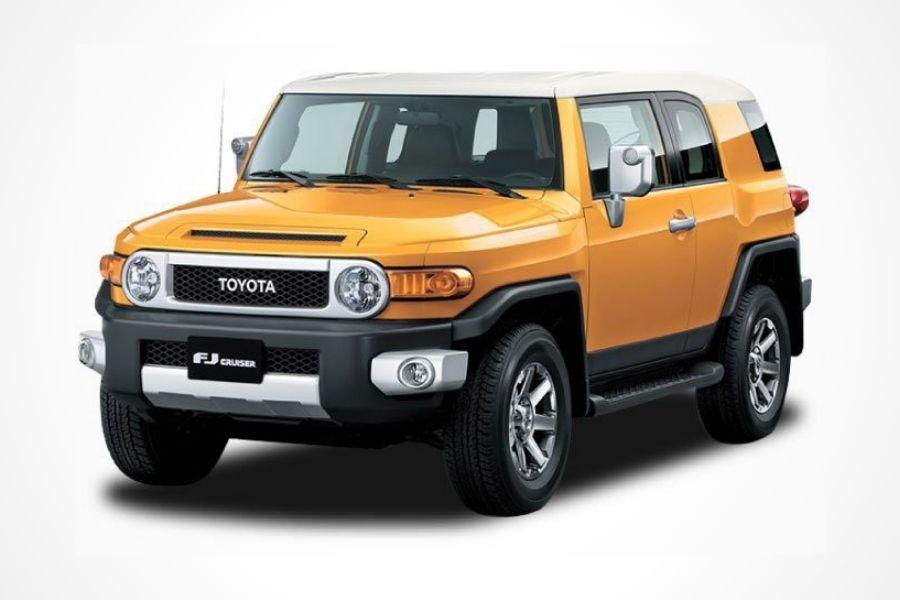 Yellow Toyota FJ Cruiser color
Just keep in mind that you still go off-roading in the said colors in this category. But as a general idea, bright colors can be difficult to maintain just to keep their appearance. The repaint costs can also be higher as compared to other common colors such as white which we will talk about next.
Simple Take
The last two Toyota FJ Cruiser colors that are available in the Philippines include the White 1 and Cement Gray Metallic with a white roof. Unlike White 1, Cement Gray Metallic can be availed of only via special order. But as a reminder, all colors for the PH-spec model don't come with an additional cost which can help you choose the one you desired the most.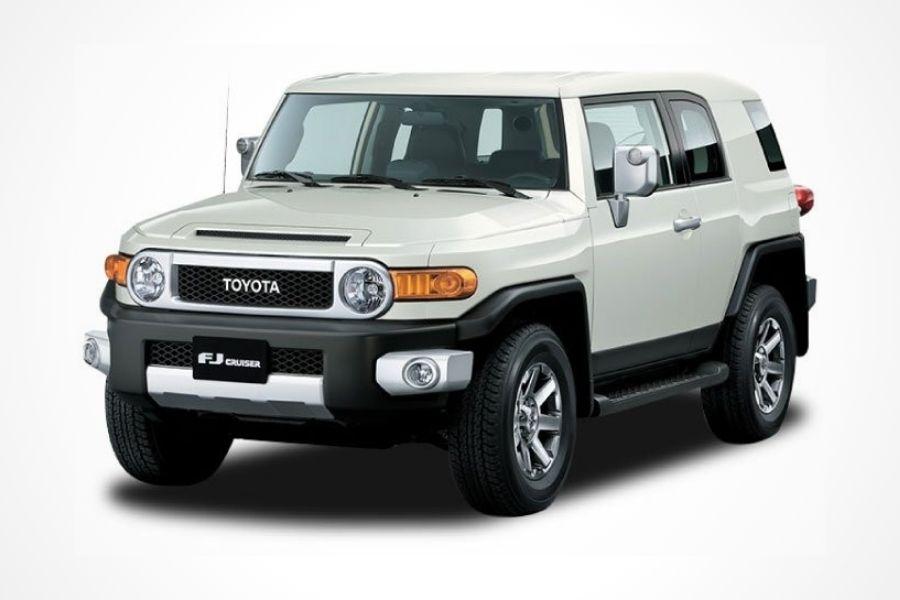 White Toyota FJ Cruiser color
A car with a white color has plenty of benefits. One of which is reflecting heat from the sun. In a country like the Philippines where temperatures can get high during the summertime, you can consider White 1 to help you stay cool on the road as compared to the likes of Black. The repaint cost of this color can also be cheaper especially if you decided to get it done at an aftermarket shop.
Of course, White 1 has its disadvantages as well. With this color, you will lose the two-tone appearance that other colors can provide. It can also make your midsize SUV look dirty as dust and dirt will be emphasized. You could spend a lot of time and money visiting car wash shops to maintain the clean finish a white car color gives.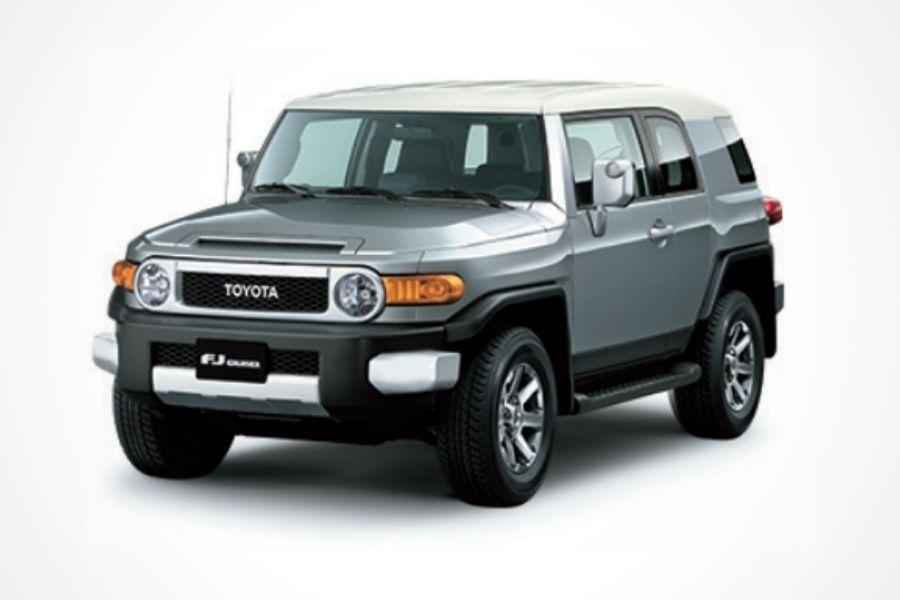 Gray Toyota FJ Cruiser color
Last on the list is the Cement Gray Metallic. It is not as flashy as other FJ Cruiser colors which can be ideal if you are the type that doesn't like to demand attention on the road. This could be the go-to paint option for those who like a simple color but not as bland as White 1.
See more car color guides at Philkotse.com.

Know more about Toyota FJ Cruiser 2023

After recognizing its demand, the country's leading carmaker Toyota Motor Philippines brought the FJ Cruiser in the country in 2013. The 2023 Toyota FJ Cruiser maintained its predecessor's aesthetic principles – tough, intimidating, and boxy with rounded corners. At the same time, it received modern technological updates. Locally, the FJ Cruise only has one variant, and it is priced at Php 2,293,000.
Under the hood of the Toyota FJ Cruiser Philippines is a 4.0-liter 24-valve DOCH Dual VVT-I V6 power plant that produces 268 hp and 380 Nm of torque. It is paired with a 5-speed automatic transmission. It then uses a 4x4 drivetrain. Size-wise, the FJ Cruiser measures 4,670mm long, 1,905mm wide, and 1830mm in height. It also has a wheelbase length of 2,690mm, and a aground clearance of 244mm.
In the local market, the FJ Cruiser competes against the likes of the Jeep Wrangler and the Land Rover Defender. And technically, it also belongs in the same niche as the Suzuki Jimny.

Rex Sanchez
Author