Suzuki PH offers four colors for its MPV.
Aside from on-board tech, pricing, and powertrain, choosing a paint finish for your next car is another factor worth considering. Car colors might be something minor as compared to other features, but it is still important to carefully pick your preferred hue as in some way, it will represent you as a car owner.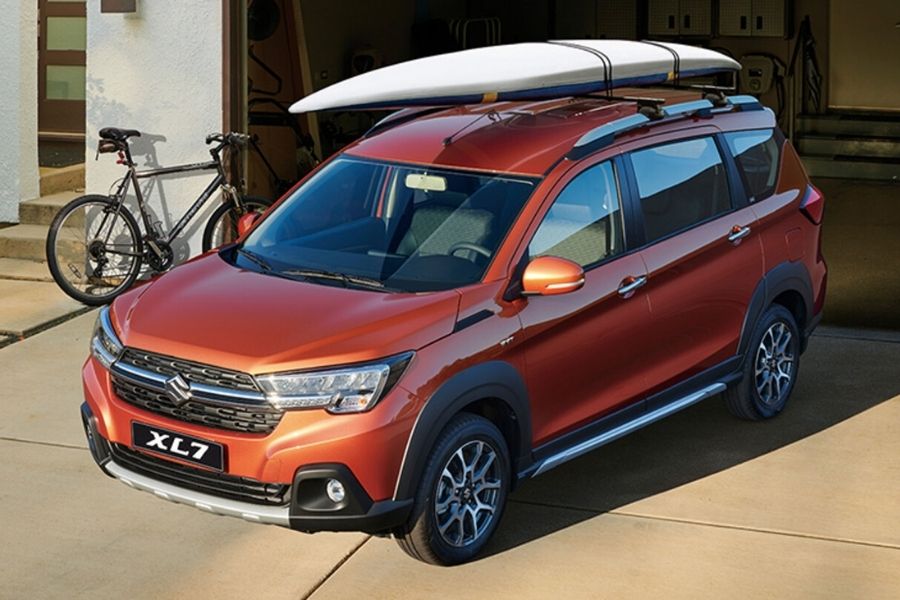 Suzuki XL7
So if you are considering buying a Suzuki XL7, you have come to the right place. Suzuki Auto Philippines is offering the MPV with four body color options, namely the Sunrise Orange Pearl Metallic, Brave Khaki Pearl, Magma Gray Metallic, and Snow White Pearl. All the said paints don't come with an additional cost.
The Suzuki XL7 is one of the ideal choices for young individuals who are just starting with their respective careers. Suzuki Auto Philippines offers this model at Php 1,073,000 for the sole GLX variant. That said, young car buyers can never go wrong with the Suzuki XL7's youthful and flashy appeal.
Before we start, do note that the following Suzuki XL7 color options might vary from the actual model. As such, use the following as a reference only. This can serve as your guide before heading to your preferred Suzuki dealership so you can skip looking at the brochures and deciding which body color option you should pick with a Suzuki sales representative.
Messy Finish
One of the newest Suzuki XL7 colors this 2021 is the Brave Khaki Pearl. It is close to a brown hue which means that you will look kind of distinct as compared to the majority of road users. The reason for this is that brown is not a common color used by today's cars. They instead end up in either black, white, gray, or silver.
That could be one reason why you should consider the Brake Khaki Pearl color option. This paint finish is your ticket to getting a feel of exclusivity on the road. Although, your unit might be tagged as somewhat boring as brown is generally known as not much of a fashion color as compared to brighter hues.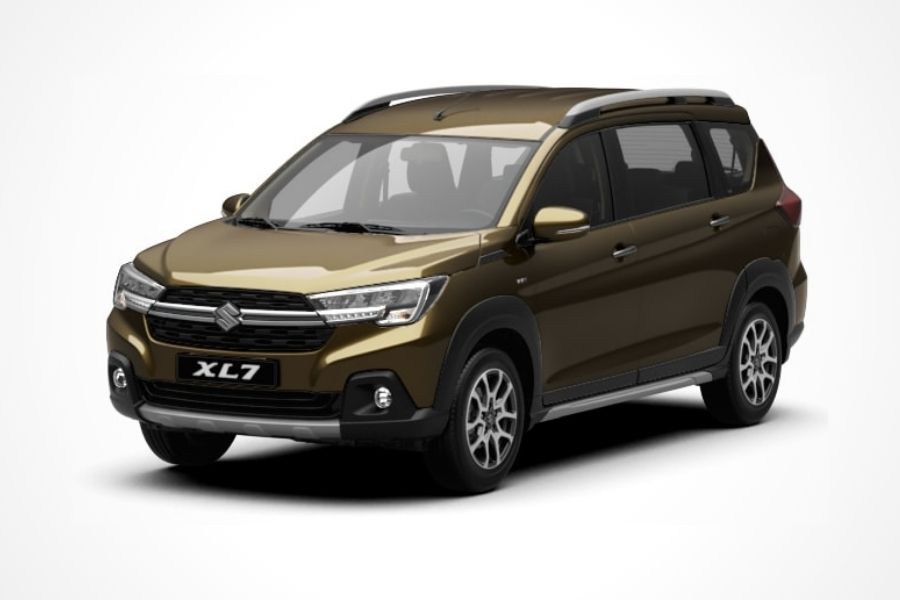 Suzuki XL7 Brave Khaki Pearl
On the bright side, at least brownish dirt won't be seen as much on your Suzuki XL7. The Brave Khaki Pearl will seamlessly hide blemishes such as mud and dust. That said, it will save you some time in regularly washing your car at home or a proper car wash shop, hence this body color option can save you some dime in the long run.
Plus, the Suzuki XL7 is branded by the Japanese automaker as a bold, tough, and robust MPV. Going for a messy look such as the Brave Khaki Pearl seems to be a good match. If you decide to go on off-roads, your XL7 won't look as dirty as compared to other paint finishes that we will talk about in a second.
Eye-candy on the Go
Another relatively new Suzuki XL7 color this 2021 is the Sunrise Orange Pearl Metallic. Looking at all of the available paint options for the PH-spec model, the Sunrise Orange Pearl Metallic is the brightest, flashiest, and most youthful-looking among the bunch. The other three paint options are somewhat plain in terms of hues.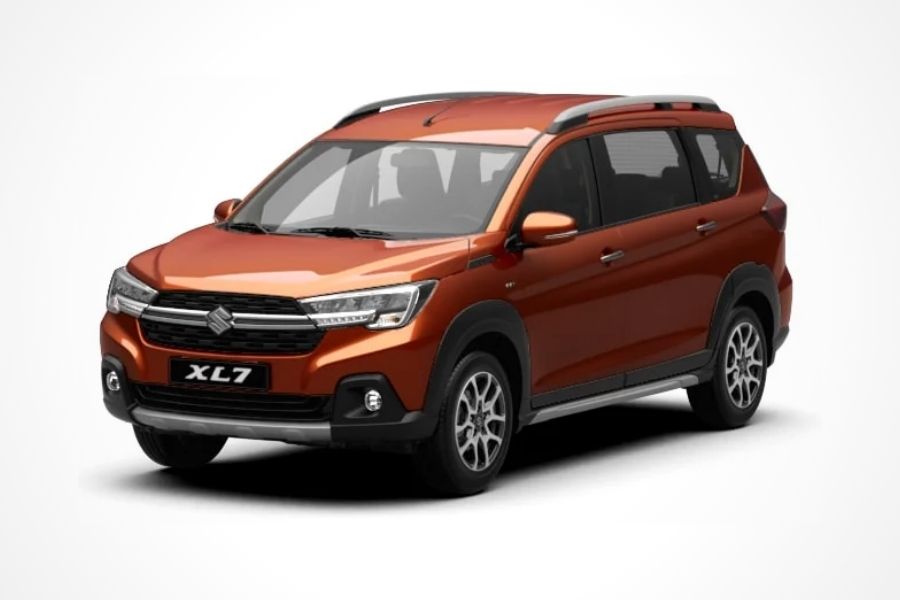 Suzuki XL7 Sunrise Orange Pearl Metallic
If the Brave Khaki Pearl is fitting for adventurous hearts, then one can say that the Sunrise Orange Pearl Metallic is a good choice for city dwellers who are living a fancy life. Its bright finish will help the Japanese MPV stand out on the road especially at night where city lights are dazzling.
The Suzuki XL7 color in Sunrise Orange Pearl Metallic also helps accent the blacked-out standard exterior features of the Japanese MPV. Add in the well-rounded design of the vehicle that will surely feel confident in bringing this everywhere, whether to work, school, out-of-the trips, or late-night parties.
Plain yet Certain
Now we are down to the last two body color options offered by Suzuki Auto Philippines. If you prefer a plain or simple look, then you can either opt for the Magma Gray Metallic or the Snow White Pearl. White and gray are two of the most common car colors in the world for a number of good reasons.
One of which is that car dealers tend to stock the two colors as these are easy to sell as compared to colorful hues. With that being said, you won't have to wait for a long time before your unit arrives considering that car dealers generally have white and gray car colors readily available. But again, this will still depend on your chosen dealership.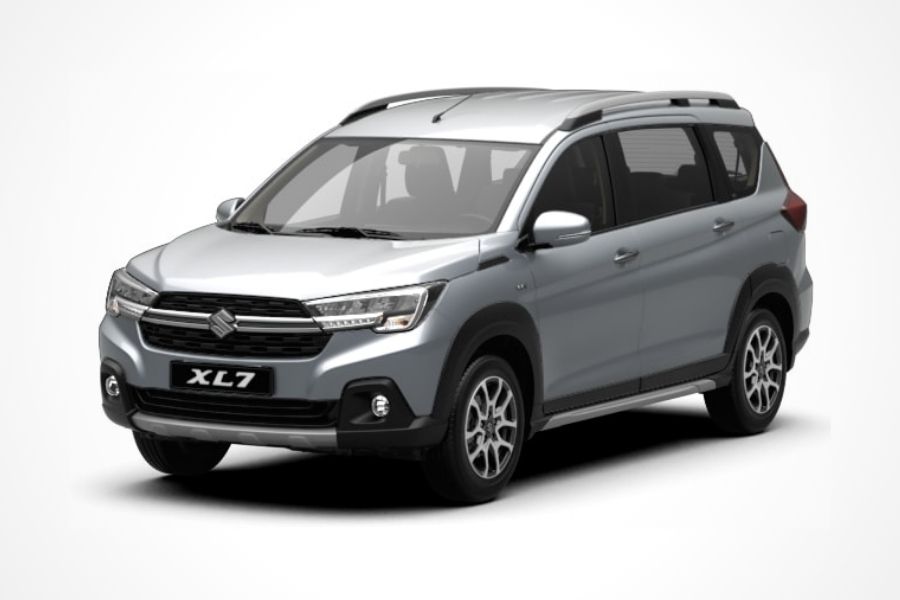 Suzuki XL7 Snow White Pearl
The Suzuki XL7 color in Snow White Pearl has also another benefit that Magma Gray Metallic doesn't offer. A white color paint help reflect sun rays better as compared to black or darker hues. That said, the cabin of your vehicle will feel cooler. Considering that the Philippines is known as a tropical country, opting for the Snow White Pearl is not a bad choice at all.
Just be ready to like everyone else on the road as white is the number one most used in the world. Here in the Philippines, public utility vehicles also use white as the standard color unlike in other countries that use yellow or red. If you are down to be part of the common color club, then maybe Snow White Pearl is the color option for you.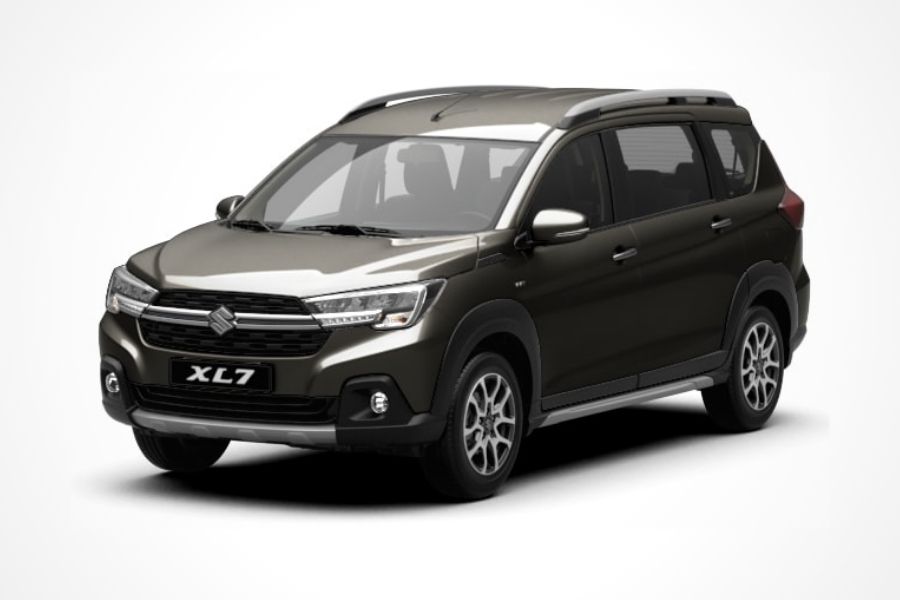 Suzuki XL7 Magma Gray Metallic
On the other hand, the Suzuki XL7 color in Magma Gray Metallic is the closest to a black paint that you will get in the PH-spec model. Just like white, gray is also a common color that will take away the feeling of exclusivity on the road, if that matters to you as a car owner.
The only thing you need to keep in mind in opting for the Magma Gray Metallic is that this body color option will blend with the standard blacked-out features found on the exterior such as the fog light garnish, wheel arches, side sills, and black trim on the rear end. But at least it goes well with the all-black interior of the vehicle so there's that.
Visit Philkotse.com for more automotive news.

Know more about Suzuki XL7 2023

The Suzuki XL7 is an MPV that features a design that looks like a crossover-inspired version of the Suzuki Ertiga. It is available locally in one variant only which is the GLX AT. Suzuki Philippines, Inc. (SPI) offers price Suzuki XL7 2023 at Php 1,138,000. Under the hood, this MPV is powered by a 1.5-liter K15B 4-cylinder gasoline engine that is capable of generating 103 hp and 138 Nm of torque. Only a 4-speed automatic transmission is the available gearbox for the PH-spec model.
Dimensions-wise, the XL7 is 4,450 mm in length, 1,775 mm in width, and 1,710 mm in height. Also, it gets a wheelbase and ground clearance rated at 2,740 mm and 200 mm, respectively. In the Philippines, this MPV goes up against the likes of the Mitsubishi Xpander, Toyota Avanza, and Maxus G50.

Rex Sanchez
Author