Pros & cons of buying diesel vs gasoline cars in the Philippines
Diesel vs gasoline engines, which is better? Find your own answer in our article.
Diesel vs gasoline: Which is better?
When looking for a car, buyers are not only concerned about the price and model but whether to pick a gasoline or diesel car may also be a difficult decision to make. It goes without saying that each type of engine has its own strengths and weaknesses. Your choice should depend on the purpose of use, the road conditions and the topography where you live. 
If you are confusing between having a gasoline car and owing a diesel model, look through this article where Phikotse.com discusses the upsides and downsides of buying diesel vs gasoline cars in the Philippines, which may help you reach your final decision a bit easier.

It might be a challenging task to tell the diesel vs gasoline differences
Diesel vs gasoline: Pros & Cons
1. Diesel engine
1.1. Pros of a diesel engine
There is a widespread opinion among car owners that diesel cars were not as fast, smooth-running, and of reasonable price as gasoline cars. Nevertheless, time passes and there have been tremendous improvements. As a result, there is no longer a huge gap between the diesel and gasoline differences.
First of all, diesel is getting friendlier with the environment. Thanks to new engine technology and the mandatory transition to ultra-low sulfur diesel, today several diesel cars can run less noisily and don't spew black smoke like they used to.
Secondly, diesel engine's capacity and acceleration are better than a gasoline engine. Its driving experience offers more low-speed torque, which means it gets a better overtaking power and towing ability.
Lastly, considering the fuel economy, diesel engine takes 15-20% less fuel.
1.2. Cons of a diesel engine
Firstly, most of diesel engines are rather noisy even this issue is consistently tackled and improved year by year.
Secondly, the diesel engine is stronger but its cost for maintenance or repair services is accordingly higher than a gasoline engine.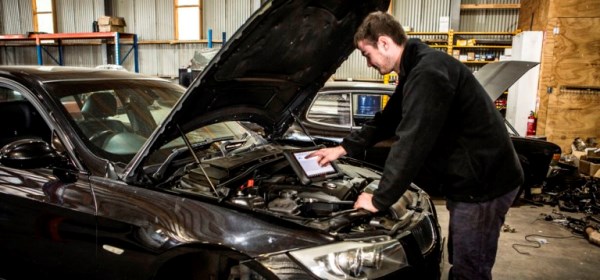 The diesel engine is stronger but its cost for maintenance or repair services is accordingly higher
2. Gasoline engine
2.1. Pros of a gasoline engine
To begin with, most gasoline cars are cheaper than diesel ones due to the running costs and fuel economy in addition to service, insurance, and non-fuel factors. What's more, the trading price and depreciation are other factors that help gasoline cars to be a better choice compared to a diesel one.
Next, gasoline cars produce less toxic emissions like nitrogen.
Lastly, it is worth noting that gasoline machine tends to be less noisy than diesel machine. With a little sense, you can easily notice this difference between these two kinds of car. If you prefer driving in a quiet cabin, then a gasoline engine should the top choice.
2.2. Cons of a gasoline engine
First of all, the lifespan of a gasoline car is slightly shorter than diesel car. Specifically speaking, you normally spend money on your gasoline engine's maintenance at 140.000 miles average, while diesel powertrains only require a maintenance service every 500,000 miles.
Besides, in spite of cheaper non-fuel factors, this kind of fuel gets a higher price than diesel. According to statistics, gasoline engines are less efficient as well as use more fuel in the long run.
Video: 4 Major Diesel vs Gasoline Differences
Diesel vs gasoline: Filling fee comparison
One point to bear in mind when considering diesel vs gasoline cars is the filling cost.
From a financial perspective, there are no big differences between a gasoline and a diesel car at the moment. Another significant characteristic you should be aware that gasoline cars cost less in repairing while a fixing a broken diesel car will be more expensive. New diesel cars also cost more for tax than gasoline but it does not get as high depreciation rate as a gasoline car does.
Keep it simple that the more miles you cover; the more likely you are to save money by choosing a diesel engine. Furthermore, diesel fuel has been prevalent in public charging infrastructure then it's easy to find a place to fill up, just make sure that you won't make a mistake of filling gasoline for a diesel engine.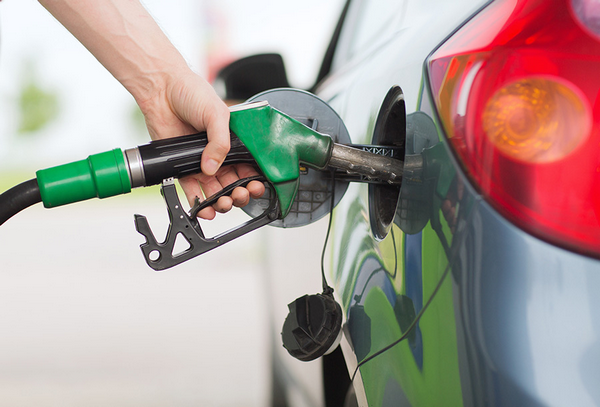 One point to bear in mind when choosing a car that matches your demand is the filling cost
If you are going to travel more than 16,000 miles per month, then a diesel car will be the better choice and the other way around.
Diesel vs gasoline: Verdict
In conclusion, both fuels have their own merits. Technically, no engine is perfect. While having a gasoline car is a common choice these days, it seems to me that the upsides of a diesel engine make riding, in a long run, the better choice. Hope this article will help you deepen your knowledge about diesel vs gasoline so that you will be able to reach the best choice for your next car.
If you are in the very first steps of buying a new car, the following tips on Philkotse.com might be some help: