Buy your dream car via a flexible payment scheme.
Our "Best Deals for Every Juan" promos aim to give you a new car more easily and conveniently. This includes not only brand new units, but second-hand models as well. With the annual promo, you can now own your dream car which can be essential considering that the holiday season is just around the corner.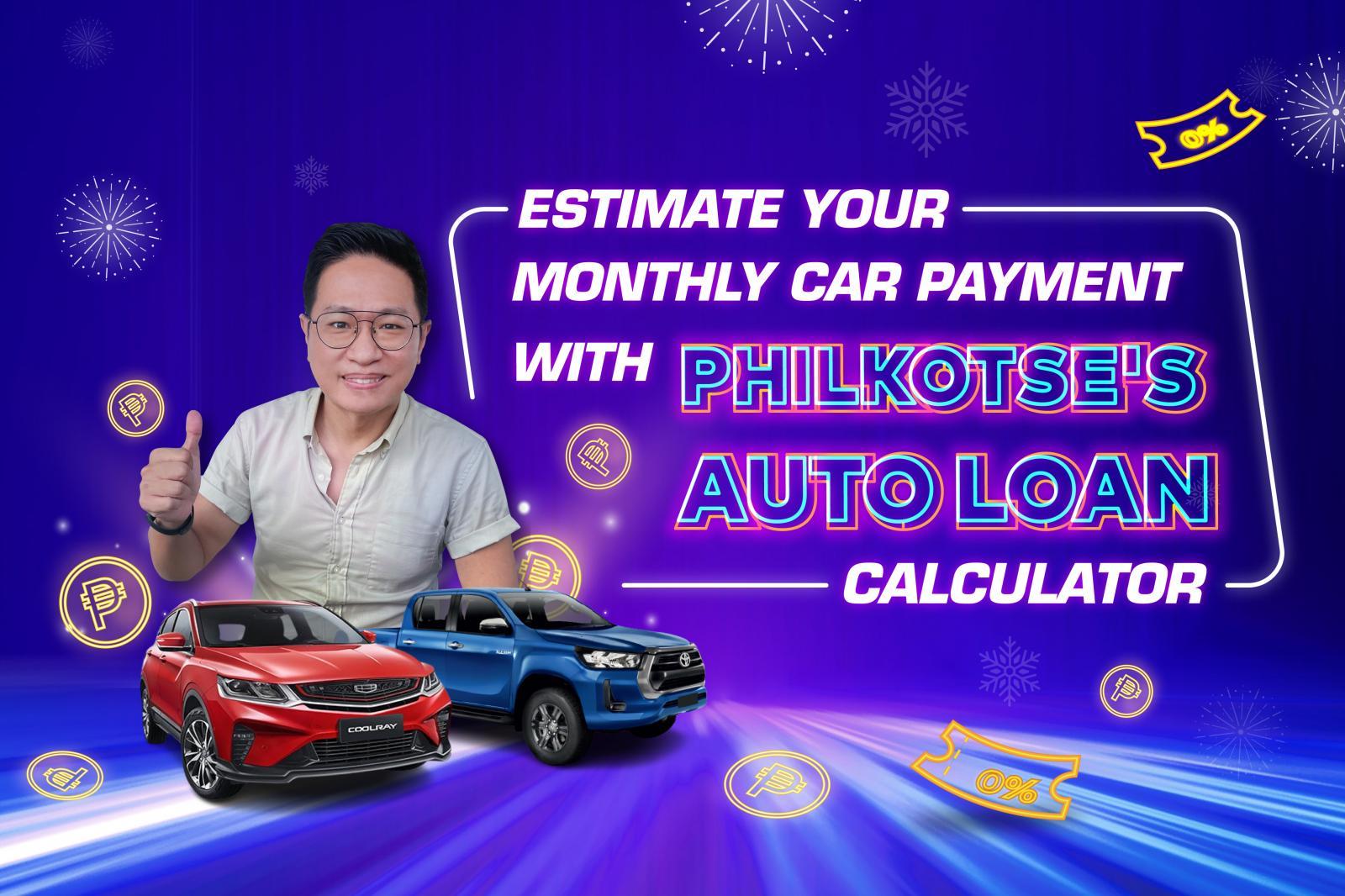 Let us be your partner in planning for your next car purchase
But in buying a car, you must plan ahead of time as it is considered one of the most expensive investments a person will make in a lifetime. To help you budget, we at Philkotse.com present to you its Auto Loan Calculator that can be accessed through its website.
The first step is to input the total price of your chosen vehicle, including whether it is a brand new or used car. Next is to select your down payment percentage, which can range from 20 to 50 percent. You can also pick your term duration from 12 months to 60 months. Lastly, enter the interest rate that best suits your budget.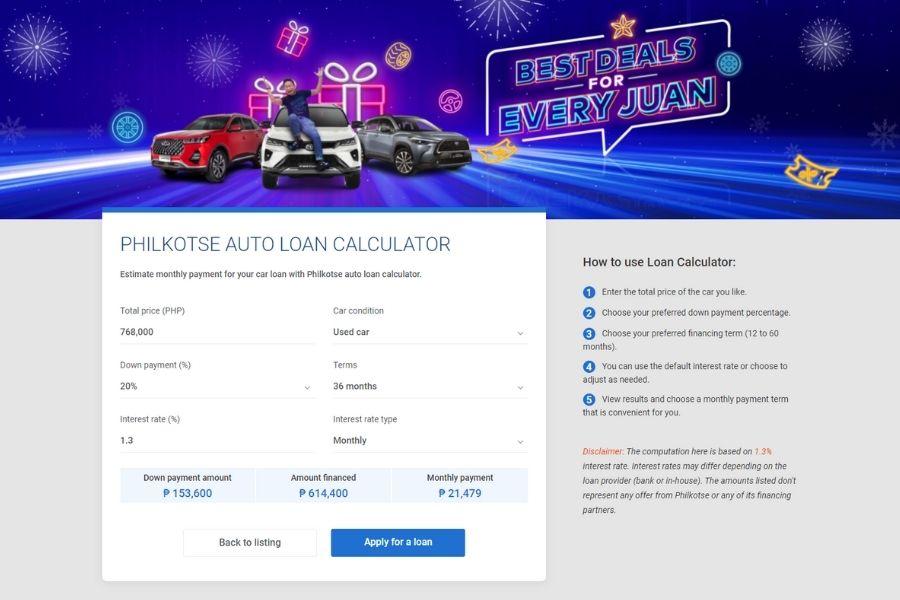 Check out our Auto Loan Calculator
After filling up the necessary information, you will be directed to our trusted financing partners, namely GDFI and South Asia Links. Philkotse's financing partners will contact you within one week from the day of your submission.
Here are the required documents to get started with our car loan:
2 valid ID's (issued by the government)
Copy of latest OR/CR
Latest electric or water bill. If not in the name of the borrower, you must submit additional proof of residence.
Any documents under your name and with your current address
TIN (Tax Identification Number)
Proof of income

If employed – latest three months payslips
If running a business – business permit
If remittance – latest three months proof of remittance/receipt
Catch out our latest deals by visiting Philkotse Year End Promos.


Rex Sanchez
Author