Blink, and you'll miss these exciting offers. 
If you're an avid follower of Philkotse, and if you always keep on top of the hottest deals on useful car accessories and spare parts, then you'll have heard of our Flash deals.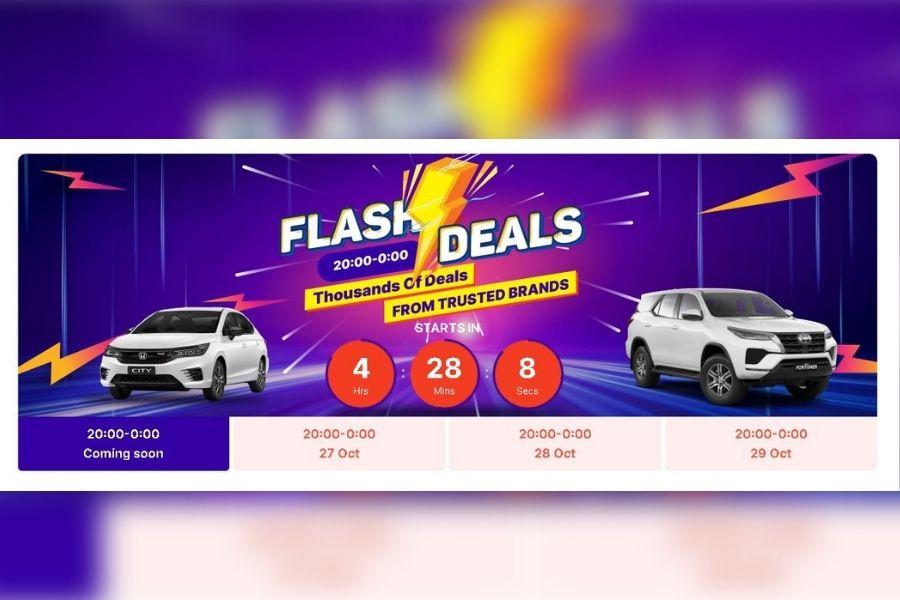 The Philkotse Flash Deals page. Note the countdown timer
As the name implies though, the Philkotse Flash Deals are fast and fleeting. And so, you might miss some of these if you aren't paying attention. So, to help you take advantage of this, here's a short guide. 
Philkotse Flash Deals: How does it work? 
As mentioned, our Flash Deals are limited-time offers for used cars and car parts as well as accessories. For the used cars sections, these are sold by our partner dealerships from all around the Philippines. All of them come with reasonable 2nd-hand prices, but they can also be bought for relatively low downpayments. 
For the car parts and accessories, they are also sold by our retail partners. These vary from accessories that can spice up the look of your car like car stickers and trim pieces, to more useful bits like floor mats and door handle covers among others. Occasionally, there are also car maintenance products like car shampoos, car waxes, etc.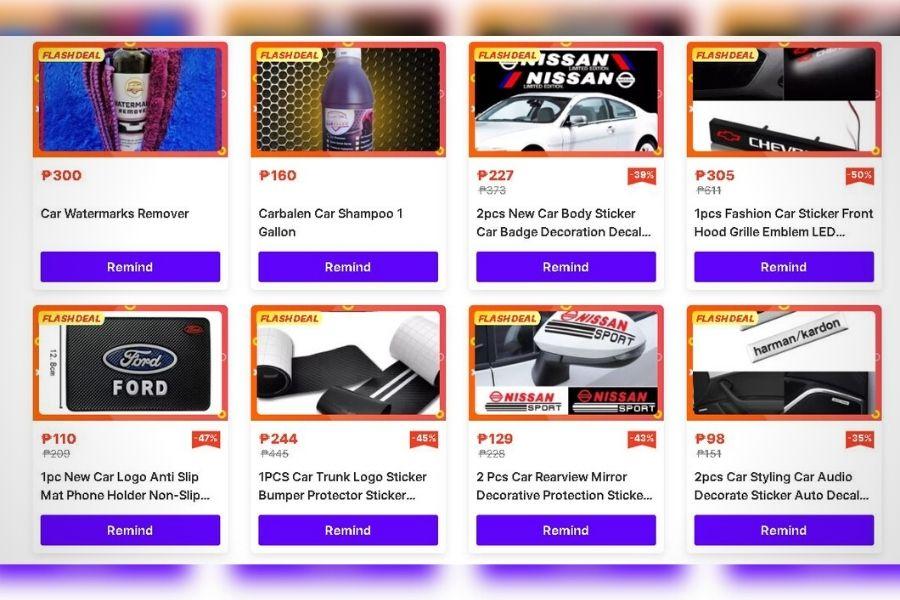 Catch these discounted car parts and accessories while they're still available!
For both sections of Flash deals, these will become available from 20:00 (8:00 p.m.) to 0:00 (12:00 a.m.). After 12:00 a.m., the page will then refresh to display the upcoming series of flash deals. For that matter, you can also preview the upcoming flash deals for the upcoming three days. This of course applies to both the used cars section and the car parts/accessories section. 
Like most people though, you might forget to check on the flash deal item and/or someone might get to the used car flash deal before you. To this end, you can set a reminder via our notification system. Click the "remind" button below the item/used car you want, and you'll be directed to leave your name and email address. It will then send two automated emails, once after you submit your name and email, and once when the flash sales start at 8:00 p.m. 
If you missed it, then good luck next time and better look for another flash deal that will catch your eye. Some used cars flash deals however are also listed for longer periods on our car for sale section. You just have to look for them using our easy-to-use search engine.  
Of note, this series of offers are part of Philkotse's Best Deals for Ever Juan Bermoth Festival where you can also get more hot deals on brand new cars.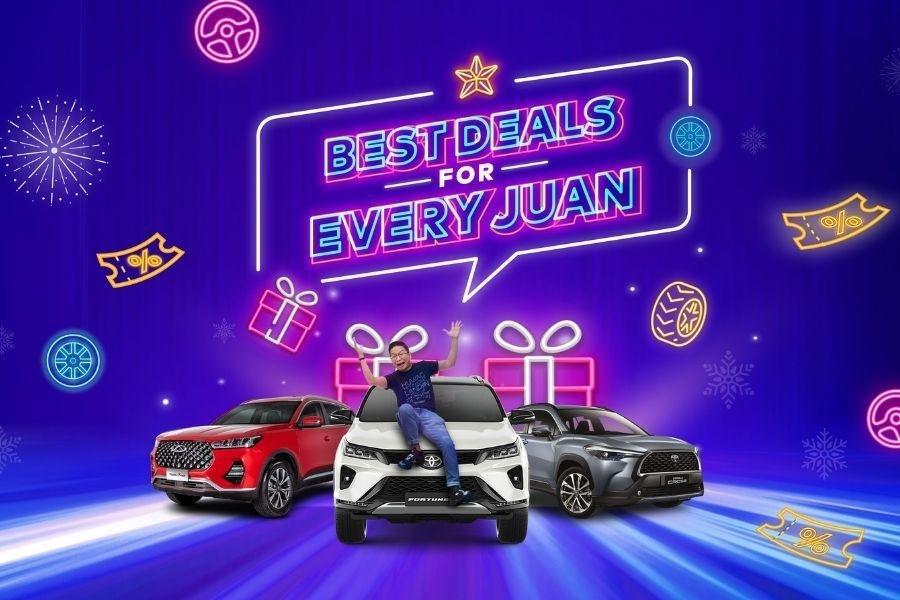 Get hot car promos and deals with Philkotse's Best Deals For Every Juan!
We also provide you a calculation for the car loan you want, and help you find the right auto loan via our on-site calculator. We also have a trade-in program in which you can hand over your old car to our partner dealerships to help you buy your next car. 
Also remember that the Best Deals for Ever Juan is only available until December 26, 2021. So if you're still on the fence about getting a new car, and/or car parts and accessories, you might want to check out its page now.  
For better car deals and promos, stay here on the Philippines' largest car portal. 


Cesar G.B. Miguel
Author