Let's clear up all those marketing jargon, shall we?
If you've ever searched for a car to buy in the Philippine market, then you might have encountered the many deals and promos that are on offer. To the experienced buyer, these are easily understandable. A novice or first-time buyer however might get drowned by all the terms and jargons these car companies are tossing at you.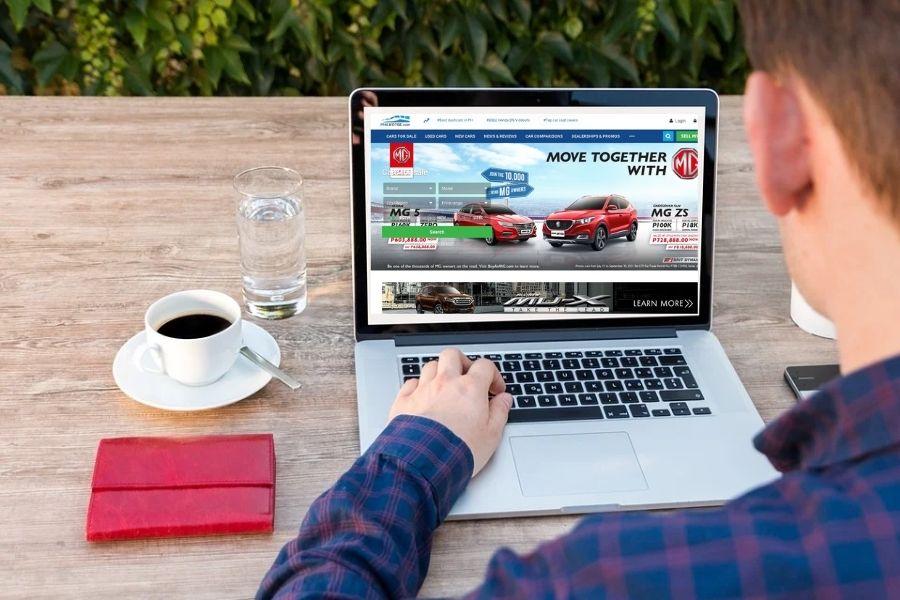 Read on to get familiar with the different kinds car promos in the Philippines
In order to help, Philkotse is going to explain the most common car promos that you will encounter. It's not for a specific promo mind you, but instead, it's more of a general look into the different kinds that are prevalent in the Philippine car market right now.
Cash Discounts
As it says on the tin, cash discounts offer a buyer a lower price than the standard retail price (SRP). Usually, this promo can be applied when paying for a car in cash, but one can also use this promo even when financing.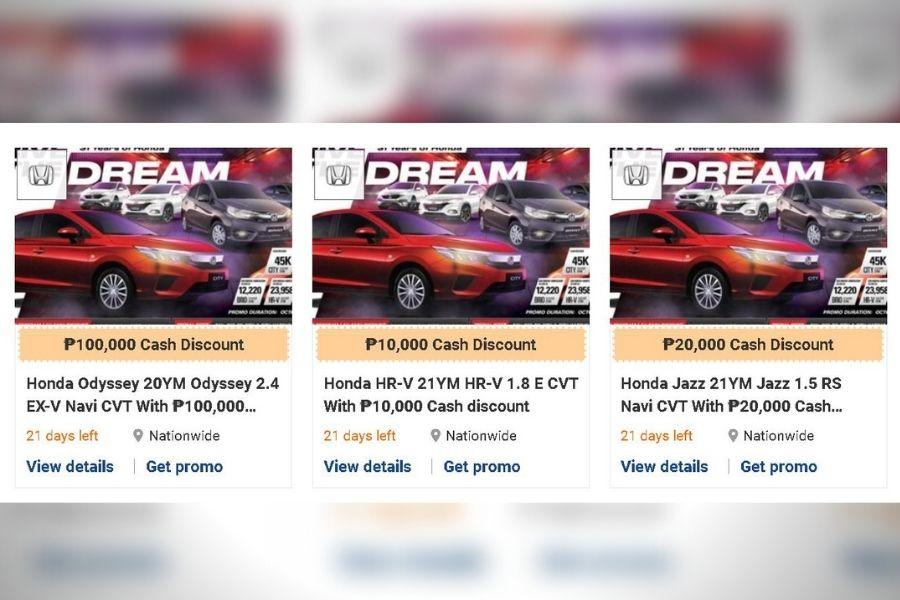 An example of cash discount promos for the Honda models
To determine the latter, one should read the terms of the promo first because more often than not, an outright cash discount cannot be used in conjunction with another promo.
Low monthly promo
If you're planning on acquiring a car but want a lowly monthly amortization, then you might want to look for low monthly promos. Usually, a low monthly promo will require you to pay a higher initial downpayment (cash-out) and it usually ranges from 40 to 50 percent. Terms will then range up to a 60 month period.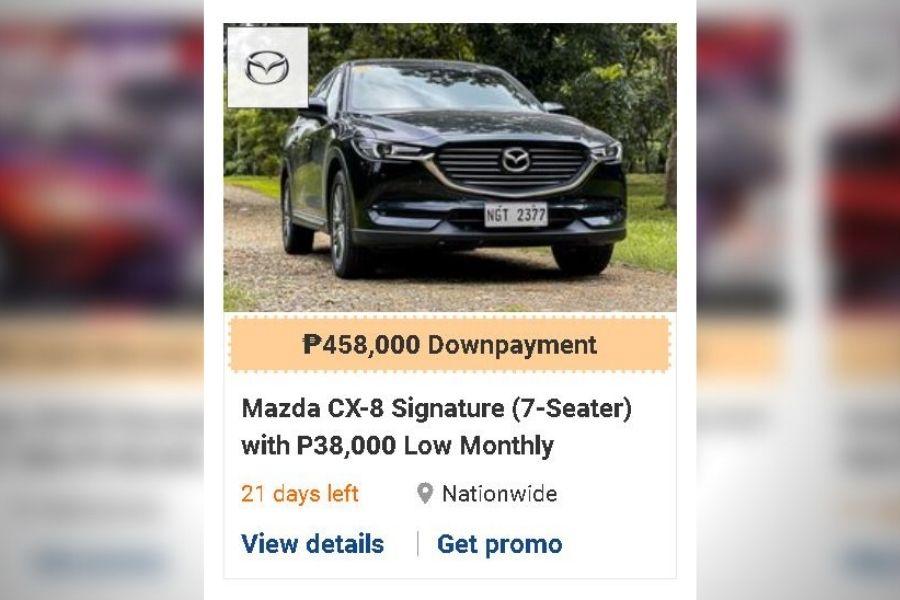 An example of a low-monthly promo for the Mazda CX-8
That said, this promo is suited to people who have managed to save up for the cost of the downpayment. It is hefty, but it can help you lower your monthly living costs. Remember, you need to eat too, right?
Take note also that dealerships aren't likely to allow a low monthly promo to be stacked up with a low downpayment promo. If they did that, car companies and banks wouldn't be making money, would they?
Zero-interest
As with anything paid via a downpayment and a monthly amortization plan, cars will also come with around 10 to 25 percent interest. So essentially, you are paying more for the value of your car. This is how the bank makes money off of loans.
This is where zero-interest loans come in. Usually, though, zero-interest loans will require a car buyer to put in a downpayment. Its minimum is usually lower than the "low monthly promo" downpayments, but most will also require you to pay for the car over a 36-month period.
To sum it up, this is good for people with a good monthly cash flow but have not managed to save up for a hefty downpayment. And as mentioned, it will save you from paying more than the value of the car due to your loan's interest rate.
All-in Downpayment
All-in Downpayment promos and low downpayment promos are the most common types of promos you'll encounter. This is unsurprising as most people nowadays won't likely have the means to pay for a 50 percent or even 40 percent downpayment for a car. But while sounding the same, these two types of promos are somewhat different.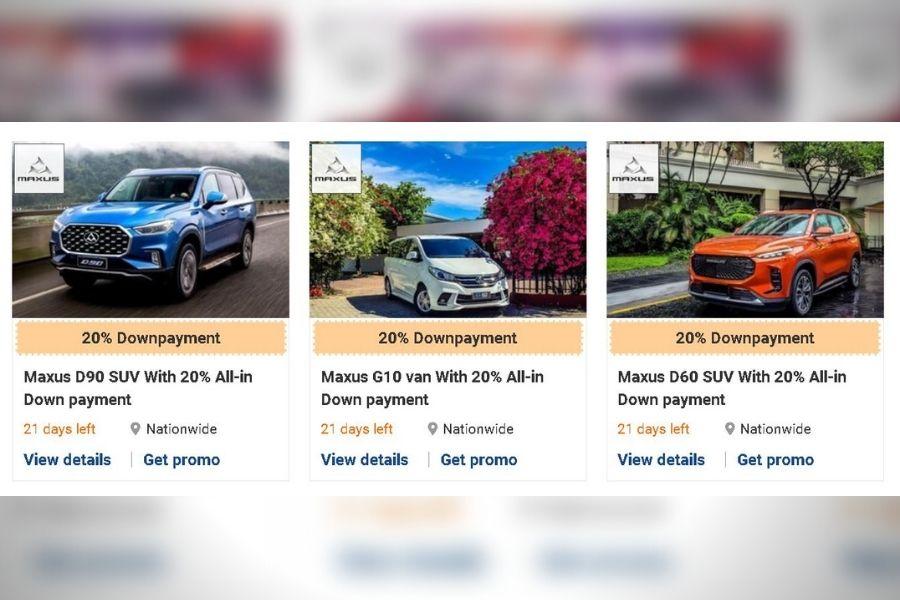 Three examples of the all-in downpayment promo
In the case of all-in downpayment promos, they will often combine other required costs of buying a car into one package. This includes a car's downpayment (usually 15 to 20 percent of the car's SRP), the costs of its initial registration, the chattel mortgage, as well as its insurance.
In turn, low downpayment promos only offer the car a 15 to 20 percent downpayment. It still lowers the cash-out rate of the car you want, but you'll still have to pay for the other required items that were covered by the all-in downpayment.
In general, the all-in downpayment and low dowpayment promos are the types you'd want if you have a reliable means of monthly income.
Car promos in the Philippines: Other things to consider
Before clicking away to browse the hundreds of car promos on Philkotse, do consider that some promos are applicable nationwide, and some are not. There are even promos and deals that are specific to a dealership. For that matter, bank requirements will also differ from bank to bank, or depending on your location. As such, it is always prudent to contact your bank and/or dealership first before diving into a car promo.
Furthermore, there are also clearance sale promos. These are often offered by brands with lower-than-usual SRPs, but do note that these are cars that were left unsold from a prior year or "old stock" units. Car brands do this in order to clear their inventory, and this is usually done when introducing a newer version of a specific model. So if you don't mind buying an older or discontinued version of a particular car, then that'll save you money.

Cesar G.B. Miguel
Author