You can choose between 10 color options.
The Ford Mustang is easily one of the most recognizable vehicles in the Philippines thanks to its rich history. It features a design that makes the American sports car an instant head-turner on the road. Not to mention the Mustang's performance capabilities that helped build its reputable nameplate.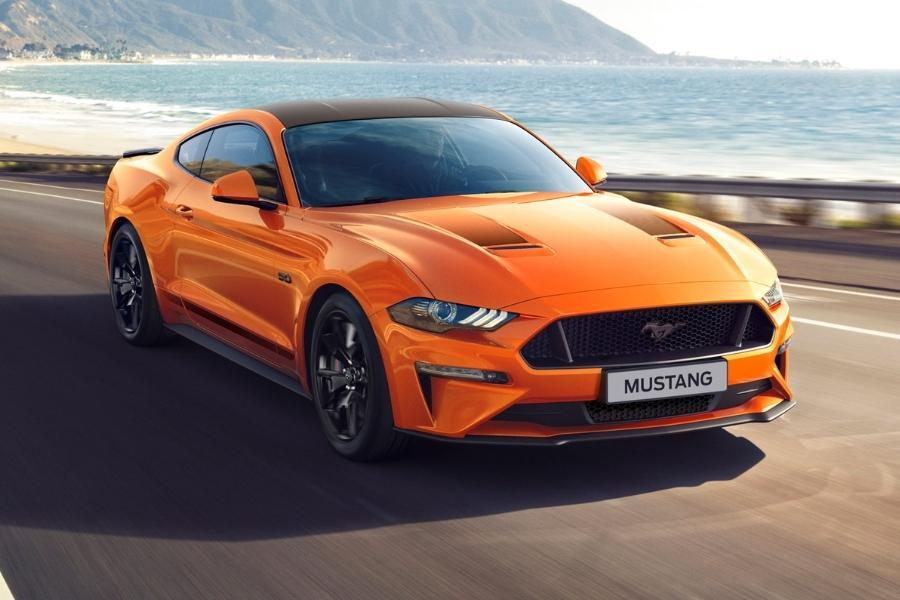 Ford Mustang
If you are considering getting a Ford Mustang, one of the many ways you can further enhance its appearance is by choosing the best exterior paint that you like the most. You know what they say, our cars can be a reflection of who we are these days so choosing the right body color must be done right.
Ford Philippines is offering a wide array of color options for its performance coupe. A total of 10 color options are up for grabs which include Oxford White, Grabber Yellow, Race Red Metallic, Iconic Silver Metallic, Twister Orange Metallic Tri-Coat, Carbonized Gray Metallic, Velocity Blue Metallic, Rapid Red Metallic, Shadow Black, and Antimatter Blue Metallic.
So without further ado, let's take a look at the Ford Mustang colors available in the Philippines. Take note, you should keep in mind that the following Mustang colors might vary from the actual model. As such, use the following as references only before heading to your preferred Ford dealership.
Basic Looker
Going for a basic look isn't always bad. Sometimes, it can be your go-to to stand out. This is proven by the Ford Mustang with the following color options: Oxford White, Iconic Silver Metallic, Carbonized Gray Metallic, and Shadow Black.
Ford Mustang Oxford White
Both the Oxford White and Iconic Silver Metallic are on the lighter side as compared to Carbonized Gray Metallic and Shadow Black. Considering that most trims and accents on the exterior of the coupe are blacked-out instead of chrome, the two light color options will help contrast those design elements.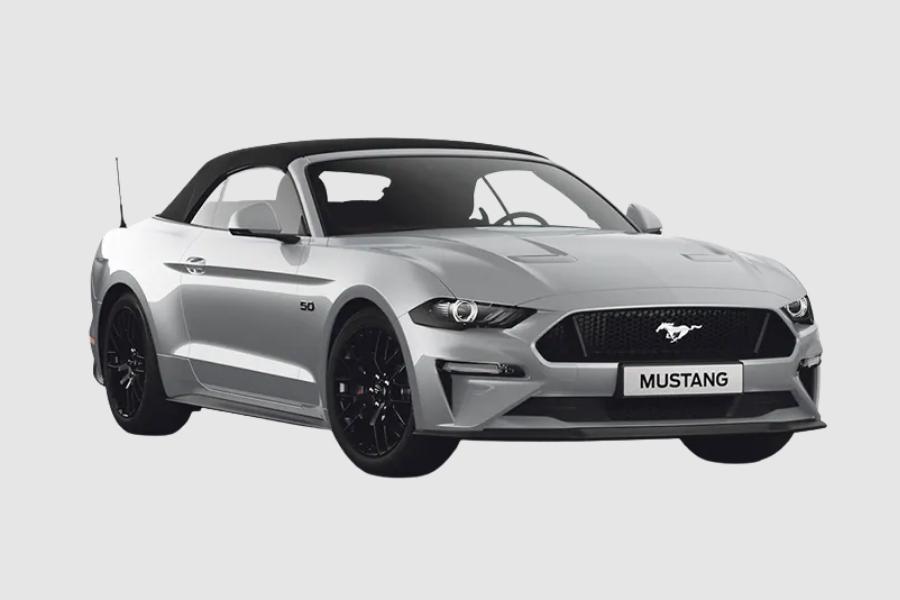 Ford Mustang Iconic Silver Metallic
Meanwhile, the Ford Mustang in either Carbonized Gray Metallic or Shadow Black might blend with the blacked-out accents on the exterior, creating a single tone appearance. If you dig an all-black or dark theme, then this could be your go-to finish for your American sports car.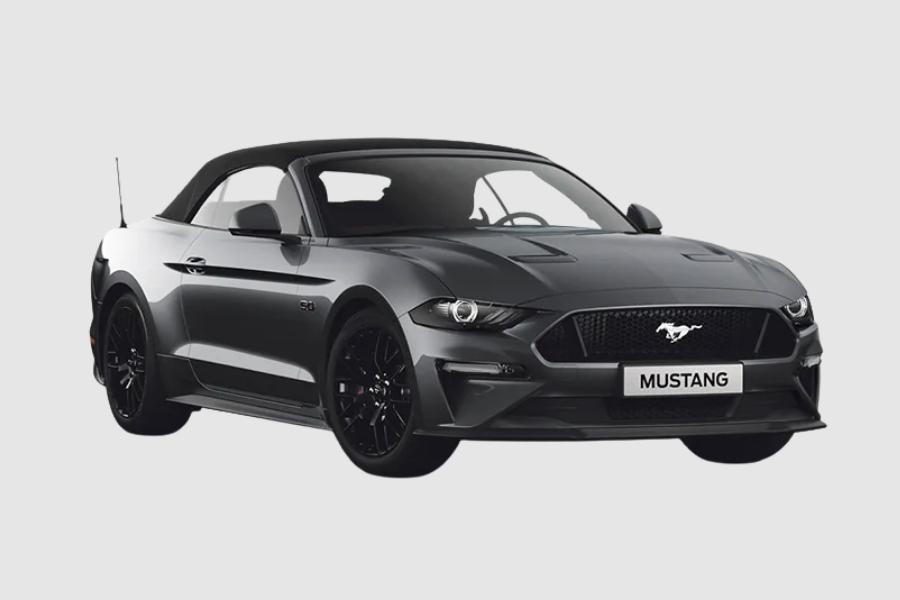 Ford Mustang Carbonized Gray Metallic
In terms of pros and cons, the Oxford White and Iconic Silver Metallic can reflect heat from the sun better as compared to the two darker hues in this category. This can offer you a cooler cabin which can be handy considering how high the temperatures can be during summertime in the Philippines.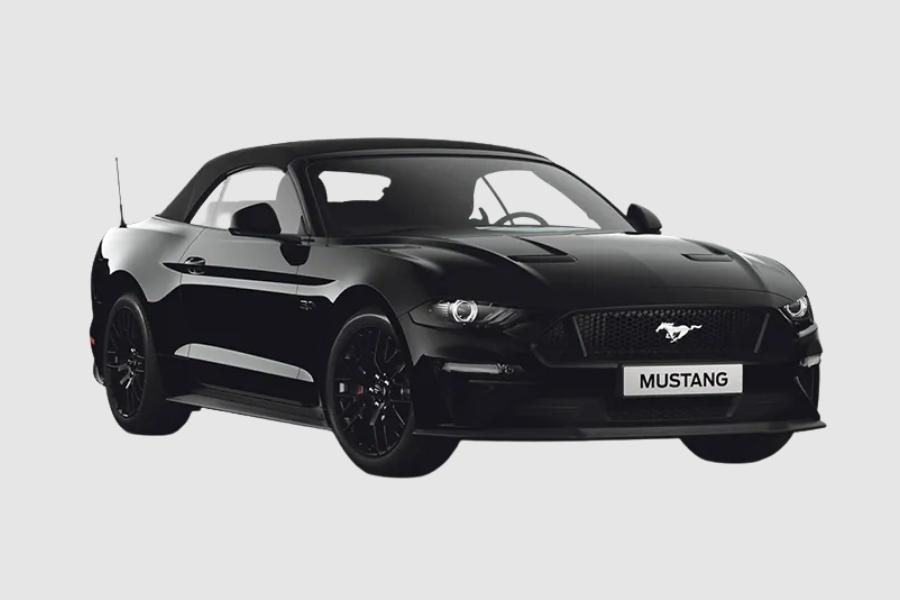 Ford Mustang Shadow Black
But at least, the Carbonized Gray Metallic and Shadow Black can do a better job in concealing certain dirt that you might accumulate while driving. Plus, opting for a dark theme paint scheme will create a premium car appearance which you can take advantage of if you want to arrive in style.
Dazzling Fashion
The Ford Mustang might be a track-ready vehicle, but it can also be a weekend car simply by choosing brighter paint finishes. These color options include Grabber Yellow, Twister Orange Metallic Tri-Coat, Velocity Blue Metallic, and Antimatter Blue Metallic.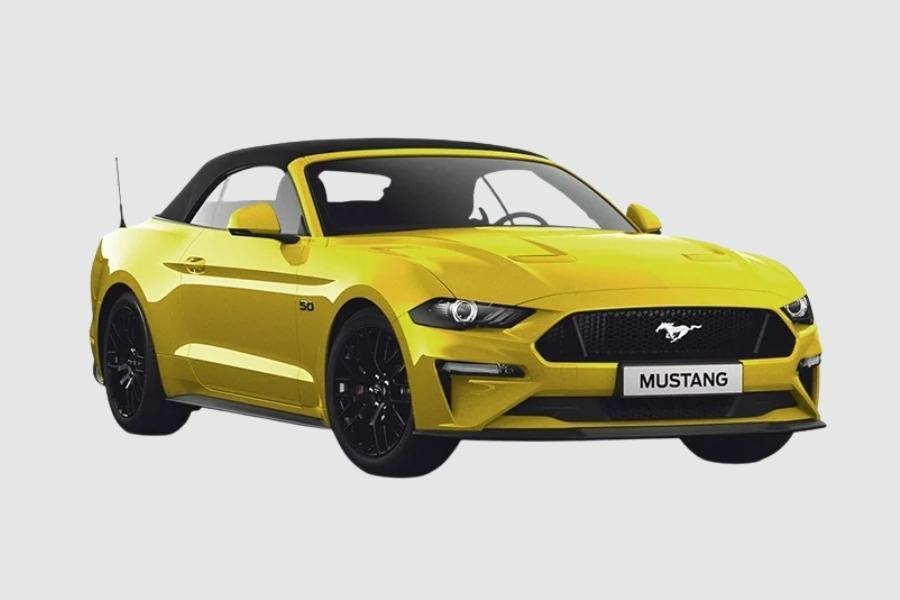 Ford Mustang Grabber Yellow
In comparison to all the available colors for the PH-spec Mustang, the Grabber Yellow is the brightest option you can opt for. This paint will grab the attention of people on the road as not a lot of cars are finished in yellow. In fact, most surveys suggest that yellow is not even included in the top 10 most popular car colors in the world.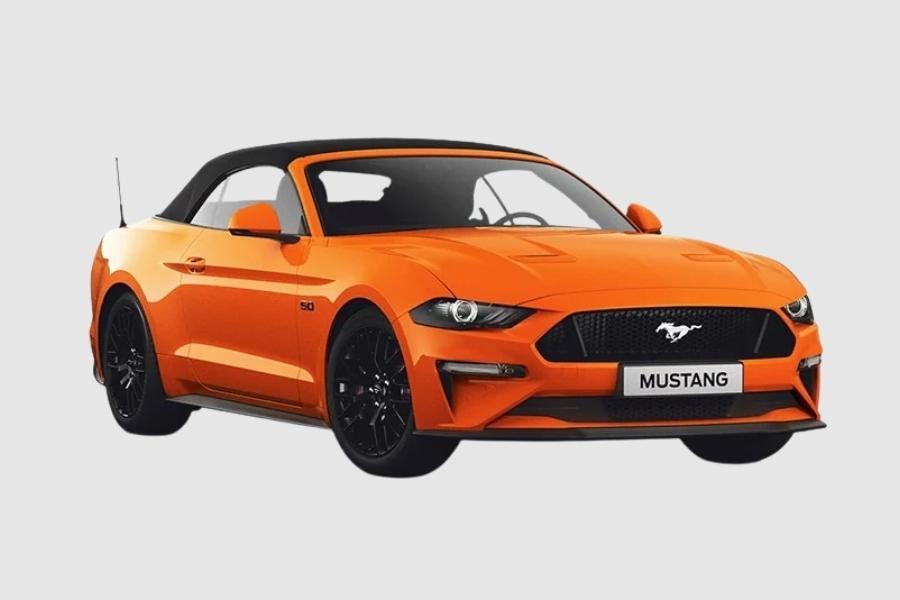 Ford Mustang Twister Orange Metallic Tri-Coat
Another unique color that you can go for if you want to drive a stylish Mustang is the Twister Orange Metallic Tri-Coat. Although orange is a more common car color than yellow, this won't take away the fact that your sports car can look distinct in orange. Besides, it is a Ford Mustang so people will love it despite the chosen color.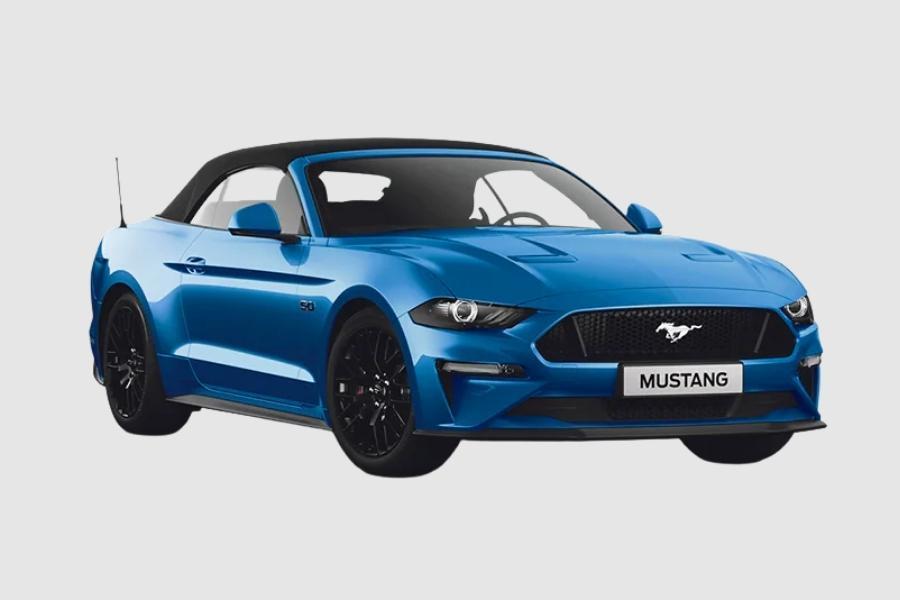 Ford Mustang Velocity Blue Metallic
You're in luck if your favorite color is blue as Ford Philippines is offering two, namely the Velocity Blue Metallic and Antimatter Blue Metallic. The Velocity Blue Metallic is the lighter option than the Antimatter Blue Metallic. Which of the two looks better on a Mustang? The answer will depend on your preferences.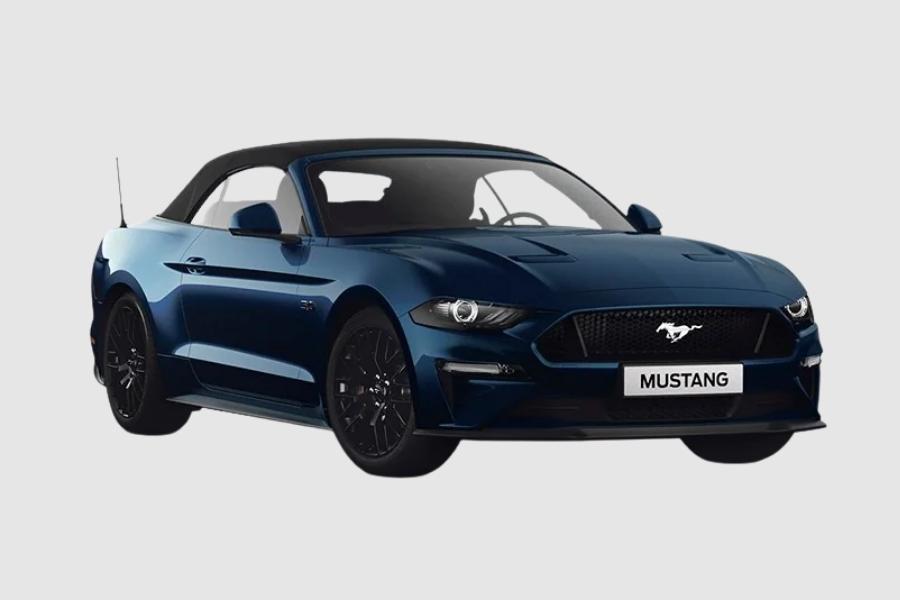 Ford Mustang Antimatter Blue Metallic
The only thing that you need to keep in mind is that mud, dust, or any kind of dirty can instantly take away the distinctive characteristics of these four paint finishes. There is truly a lot of work to do in keeping a pretty face. As such, we recommend that you regularly wash your car to retain the bright colors. Plus, doing just that on a regular basis can help avoid unwanted scratches.
Race Day Mustang
The thing about Mustangs is that they don't need sporty color schemes like red to look fast. It is a very recognizable sports car where you don't need to do a lot of aftermarket jobs just to achieve a fast-looking coupe. But if you still wish to sport a red finish, you have two options on the list which include the Race Red Metallic and Rapid Red Metallic.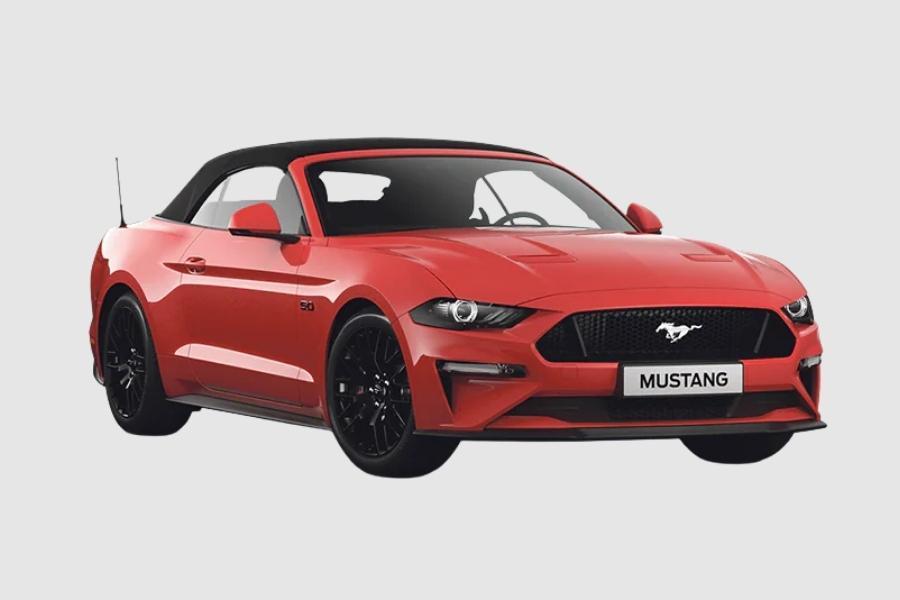 Ford Mustang Race Red Metallic
Right off the bat, you can notice that the Race Red Metallic is the lighter option than the Rapid Red Metallic. Both are metallic so these will stand out whenever there is direct sunlight as the metallic flakes will be visible. If you prefer a red that is bolder and more aggressive-looking, then maybe the Rapid Red Metallic is for you. But if you fancy a brighter red, then the Race Red Metallic should be your choice.
Even the first-generation Mustangs were fond of being painted in red so you can never go wrong in these two colors. Plus, the impressive performance capabilities of this American sports car will be further emphasized using either the Race Red Metallic or Rapid Red Metallic.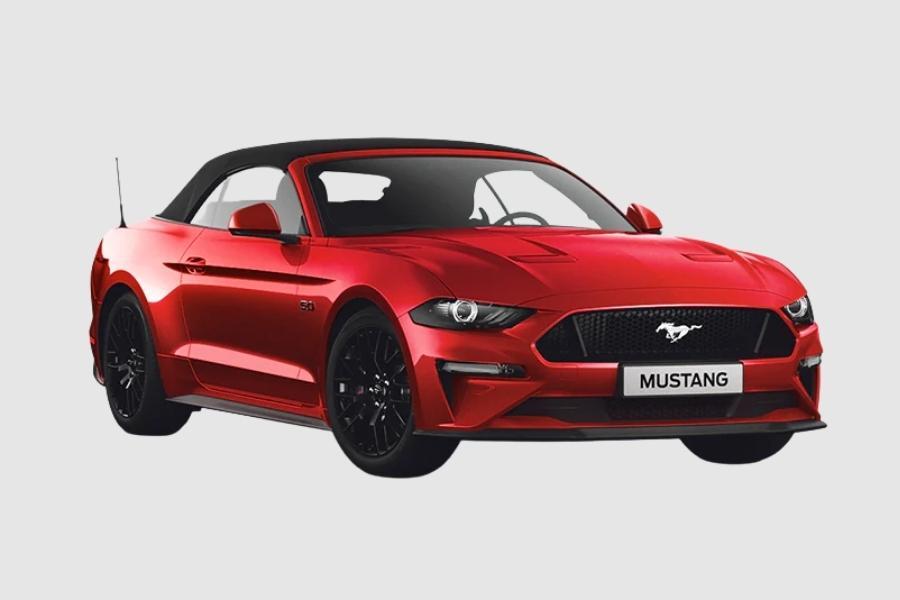 Ford Mustang Rapid Red Metallic
Red is an ideal color if you are eyeing to get the Ford Mustang Shelby GT500 which is priced at Php 7,760,000. Since it is the fastest trim with its 5.2-liter V78 engine, going for a color associated with speed like red is a good choice. It also comes with red-painted Brembo brakes so the two can complement each other.
Ford Philippines is offering the Ford Mustang with a starting price of Php 2,948,000 for the EcoBoost 2.3 Premium AT. If you wish for a more powerful Mustang, then you can get the GT 5.0 Premium which is priced at Php 3,538,000 (Php 3,718,000 for the convertible).
Read more articles like this here at Philkotse.com.
Know more about Ford Mustang 2022

Arguably the most popular vehicle from the Blue Oval company, the Ford Mustang is one powerful coupe that is competing in the market with its sixth-gen model. Ford Mustang 2022 Price Philippines from Php 2,948,000 to Php 7,760,000, depending on the variant. Speaking of variants, the Mustang comes with four variants in the Philippines, namely the 2.3L EcoBoost, 5.0L GT Fastback, 5.0L GT Convertible, and Shelby GT500. The base Mustang uses a 2.3-liter EcoBoost inline-4 engine that makes 310 hp and 475 Nm of torque, while the GT variants are powered by a 5.0-liter Ti-VCT V8 engine that generates 460 hp and 569 Nm of torque. As for the top-spec Shelby GT500, it boasts a 5.2-liter supercharged V8 engine that churns out 760 hp and 847 Nm of torque. Only the Shelby GT500 utilizes a 7-speed Tremec dual-clutch transmission, while the rest offer a 10-speed SelectShift automatic transmission.
In terms of dimensions, this American sports car has a length of 4,788 mm, a width of 2,081 mm, and a height of 1,395 mm. Additionally, it comes with a wheelbase length of 2,721 mm and a ground clearance rated at 137 mm. The Mustang is competing in the local market against the likes of the Chevrolet Camaro, Dodge Challenger, and Nissan 370Z.

Rex Sanchez
Author