Defining an SUV: A Revisit
The differences of SUVs, Compact and Subcompact SUVs or also known as Crossovers.
Be a half-filled and half-empty glass of water as you start reading this because it might be a little too tough to swallow to know that what you see is different from what it actually is. Remember, salt sometimes looks like sugar.
The term 'SUV' or 'Sport Utility Vehicle' is a type of vehicle that basically uses a body-on-frame construction, which means that the body and frame are engineered separately from each other and just combined together after.
It carries a big body for it to pack a sizeable engine, and a tough look that is equipped with enough ruggedness to be driven off-road when need be, and a generous cargo space to accommodate your whole family. If you are familiar with the chasis of a truck, you can easily get the picture. See if the photo below will help you.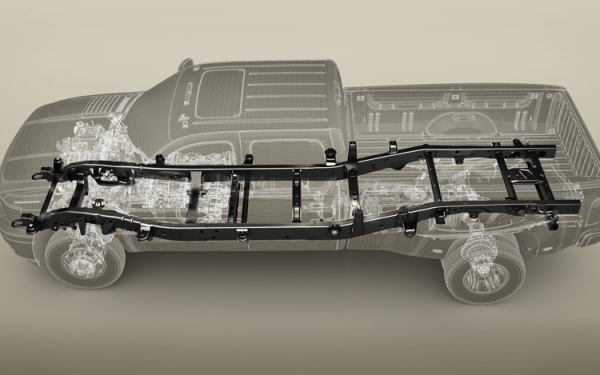 Chevrolet Silverado body-on-frame Pickup
With the size of a body-on-frame SUV, don't be surprised if it is not the one that you will consider for you to drive along the busy stretch of Roxas Boulevard since you'll run the risk of a possible reroute on one of the subroads only to be stuck in the middle of the road's choking points.
Aside from the size of an SUV that becomes really a pain when tracking small subroads of Manila, the gas that its powerful engine consumes to keep everything working for the passengers' comfort is way too expensive compred to sedans and hatchbacks around.
>>> Here are some reviews about body-on-frame SUVs:
1. What about compact and subcompact SUVs?
Here's the tricky part.
Compact and subcompact SUVs or also known as Crossover Utility Vehicles (CUVs) are actually not SUVs in the truest sense since as we have defined above, an SUV uses a body-on-frame construction and these vehicles use a unibody structure. See figure below.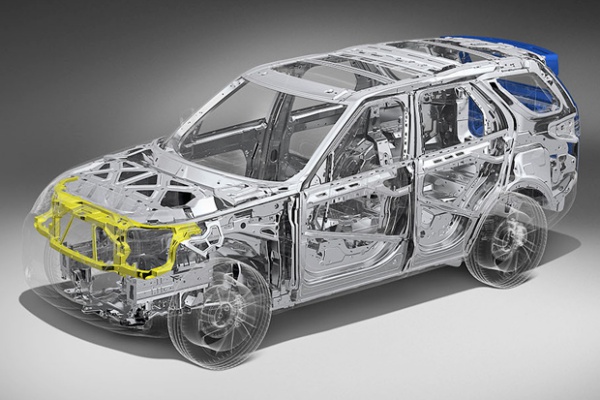 Crossover Utility Vehicle's unibody structure
A crossover is basically a hatchback that acts like an SUV or simply, a tall hatchback. With minimized features of an SUV like the size, engine, traction, some off-road features and others, car manufacturers thought of making a family vehicle with minimized SUV features to make it more economical to people. 
Using a unibody struture, a Crossover crosses over the boundaries of two different vehicles and combines them together, thus, it is a hatchback and an SUV rolled in one.
Although you'll really have a comfortable time on an SUV, the day to day maintenance of the vehicle may not be practical for you and your family especially if you need to use it on a daily basis. That could be the reason car manufacturers market Crossovers as SUVs even if they have much less features than a body-on-frame SUV and made on a different platform.
>>> Helpful articles about compact SUVs:
2. What are the differences of a compact & a subcompact SUV from a body-on-frame SUV?
Compact and subcompact SUVs use the same structure which is unibody. The major difference of these vehicles is the size. Compact SUVs are larger than subcompact SUVs and they have been in the market definitely longer than the subcompacts.
Due to the size difference, Crossovers carry a smaller engine than SUVs for an obvious reason - fuel consumption. Compact SUVs like Honda CR-V and subcompact SUVs like Ford Ecosport are basically types of tall hatchbacks that consume much less fuel than what body-on-frame SUVs do.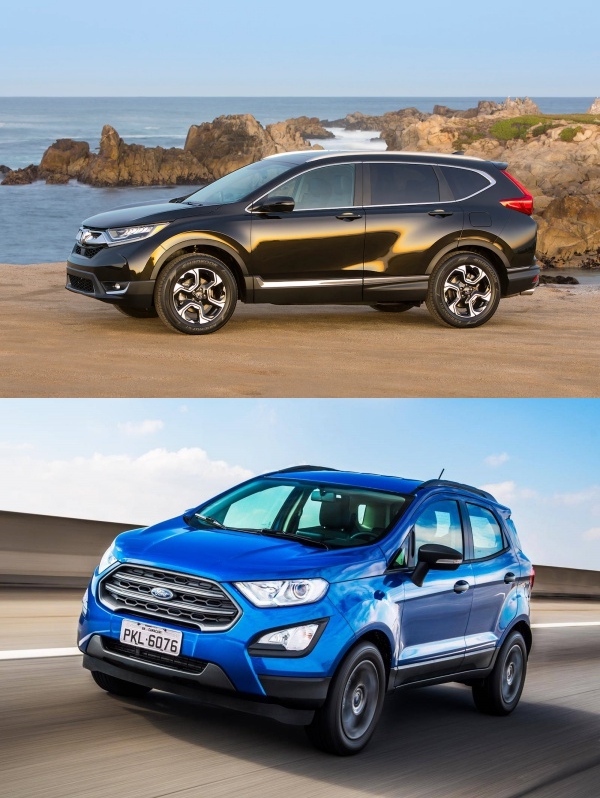 Honda CR-V and Ford EcoSport are compact and subcompact SUVs
3. Is it right to call a Crossover an SUV?
Knowing what we know now about what an SUV is, being a body-on-frame vehicle, it is not right to say that Mazda Tribute or Toyota Fortuner are examples of an SUV if we know for a fact that they have a unibody construction.
What happens is instead of orienting the public on the terms and introducing a category to build a marketable marketing spectrum, it causes confusion to people. Calling a Crossover an SUV is just like calling a red banana an apple just because its color is red or calling a tomato a vegetable just because you find them in a vegetable section in a grocery.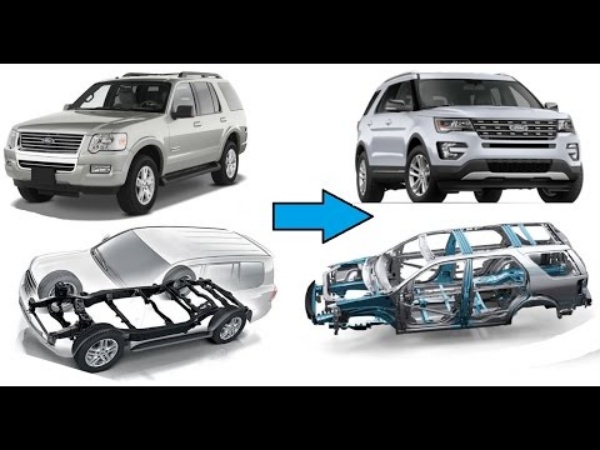 Body-on-frame SUV and unibody Crossover 
Car manufacturers may not agree since they market their products the way they want to market them, we would like to stick with the right terms. Unless of course body-on-frame SUVs will be phased out, they can replace the slot with the closest contender but not until that happens, the definition remains. 
But of course, there is always an exemption to the rule. Although the definition remains, an SUV is an SUV and a Crossover is a Crossover, the market has been very accommodating to new ideas, and so are we. So to be safe, it is fine to call these Crossovers as compact and subcompact SUVs since we have known them as such. 
The only thing that would be unacceptable is to call a body-on-frame SUV a Crossover since SUVs have been SUVs eversince. It's great to uplift something but it's never okay to downgrade. It is bad for the business.
4. Final words
An SUV may indeed be quite too expensive for Juan Obrero but let us keep in mind that it is packed with a powerful engine, equipped with features not avaiable to regular vehicles and has a tough body to withstand the conditions that one may face off-road. 
If you are willing to spend millions for your family vehicle and you can spend much for its proper maintenance schedule, then get yourself a big one that can accommodate your clan. After all, they are marketed for those features. 
On the other hand, it's been decades since the emergence of Crossovers in the market and yet little do people know about them. Although they hold a name of their own, Crossover Utility Vehicle (CUV), car manufacturers uplift their category name and market them differently instead of orienting them of the truth that may be inconvenient at first.
Philkotse.com will help you define these vehicles and put some clarity in the clouds of doubt so you'd be able to identify them when you see them on the road.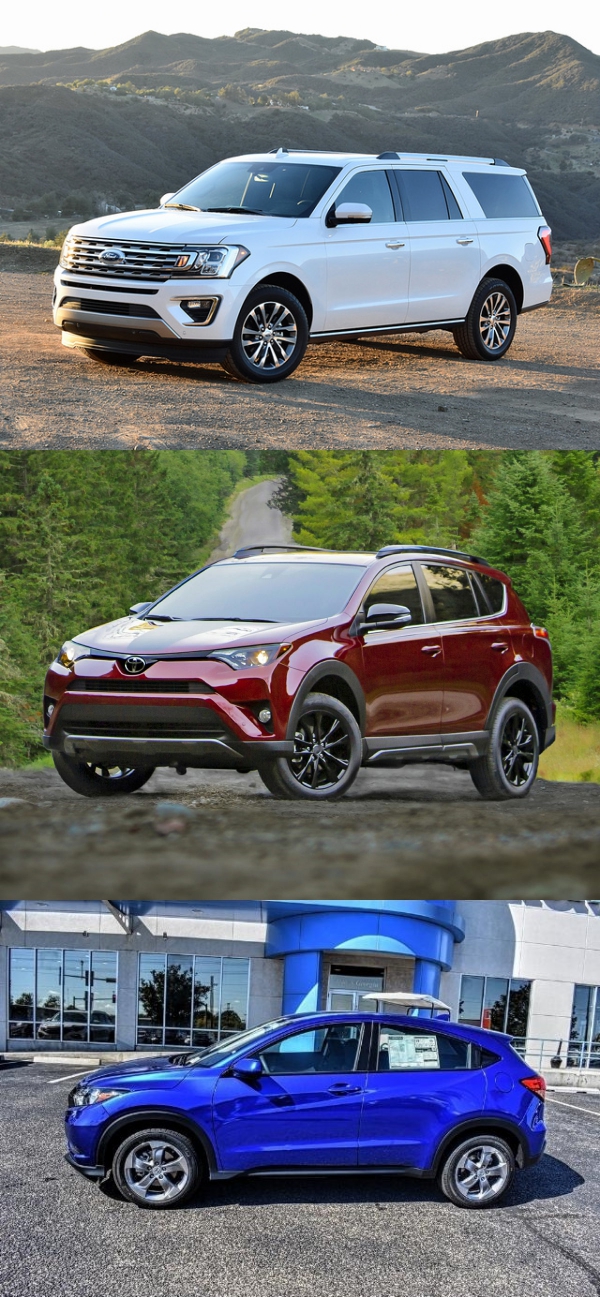 Body-on-frame SUVs & unibody compact and subcompact SUVs are vehicles to watch out for

Author

Graduated from Polytechnic University of the Philippines in 2003, Michael has had nearly 20 years working as a freelance writer. Cars and bikes are just some of his favorite small talk topics.