This is an investment you can use in the long run.
Dashcams have become more and more popular in today's time. It is a video camera mounted on a car's dashboard or windshield used to record sounds and images while an individual drives.
For some cars, dash cams are even mounted at the rear windshield. You may then ask, "can I use a dashcam as my backup camera?" Well, technically yes. The views captured by dash cams now have the ability to be displayed on your smartphone or infotainment screen.
How to install a dashcam a la R.K. [DASHCAM GIVEAWAY] | Philkotse How To
However, this practice is not recommended due to various reasons. The number one reason is that rear dash cams are usually mounted on your rear windshield. This placement of the dash camera will not provide you a good view of where you are backing up as compared to a factory reverse camera mounted on a car's rear bumper.
Another reason is that dash cams are generally not as responsive as a traditional backup camera. Using dash cams when backing up can cause a delay in display especially if you are using the dash camera through WiFi.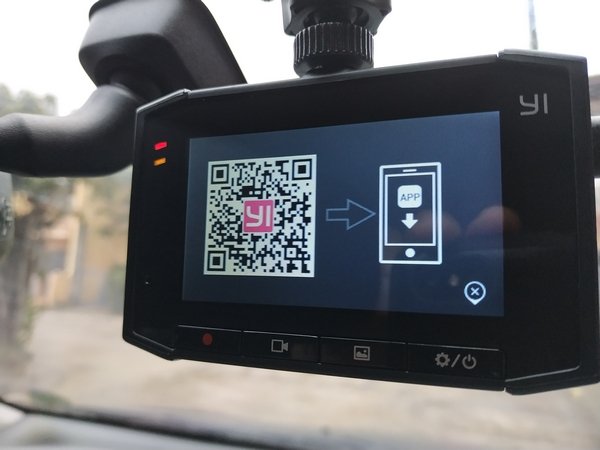 Many dash cams are capable of connecting to your phone
Of note, the country has the RA 10913, or the Anti-Distracted Driving Act (ADDA). This law prohibits a person who is driving a motor vehicle from holding or using any devices. The law also states that a dashcam should properly be mounted on an area where it is not blocking your front view.
In today's time, it is recommended to get yourself a dashcam as it can be used as a piece of evidence in the event of an accident. On average, you can get a dash camera for as low as Php 700. However, if you want a best dashcam with better resolution and extra features, you have to spend around Php 8,000 to Php 12,000.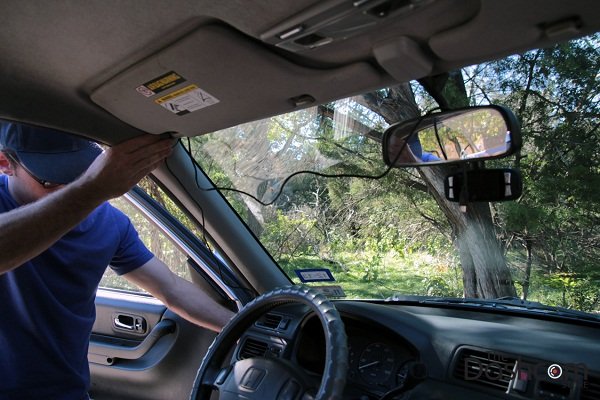 Install your dashcam properly for a neat view
If you decide to get a dashcam, or even when you have one already, read on as Philkotse.com has listed steps on how to install a car dash camera.
How to install a dash camera: 7 Steps
Step #1
Find a perfect spot to mount your dash camera. Be sure to place it behind your rearview mirror so that it will not block your driving view.
Step #2
Clean the mounting spot of your dash camera using a glass cleaner and a microfiber cloth. This way, the adhesive of your dash camera will stick better and longer as dirt and dust are removed.
Step #3
After cleaning the mounting spot, place the mounting bracket of your dash camera on it. Wait for at least 20 minutes in order to make sure that the adhesive tape sticks firmly.
Step #4
The next step is to hide the wires of your dash camera. To do this, tuck your dash camera wire between the top of your car's windshield and car interior.
Step #5
After tucking your dash camera on the top, place the rest of the wire in your car's A-pillar. Remove the A-pillar cover by first removing your car's weather stripping to gain access.
Step #6
At this point, run the rest of the wire under your car mat to completely hide it from view.
Step #7
Lastly, connect your dash camera in the power outlet located in your car's center console.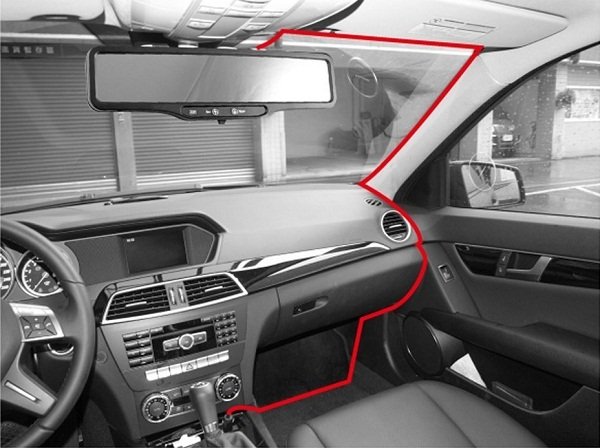 The ideal dash cam installation
The installation of your dash camera can be a little difficult for first-timers. If you don't feel comfortable doing it by yourself, you can seek professional installation to avoid unwanted damage. You can also do the same steps in installing a dash camera on the rear windshield.
Pros and cons for installing a dash camera
The best benefit of installing a dashcam in your car is that you can use it as video evidence against false accusations on the road. Going to court after an event of an accident with no evidence can truly be troublesome for you.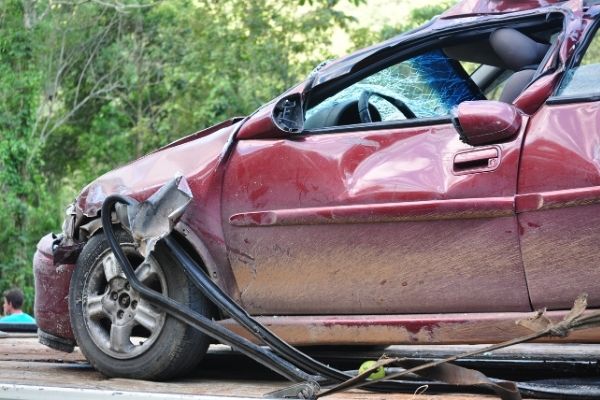 Avoid false accusations with a dashcam
A dashcam is a good investment so you can avoid paying for the damages that you didn't inflict in the first place. You could look at dash cams as insurance for your car. There are affordable dash cameras available online and in automotive stores. There is no right or wrong when choosing a dashcam. As long as it can record videos then you got everything you need.  
On the other hand, there aren't really many serious downsides in installing a dash camera. The only con in installing a dash camera is when you install it in a way where it somehow blocks your driving view. Also, dash cameras that record sounds can cause awkwardness inside your car. But again, there are no serious downsides in owning one.
>>> Related: Best dashcam in the Philippines 2020: 5 features to consider & 11 recommended products
How to install a dash camera for your car: FAQs
Q: How much is a dashcam in the Philippines?
There are plenty of dash camera options you can get in the Philippines. On average, you can get a decent dash camera for around Php 3,000. However, if you want a more innovative dash camera that comes with a better video recording quality and more technological features, then it would cost you around Php 8,000.
Q: What is the benefit of installing a dashcam?
Perhaps the biggest benefit of installing a dash camera is that you can use the recorded videos in the event of an accident. You can also install a dash camera at the rear of your car to record collision from the back.
Q: Are dash cams illegal in the Philippines?
Dash cameras in the Philippines aren't exactly illegal. The only time the use of a dash camera is illegal is when you mount it on areas that block your driving view.
Q: What is a dash camera?
A dash camera is a video camera mounted on top of your dashboard or on your windshield. It can record videos and sounds that can be used as evidence in the event of an accident.
Q: Are all dash cams aftermarket?
Most cars don't come with a built-in dash camera to cut production cost. However, some high-end car brands equip their vehicles with a built-in dash camera such as BMW, Subaru, Tesla, and more.
Here at Philkotse.com, we value your interest in the automotive industry. Visit our website to find out more.


Rex Sanchez
Author