Buying a car seat for your child should be done wisely. Here's a quick buyer's guide to help you out.
Buying a car seat for a child has never been a requirement or trend in the Philippines. We used to just carry our children on our laps during travels, although some parents acquire a car seat.
However, in February 2019, the Child Safety in Motor Vehicles Act was signed into law by the President, making it mandatory to have a child car seat.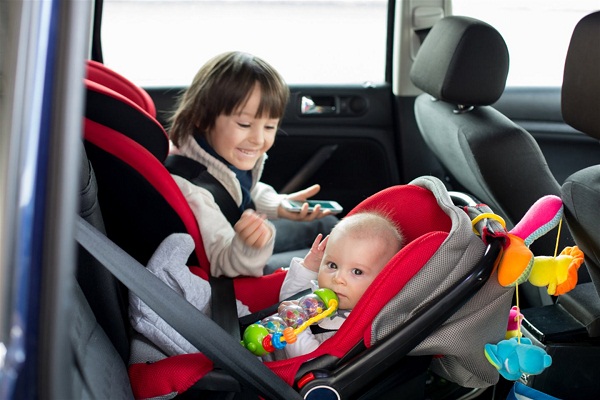 Yes, child car seats are now required by law
The law covers the requirement for private vehicles to have an appropriate car seat where the baby or child will sit during travels. The exemption though is when the child can be secured via the vehicle's seatbelts.
Although this will be implemented fully a little later, it is best to know what things to look for when shopping for a car seat. That is because there are multiple brands and models available. Make sure that it meets the law's requirements and is built to secure your kid properly. Let Philkotse.com help you find the appropriate car seat for your child.
I. What to look for
If you have the money, you might just opt for the most expensive, well-known brand of child car seats, but it is always best for you to know what you're getting your hands on. 
1. Type of car seat
Both the car seat law of the Philippines and any car seat manufacturer require that you consider your child's weight, age, and height when deciding which model to buy. There are several types:
Rear-facing car seats are ideal for kids under 15 months or those who have a height below 105 centimeters. That being said, if you have a tiny child or those who can't be strapped securely using the seat's harness, you can consider a side-facing carrycot.
After which, they can transition to forward-facing models. If you want to save though, there are convertible models available.
When your child reaches 105 centimeters of height but is still below 125 centimeters, a backrest-equipped booster can be used.
Lastly, if the kid is 125 to 150 centimeters tall, they can just use booster cushions and the car's seatbelt.
>>> Must read: Choosing the best car seat for your children - 3 advices for Pinoy drivers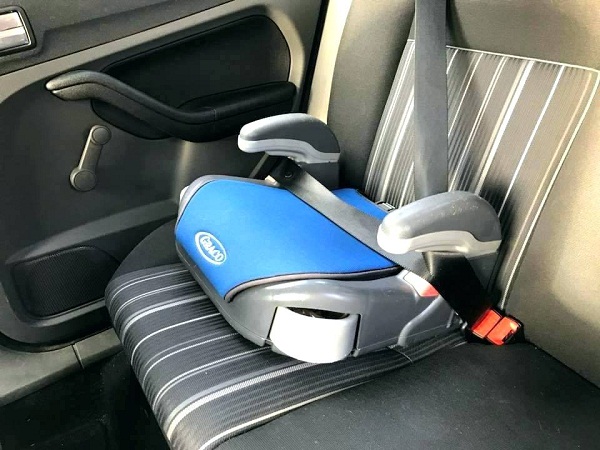 When the kid can safely use a seatbelt, you can use a booster cushion.
It should be noted though that even if car seats are based on the child's height, you still have to look into the product's maximum weight capacity. Remember: not all children are the same.
They can have the same height, but their weight may differ. If you use a car seat suited for their height but not for their weight, then you are risking safety.
2. Safety
Apart from making sure that the car seat can handle your kid's weight and height, one way to ensure your kid's safety is checking the required certifications.
One of the most important ones is the ICC (Import Clearance Certificate) sticker, which ensures that the seat has been inspected fully and passed the Bureau of Product Standards for both quality and safety.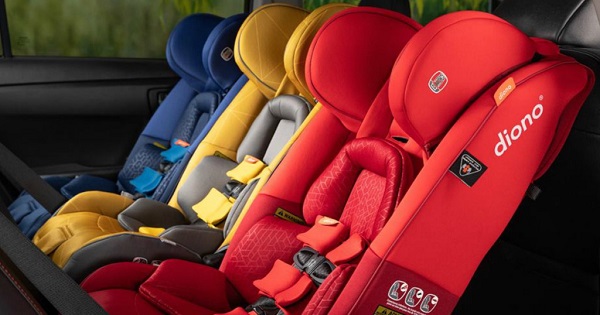 A look at side impact-protected car seats
>>> For further reference: 5 things you need to know about baby car seats
Since the main purpose of a car seat is to secure your child while the car is moving, it is best to buy a model with a five-point harness system. That means it has two waist straps, two shoulder straps, and one between the legs, which should meet in the middle.
Additionally, it is advisable to get one with adjustable straps so that the unit can grow with your child.
Another thing to look for is if the sides of the headboard are appropriately padded, as this will ensure your kid's head is safety in case of collision. This can be filled with foam or air.
3. Convenience
Of course, you also have to make sure that you select a car seat designed for your convenience. One is to check whether or not the product is easy to clean. You know how kids are and you don't want to end up spending most your time cleaning the car seat! You have other things to do.
A dirty car seat is also unhealthy for your kid. It is great to opt for those with removable covers which are machine-washable and dryer safe. Second is car seat assembly and installation.
Does it come with clear assembly and installation instructions? If it does, it would be better to go for those with clear pictures and words. You never want to make a mistake in assembling and installing your child's car seat!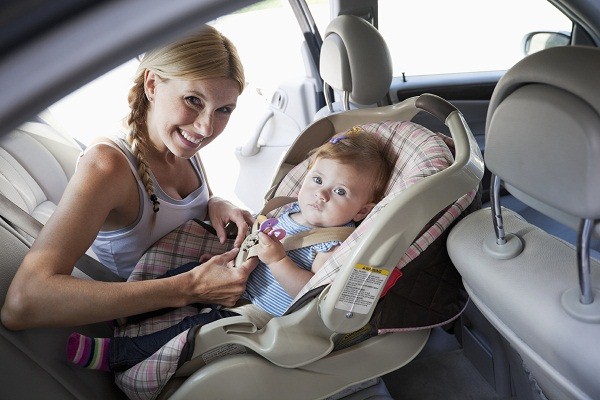 Choose the easy-to-clean product
4. Legroom
This can be considered optional, but if you want to have a car seat that your kid can use for a longer time, then choose one which has more legroom. If you buy a convertible car seat with plenty of legroom, you can also keep your child in a rear-facing position longer, which is recommended by the experts.
>>> Related post: Car seat law Philippines: Republic Act No. 11229 begins at February 22, 2019
5. Car compatibility
Since you will attach the car seat to your car, you should make it is compatible not only for your child's comfort but also for added safety. Car seats can be installed using seatbelts or the Lower Anchors and Tethers for Children (LATCH) system.
If you choose the LATCH installation, you must first check where it is located in your car. Ideally, it should be in the middle chair of the back seat.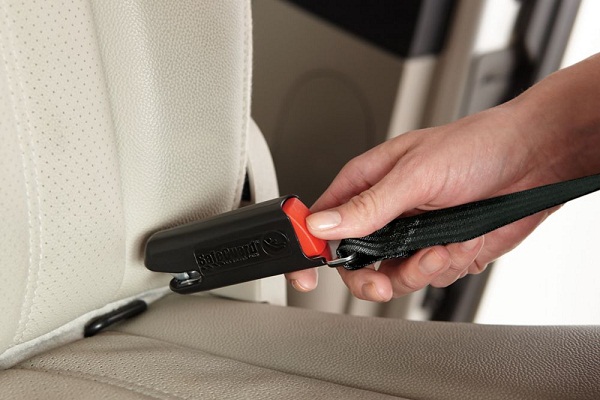 Where you might find the LATCH system
Experts also suggest that you measure your car's backseat to make sure the seat you are buying will fit perfectly. Also, you must make sure that the seat will not take a lot of space, especially if you have other children. It should be also noted that an adult should accompany the child all the time.
II. Safety first
The very purpose of requiring children to be in a car seat is to ensure their safety. Road accidents happen anytime - no matter how safe of a driver one is. That said, safety features are the most critical factors to consider when buying a car seat for your child.
You must also ensure that you learn how to install the car seat properly, as well as how to use it prior to using it.


Charisse Kim
Author