Guide to choosing the best materials for car seat cover in the Philippines. Click to find out our helpful tips!
Car seat cover Philippines: Comfort or Style?
After years of saving up, you have finally gathered enough funds to buy your own vehicle. You're giddy and excited, especially because nowadays, there are a lot of payment options being offered to you, with a very low down payment. This indeed a good time to buy a car and maximize your savings.
Pretty red four-door sedan. Sleek and sexy, just like Angeline Jolie in the movie Gone in Sixty Seconds. You are satisfied with its overall appearance. You take her home, and upon getting off, you feel your upper legs soaking in sweat. You then have to wipe the sweat off your legs and off your car seat.
So now you realize that not only the outside look matters but also what makes up a part of the car.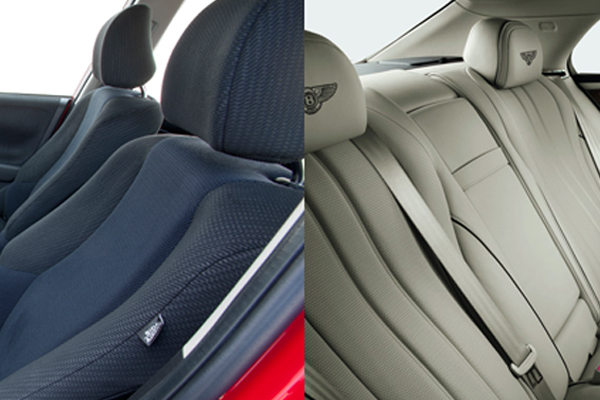 Fabric or leather?
One of the most used parts of the car is the car seat. We sit on it every single driving day and it holds us through the fastest highways and slowest traffic jams. We may never notice it, but we are actually spending so much time sitting in our car. Therefore, besides the car color and mag wheels, another important thing to consider is the material used for your car seat upholstery.
Now, the questions are: Which should you choose? Leather or Fabric? Let's Philkotse.com dig deeper into this and look into the pros and cons of each material so we could choose the perfect one that fits us.
Leather Seats vs. Cloth Seats | Did You Know?
1. Best leather seat cover in the Philippines
Pros of using leather seat cover
Value
Whenever we hear 'leather', even not in car seats, say in bags or shoes, it means luxury, top of the line, expensive material. Indeed, it is. One of its advantages is it definitely adds value to your car. Since real leather truly costs a lot of money, not all car companies offer it as part of their standard car. Sometimes, the leather option is given as an add-on, making your purchase more expensive.
>>> Related post: How to choose car seat cover in the Philippines [Essential Tips]
Style
Using leather as your car seat gives your ride a sexy, elite and sleek look. It makes your car look inviting, especially if you're using it for a first date or first group night out with your newly bought car. It gives a distinct impression.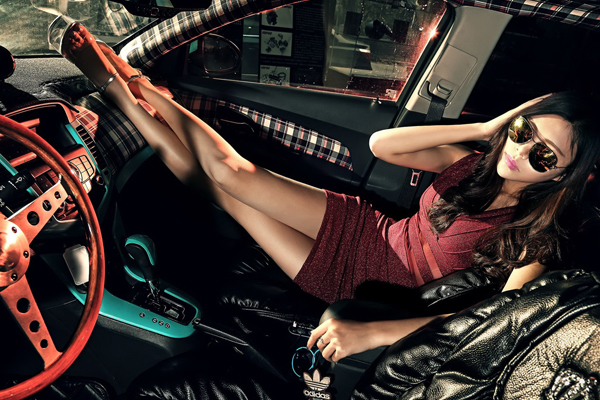 Using leather as your car seat gives your ride a sexy, elite and sleek look
Breathability
Another thing about leather is it is breathable. According to the Leather Dictionary website, leather has properties that enable it to absorb moisture and release it as gas or vapor. This characteristic can also be seen in other leather products such as shoes and clothes.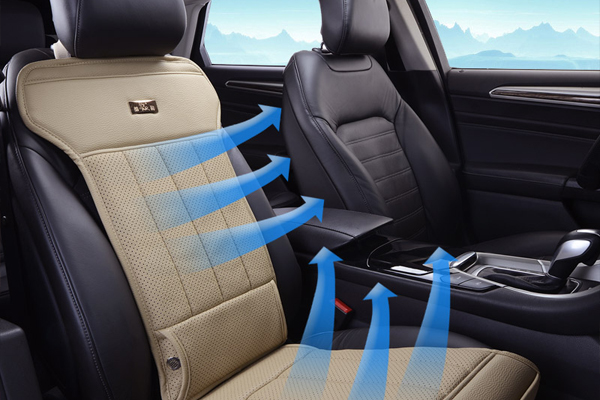 Leather can actually breathe
Durability
Comes with its price is also its durability. This simply means that leather can stand the test of time, and doesn't break easily. In fact, the longer the leather is being used, it becomes softer and more comfortable.
That Leather-y Smell
You know that smell when you enter your car with leather seats? Leather smell is unique and incomparable with other types of materials. Leather smells more of a natural worked out animal skin rather than plastic or synthetic smell.
Easy to Dust off and Wipe
Since leather has a different texture, it can be cleaned easily. You can use a simple paint brush to dust them off and an absorbent towel to wipe unnecessary liquid from it.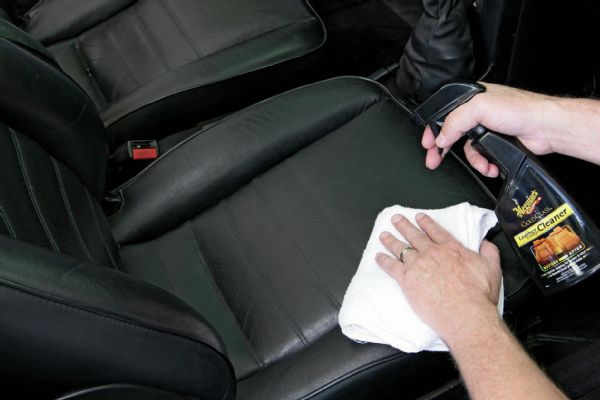 Easy to tidy up since stains don't stick to leather
>>> Recommended posts:
Cons of using leather seat cover
Of course, it's not always sunshine and daisies for leather in car seats. There are also some disadvantages, which include the following:
Expensive
As mentioned, leather is costly because it is made from animal skin that needs to go through a thorough and intricate process.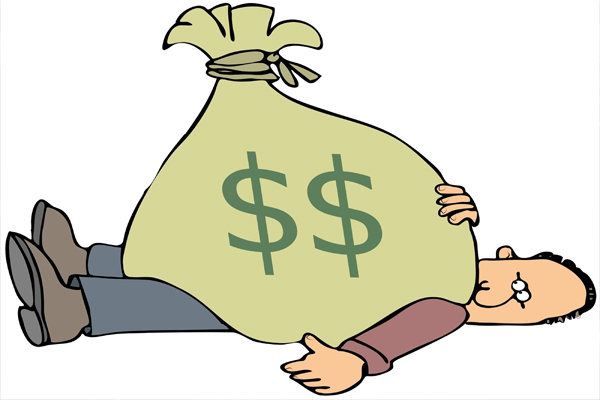 Leather is costly because it is made from animal skin
High Maintenance
As it is expensive, you also need to make sure that it is maintained properly. You always have to have a good leather cleaner handy. With great look and cost comes great responsibilities.
Problems with Extreme Weather Conditions
Leather can easily adapt to weather. It can adapt to summer and absorb and retain heat very quickly; leather can also do the same during winter, absorbing cold temperatures. This implies that we cannot sit on it right away during extreme weather conditions due to the harmful effects such as burn or frost on our skin.
Wearing Out
If leather is exposed to extremities, and not taken cared of properly, it could result in the material fading away earlier than expected. As for leather, it is possible to peel off if not moisturized or if neglected.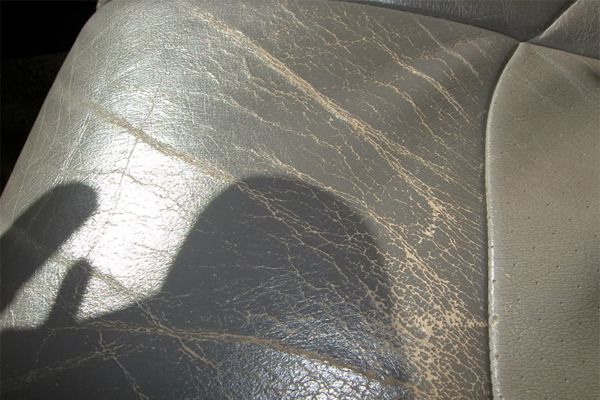 If leather wears out, it can be seen easily
Sliding Away
Another no for leather is the tendency for the passengers to slide through the seats as it doesn't offer much friction because of its smoothness.
If you really fancy leather but cannot afford it, your option is to use faux leather or leatherette. It can give similar look and sleek at a more affordable price, however, don't expect it to be as durable and breathable as the genuine one.
2. Car seat material: Cloth/Fabric
Now we look into leather's rival – fabric. The fabric is the most common material used for car seats. Most of the cars being sold in the market have car seats made out of fabric. Why does it seem that fabric is the favorite? Let's take a look.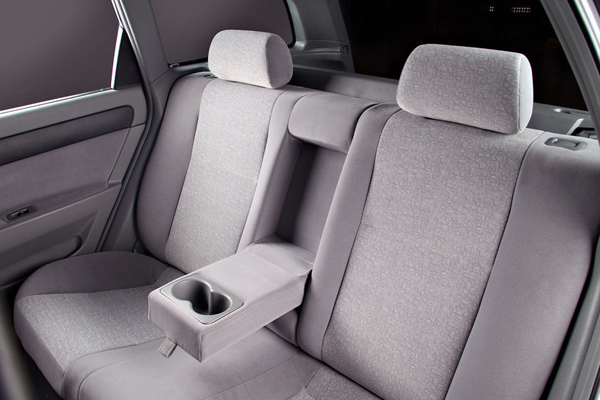 The fabric is the most common material used for car seats
Pros of using cloth/fabric upholstery
Price and Availability
Fabric's price is definitely way cheaper compared to leather. Besides the low costs of fabric, it is also much more available and accessible. Cheaper costs mean more affordable car price.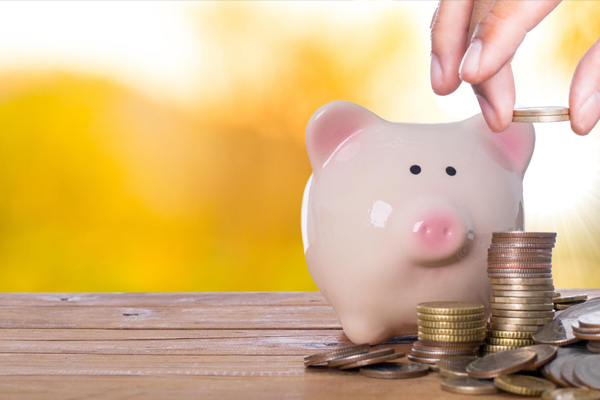 Not that much pain in the purse!
Standing Strong in Weather Conditions
If leather can cause problems every summer, rainy and winter seasons in some countries, the fabric is the opposite. Yes, the fabric also adapts to temperature but it doesn't absorb and retain hotness or coldness. It doesn't get affected so you don't really need to wait for the car to cool down or warm up whenever you need to use it in extreme weather conditions.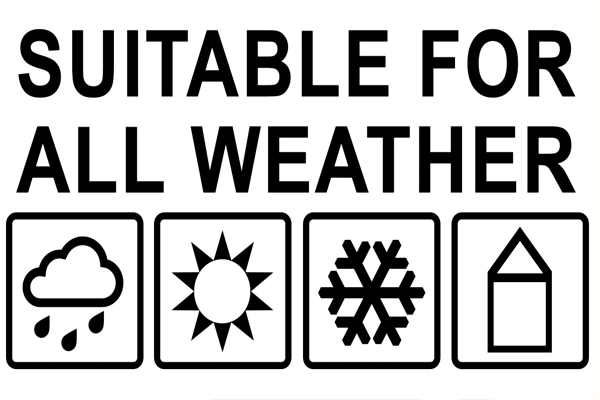 Offers comfort in any season
Breathable
If leather is already breathable, then fabric is even more so.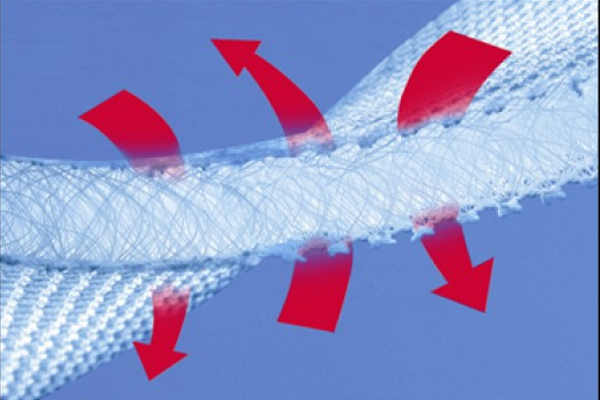 Fabric is more breathable than leather
Non-sticking and Non-Sliding
You can never slide down if you are using a fabric or cloth car seat. This is due to fabric having the ability to cause friction between itself and your skin. Also, you won't find your legs sticking loudly to the fabric.
>>> Helpful cleaning tips for your car seats:
Cons of using cloth/fabric upholstery
Cleaning can be quite difficult
Since fabric is very absorbent, it could easily gather dust and stains, and it will take more of your effort in cleaning compared to having leather seats where you can just wipe the stains and dust off easily. In these situations, it is recommended to select a car seat cover for your vehicle.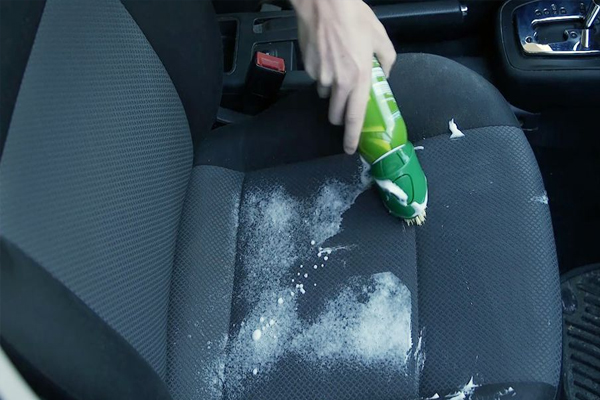 Vacuum, spray and wipe, vacuum again
>>> See also: Making Peace with Your Car Seats
Style isn't the priority
Unlike in leather where you can give a WOW impression due to its stylish and classy nature, fabric is more on the normal, standard style. It's not as stunning as leather, as you would see fabric in almost every car. Plain and ordinary.
Smell
If you are after the smell, you won't really find it by having a fabric car seat. It doesn't exude a distinct smell like that of a leather seat. Although, it may exude the smell of uncleaned stains and dirt in your car, which is a good reminder for us to send our car for vacuum and car wash. So make sure that we also be extra careful when eating or drinking inside the car if we have fabric seats.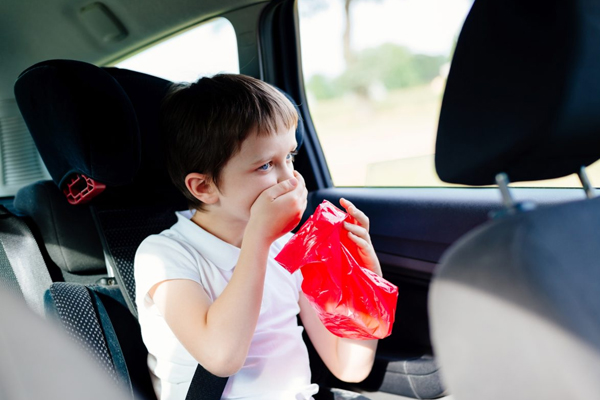 Just make sure you keep your fabric car seat clean to avoid foul smell
Low Maintenance Compared to Leather
All you need to maintain is the fabric car seat's cleanliness and you're good to go. Just be sure to vacuum it and clean stain spots, nothing too fancy.
Health Bumps
Given that fabric is more prone to dust, it can also cause allergic reactions to people who are easy to sneeze and has sensitive sinus, and or skin.
3. Car seat upholstery Philippines material: Who's the Winner?
For me, being practical and more on the comfort rather than style type, fabric is over leather. It is more affordable, low maintenance, easy to manage and more comfortable for me and my family.
Hope that our article on Philkotse.com today can bring you helpful car tips and advice in terms of choosing the best seats for yourself and your beloved passengers.


Ivy Kristia Padura
Author
Recent posts