All-wheel drivetrain vs 4x4 – What are the differences?
How are they mechanically different? Do they have cons?
If you've been shopping around for cars on the internet, or just reading about the many different crossover and SUV models available here in the Philippines, then surely you've come across the terms; all-wheel-drive (AWD) and four-wheel-drive (4WD) once or twice.
Sometimes however, car brands will usually interchange these terms when using them for marketing, and sometimes, customers will only end up confused. So what's the difference between AWD and 4WD?
AWD vs 4WD: They both work on the same principle
In a way, both of these are drivetrains of a car which allows for all four wheels to be driven, or in other words; given power. So regardless of whether it's AWD or 4WD, the basic idea of sending torque to all of a vehicle's wheels is the same.
As a result, these vehicles will have better towing capacities, better grip and handling in slippery conditions, and better resale value because of their utility (especially for 4WD cars in the Philippines),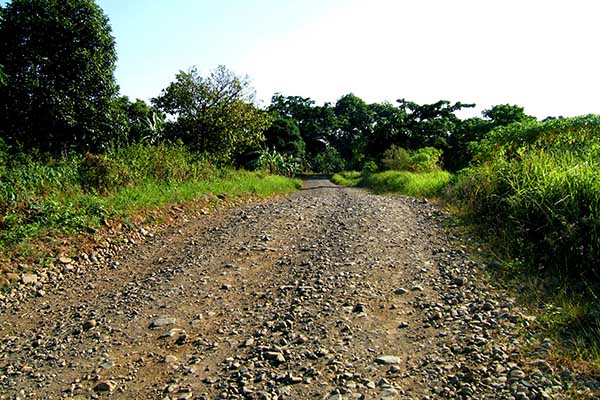 A lot of Philippine roads look like this after all. With some even worse
The term "all-wheel-drive" however, is generally accepted to be more common on unibody crossovers, as well as on sedans, wagons, and even high-performance sports cars. On the other hand, when we say 4WD, it typically refers to the drivetrain that comes on large body-on-frame SUVs, pickup trucks, and other off-road capable vehicles.
Nowadays, the distinction between 4WD and AWD has become even more unclear due to the fact that more AWD systems have become more robust, and like 4WD systems, AWDs can now come in either part-time where torque can be send to two wheels or all four wheels on demand by a car's computer, or as a full-time AWD system where torque is always sent to all four wheels.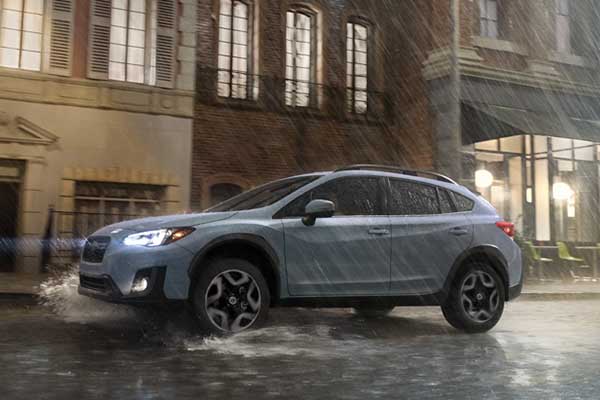 Cars like the Subaru XV has AWD which works great on slippery road conditions
With regards to 4WD, it is traditionally a part-time system which the default mode is rear-wheel-drive, and the 4WD mode is only used in certain conditions like navigating through extreme terrain, pulling out another stuck vehicle, etc.
Nowadays however, the technology behind drivetrain systems have gotten so advanced that four-wheel drives can now come in full-time versions like the AWD does. There are now designs that can even control the amount of torque sent to a specific wheel, as well as several driving modes that will work in conjunction with the suspension system and traction control.
>>> Related: Front Wheel, Rear Wheel or All-Wheel drive: Which is better?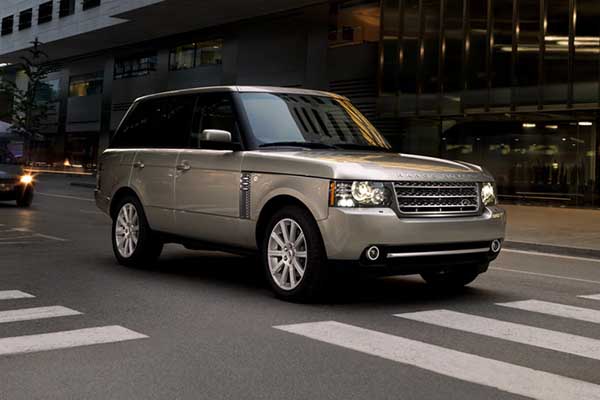 4WD cars like the Land Rover Range Rover has a full time 4WD system
AWD vs 4WD: Mechanical differences
Traditionally however, AWD and 4WD systems will have some distinct mechanical differences. For starters, an AWD car can be used on dry pavement by virtue of having a "non-locking," or an open center differential, which allows for independent axle spin, thus avoiding transmission wind-up. More on that later.
Now this center diff found on AWD cars works by distributing the exact amount of torque to a wheel depending on how slippery the road surface is. On some high performance AWD cars, the system can even send all of its torque to either rear or front axle whenever a situation calls for adjusting traction or improving grip on paved roads.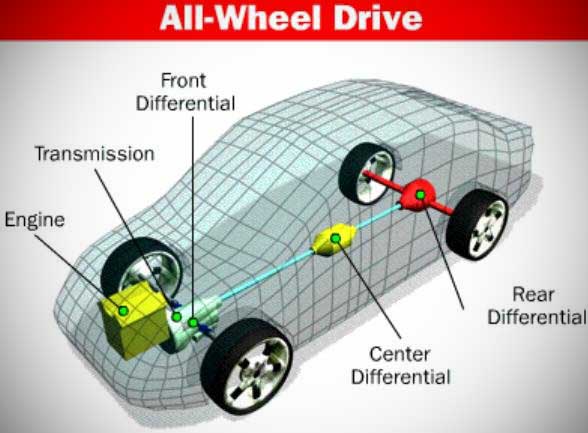 A diagram of a typical all-wheel-drive system
>>> Related: Will the limited-slip differential give a better performance for cars?
When it comes to four-wheel-drive systems, particularly part-time ones, these as we've said, are usually using a locked differential to allow for uniform axle spin rates. Coupled with the usual 4WD vehicle characteristics like high ground clearance, high suspension travel, etc., this is useful for traversing harsh terrain.
Due to the locked differential however, leaving on the 4WD mode when travelling on paved roads at much faster speeds allows for transmission windup to happen. This can cause stress on the components of a vehicle than can damage the gearbox and the transfer case.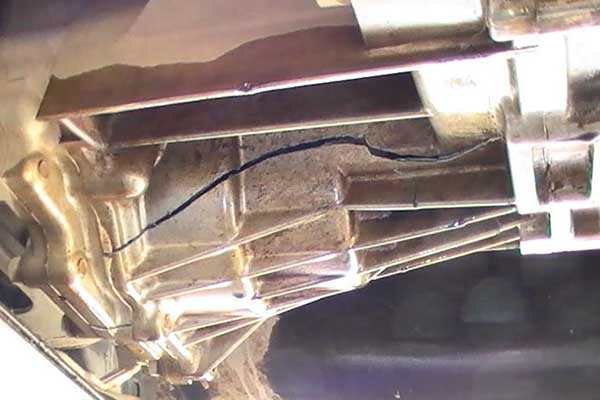 The result of transmission windup. Ouch!
Speaking of transfer case, this is the device found on 4WD vehicles which is responsible for switching between rear-wheel-drive mode and 4WD drive mode.
In contemporary 4WD drive vehicles like the Mitsubishi Pajero, Montero Sport, Toyota Fortuner, etc., this can be done via a convenient push of a button. On other older 4WD vehicles, 4WD mode is activated by using a second gearshift lever.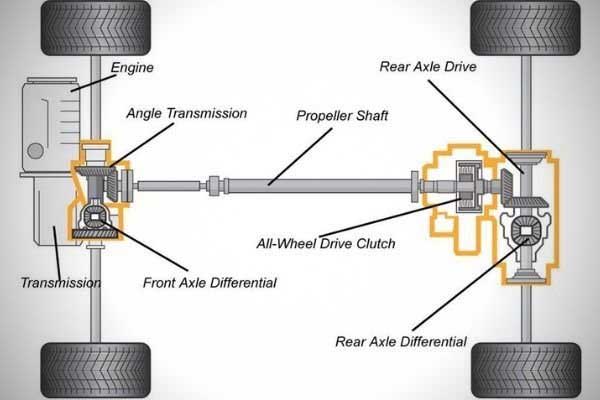 A typical four-wheel-drive layout
>>> Related: Facts to know about 4WD cars before bringing one home
Now unlike AWD vehicles where the ratio of distributed torque can change depending on the situation, traditional 4WD vehicles will split its torque evenly between the rear wheels and the front wheels.
There are some models that will have a rear-wheel bias, but if you want to go climb a mountain, crawl over rocks, or ford a river, then you'll want something that can do the latter.
Do note also that unlike AWD vehicles, traditional 4WD vehicle's torque can also be controlled via a high range mode which is used on slippery situations like gravel and sand, and low range mode, which is more useful on the really gnarly stuff.
AWD and 4WD: Cons
While AWD and 4WD sounds like a great idea, there are some cons that a potential buyer will have to consider. Firstly, cars with these drivetrain types are oftentimes more expensive than their RWD or 4x2 counterparts.
Take for example the Toyota Fortuner, and the Mitsubishi Montero Sport, which both have their 4x4 versions sitting as their respective top-of-the-line variants. This is because having a 4WD or a AWD drivetrain will mean more moving parts, and thus more manufacturing costs. Moreover, having a 4WD or AWD regardless of whether they're always activated or not, also adds weight to a vehicle. 
AWD and 4WD: Final takeaway
With this article, we hope that future car buyers will be more familiar with 4WD and AWD cars. To summarize, if you need something that can go off-road, and have a high-ground clearance, then go for 4WD vehicles. Examples include all the full-size to midsize SUVs available in the Philippines, all midsize pickup truck models, as well as the Suzuki Jimny.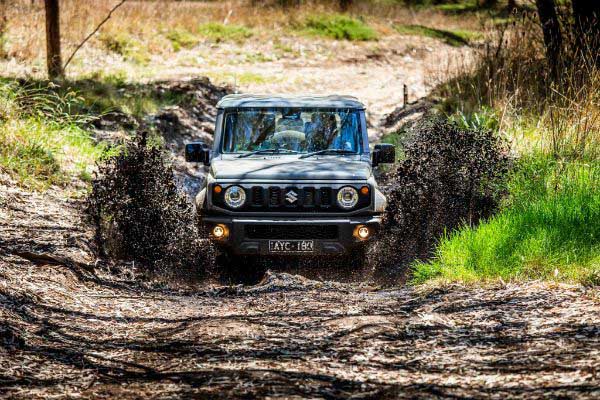 Compact, small, but definitely capable on harsh terrain due to it's part-time 4WD drivetrain
On the other hand, if you want something that's comfortable, safer on slippery roads, but at the same time can still tow, then you'll want an AWD drive like the ones being offered by Subaru, the ones with Audi Quattro, Honda CR-V, Toyota Rav4, Mazda cars with the i-ACTIV AWD, etc.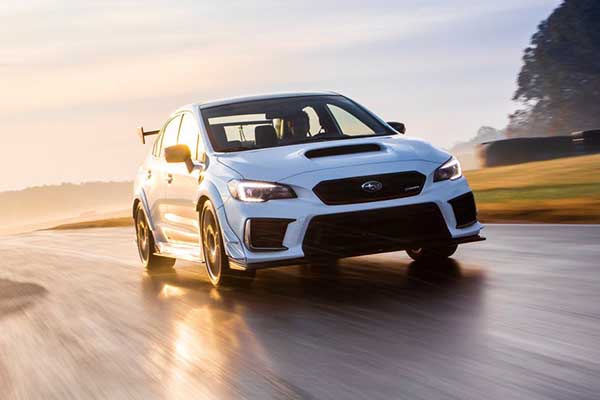 AWD cars are particularly fun on the race track
Note also that there are some high-performance cars that due to their AWD systems will be better at acceleration and will have more grip. There are cars like the Subaru WRX STI, Audi R8, Porsche 911 Carrera 4 GTS, Volkswagen Golf R, Nissan GT-R, BMW 3 Series, Kia Stinger, and many others.
For more articles on car tips like this, keep reading here on Philktose.com.
Author
Cesar learned how to drive a car years before he got his license. Today, he's still looking for that perfect '90s Japanese coupe to drive into the sunset while listening to Crazy Little Love by Nuage. Also has a thing for badass off-road vehicles and weird engine swaps.