You know about car frauds, insurance scammers and now you've heard of tow scammers. With the 4 common types of those, you should learn the tips to deal with them.
Nowadays, scams and fraud are already widespread. There are lots of scammers from different fields, even in towing. Towing scams are now a threat to car owners. These scams make it harder for drivers to trust other people or towing company.
Towing scams often prey those stranded drivers. They use different strategies to take advantage in case a vulnerable roadside situation happens. They will do anything just to extract and get as much money as they can to the victim.
That is why it is very important that you are armed with the right knowledge about towing scams so that you will know and you will be able to spot one. This way, you can avoid being scammed. Philkotse.com values your safety and security which is why we gathered the common tow scams and the ways to avoid it.
1. 4 popular types of tow scams
Type #1: Tow truck drivers with perfect timing
One of the easiest and most obvious ways to spot a towing scam is when a tow truck already shows up right after your car has broken down. When this happens, start being suspicious. Some bandit tow truck drivers actually search and patrol the stretch of roads.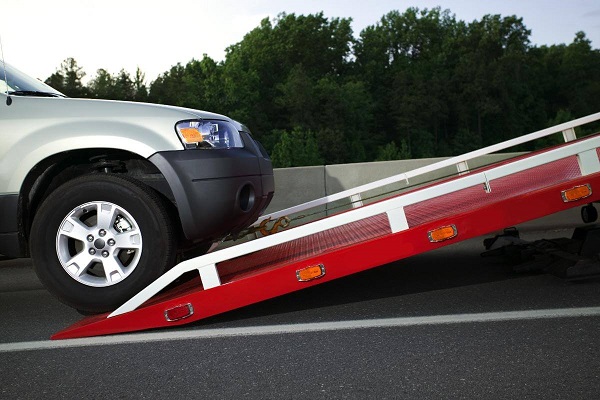 Tow scammers will show up with perfect timing
They are waiting and searching for a stranded car and a potential victim. These kinds of tow truck drivers will pull to stop right across your car and they will happily offer towing service.
They will take the car keys and will give you the paperwork. They will then haul your car away. And then they will charge you for some cash after everything has been done.
>>> Worth to note: A short guide to towing services in Metro Manila
Type #2: Tow truck drivers always recommend their shops
Another scam tow truck driver will tell you that they have the policy to tow your car to their shop. Most often they will insist it to the stranded driver. You should know better than buying into that. Most of the two truck drivers have no problem towing your car to your requested repair shop.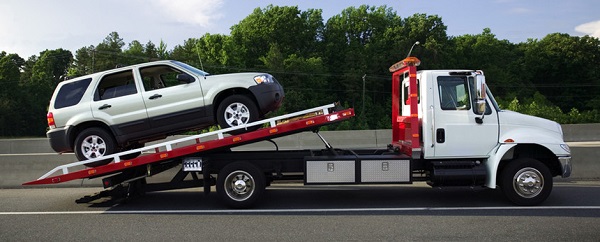 The towing scammers will always guide you to their repairing garage
Type #3: Some scammers pay for towing opportunities
Since it is illegal for some places for a tow truck to roam around the place searching for any vehicles to tow, they hire other people to look for them. It is another popular towing scam which involves hiring an outside company. This company will do the searching for them and they will report cars that have parking violations.
Type #4: Scammers take your car as the hostage
If ever you encounter a tow truck that lifts your car onto their truck, know that these towing drivers and operators do not necessarily have any legal right to tow your car. If ever you're in this scenario where the tow truck already lifted your car without your permission, remember to carefully check the towing law and your rights.
The towing scam drivers often demand money from the victim up front before they let your car come back to you. If you're the victim and you refuse to pay or you don't have money, the tow truck driver still has a legal obligation in unhitching your vehicle.
If the tow truck driver leaves the lot without getting your permission just because you didn't pay them, know that you can charge them with a crime for doing so.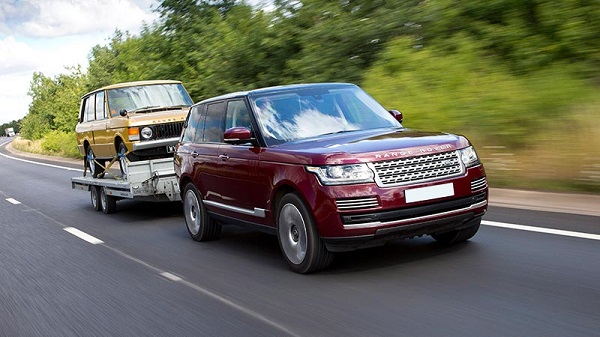 Some tow scammer will insist on towing your car with legal excuses
2. Tips to avoid tow scams
Know who is helping you
Ever heard the famous saying "too good to be true"? Well, most of the time it really is true. If ever you get into an accident or you'll be needing assistance on the side of the road, you might think that it is just a coincidence that a towing truck happens to be passing by.
Remember that it is so unusual for a tow truck to roam around places and just happens to be there when you badly need them. Scammers often use police alerts to help them know if there are real-time accidents or car breakdown.
Don't trust this type of tow trucks because you might be signing the authorization documents that allow them to tow your vehicle – for an unwarranted and extremely high price. To avoid this, you should always verify the towing personnel and towing company that will be servicing your vehicle.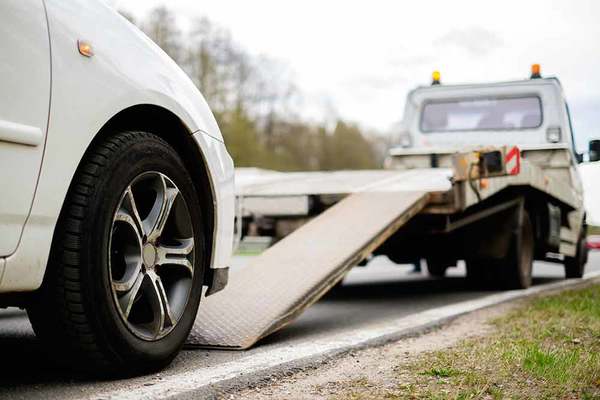 You should always verify the towing personnel and towing company that will be servicing your vehicle
Besides, you need to help yourself too. In other words, you need to understand how the procedure is going on. It means you have to understand how to tow a disabled car.
For example, you always need to question yourself about the professional working styles from that kind of assistance. That's how you can avoid those tricks that can fool you after all.
Don't share your insurance information
If ever the towing personnel asks for your personal and insurance information, it should already raise a red flag. Always remember that you already provide the necessary information needed by the insurance company and insurance provider. More often, bandit towing personnel will use the information you provided to further scam you.
One example is that they might contact you at some other time than pretend to be the insurance provider to try to get other important information from you. This type of scam will be extremely dangerous so we recommend you to avoid giving any personal and private information to just anyone.
Know your car insurance coverage
Before you agree to any auto repairs and service after a roadside emergency or minor accident, It's important to always double check what your car insurance covers. Many insurance cover roadside assistance repairs such as gas delivery, flat tire, and battery services. Others might or might not cover your tow truck needs.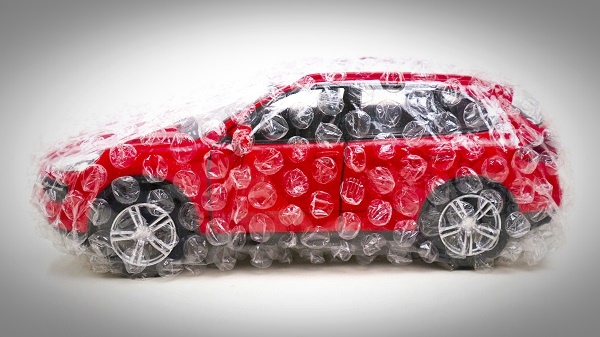 Be cautious about giving your car insurance details
Write it down
Don't ever let any towing company serve or tow your vehicle without an agreed-upon price that is written unless the car insurance will cover the total cost of the tow. You might see to trust the towing personnel's words, however, there is no guarantee that they will stick to what they told you.
As a result, like the documents required for the prevention of car scammers, having a written document will give you an assurance that they will not charge other fees other than what you have agreed upon.
Read the fine print
Most car owners don't even take the time to read the fine print. Because they want to get it over with, they just sign it without reading it, which often end up to be extremely costly.
To be safe, it's important that you check if the identification of the tow truck matches the documents that you are signing. You should also make sure that the service provider will tell you the total pricing in case it is not already highlighted or underlined.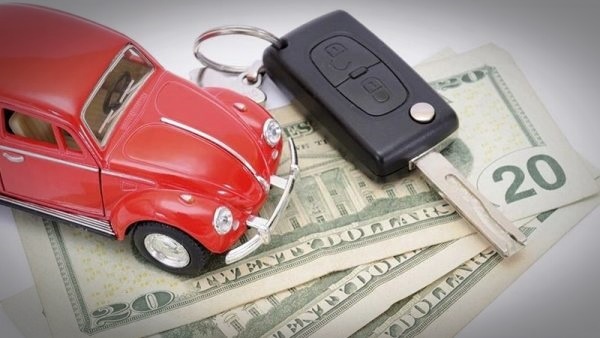 Always make sure that you double-check everything, especially your fine print
Looking for more handy advice? Visit our tips and advice right now!


Hanna Sanchez
Author