Understand the towing guidelines MMDA and know your rights and limitations.
Recently, we have seen a lot of videos, both locally and internationally, of individuals acting out while their cars are being towed. In the Philippines, there was one popular incident wherein an individual was questioning the MMDA officials as they were about to tow her car.
That said, it would be best that every driver in the metro learn about the towing guidelines MMDA not only for you to avoid apprehensions but also for you to know your rights as well as the limitations of the said ordinance.
Read through our post on Philkotse.com today to educate yourself with must-know knowledge about car towing in the Philippines.
I. Reasons for Your Car to Be Towed
Categorically speaking, the MMDA and its accredited towing companies have the right to tow illegally parked and stalled cars as well as vehicles that are involved in road accidents.
1. Illegally Parked Vehicles
Of course, areas wherein you see the sign "No Parking" would cause you trouble once you park your car there. That said, areas wherein your car can be towed, or the driver can be apprehended for illegal parking are those that are already identified by the national laws and local government unit ordinances. In addition to that, MMDA also has identified areas where you are not allowed to park.
First, drivers are not allowed to park their vehicle along the national roads of Metro Manila as well as the primary and secondary roads of cities and municipalities. It is also illegal to park within four meters of fire hydrants and establishments that cater to emergency situations such as hospitals, clinics, and fire stations.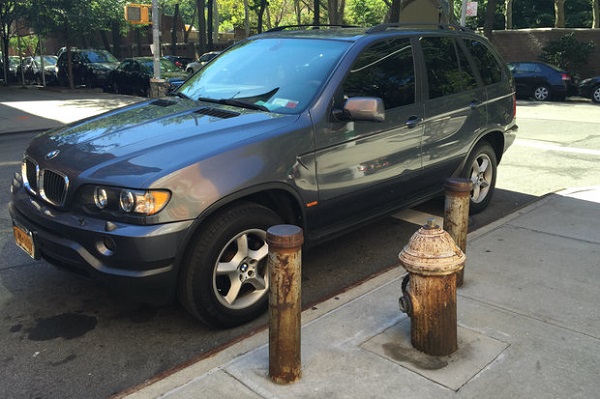 Fire Hydrants are Meant for Emergencies, Never Park Near Them!
Similarly, it is considered an illegal parking violation when you park your car within six meters of any curved roads and intersections. Other areas include pedestrian crosswalks, roadside of any cars that have been legally parked, sidewalks or walk paths, alleys, and near bridges.
Two Types of Illegal Parking
Unattended: As the name implies, this is a type of illegally parked vehicle wherein the driver or its passenger is not around when the car is being towed.
Attended: This is a type of illegal parking wherein the driver, who is willing and able to move the car immediately, is around or appeared just before the clamping or towing is about to be done.
2. Stalled Vehicles
A stalled vehicle is a unit that is unable to move or gets stuck on the road or any of the designated areas mentioned earlier because of certain reasons. It may be because you have a flat tire, an empty fuel tank, overheating engine, empty battery, and similar situations.
Flat-tired vehicles, as much as possible, should be moved to an emergency lane or the car would be towed. This means that no driver is allowed to change tires on the road. In case you have an empty gas or battery, your car can be towed to the nearest gas station and you have to pay for towing services. In all these situations, you would be issued a Traffic Violation Receipt (TVR) for obstruction.
>>> So how to safely handle tire explosion on the highway?
3. Cars Involve in Road Accidents
In order to ensure the smooth flow of traffic in cases of emergencies, the MMDA Road Emergency Group has tow trucks that are intended for towing cars involved in accidents free of charge.
However, it's a matter of fact that a lot of "government-accredited" tow crews don't seem to have a uniform procedure for properly towing a car. In case you would not like to hand your vehicle over to such tow crews, these 8 tips on how to properly tow a disabled vehicle will be helpful for you.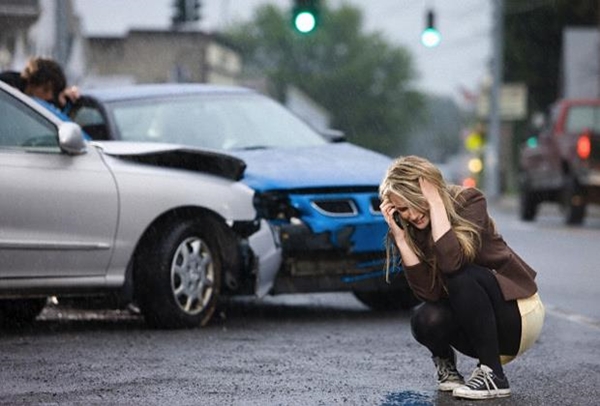 Cars Involved in Accidents Are Towed for FREE
II. Towing and Impounding Procedure
The MMDA has strict regulations when it comes to towing and impounding cars, both on the driver as well as the towing company. That is to ensure the towing company is authorized and prevent carnapping incidents, as well as to make sure that both the rights of the driver and towing personnel are not violated.
That said, here is the proper vehicle towing guidelines that should be followed by the towing company:
Generally speaking, an attended vehicle parked in a prohibited area shall not be towed but issued a ticket by a traffic enforcer or constable. Drivers who refuse to remove their vehicles immediately and receive the violation shall be charged with more violations.
For unattended vehicles, the tow truck driver shall blow its horn five times so that the owner or driver will be alerted. If the driver is not yet around after a minute, the horn is blown again. After which, if no attendant arrives, the towing company shall proceed with the towing and impounding process.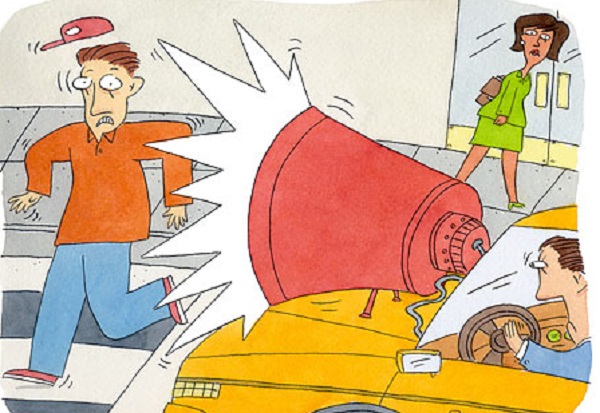 When You Hear a Horn, Attend to Your Car Immediately
The towing personnel is required to call the Metrobase or MMDA's base before the actual towing is done so that everything will be documented and 5to verify that the company is authorized. After the go signal from the MMDA on duty, the car shall be towed.
Once the car is clamped, the towing attendant shall issue a Technical Inspection Report to the traffic enforcer who shall give it to the owner when he or she arrives. In case the owner arrives before the towing company leaves, the report shall be issued to him or her. If refused, it shall be noted in the report.
Within a minute that the tow truck moves, they shall inform the Metrobase that the towing is in progress. Same goes when they arrive at the impounding area. Once they arrived, the Metrobase personnel shall verify with the impounding facility if the unit is really already there.
>>> Worth to note: A short guide to towing services in Metro Manila
III. Towing Guidelines MMDA on Your Rights as a Driver
To ensure that you are protected and are not dealing with unauthorized individuals or towing companies, here are some of the things to keep in mind:
No illegal parking fine shall be collected within the premises or during towing.
No towing personnel is allowed to board your car. In case they do insist, report them immediately to MMDA or the traffic enforcer around.
You can ask for the towing personnel's ID and check if they are wearing the company's uniform.
You have the right to question them if a ticket is not issued by a constable.
Refuse towing when the towing company is not included in the list of MMDA.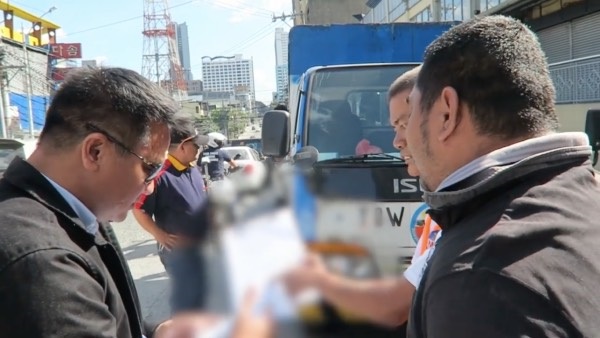 Make sure that you are dealing with an authorized towing company
Refuse to pay towing fees when your car is being towed due to accidents. As mentioned earlier on this post, this is free of charge.
Report and complain the company or personnel if car damages have been incurred while the car is being towed.
IV. Know Your Rights but Abide by the Law
Traffic is one of the biggest problems of the Philippines, especially in the metro. That is the reason why the towing guidelines MMDA has been put in place.
As you can see, the ordinance is not one-sided as it also makes sure that the driver is protected as well as to make sure that the car is not being towed by carnappers or criminals. That said, to avoid any problems, you should be familiar where and where not to park. Nonetheless, when caught in the situation, accept the violation but make sure that your rights are not violated.
Unexpected incidents could happen anytime so it is important to equip yourself with essential tips to properly respond to on-road emergencies. Philkotse.com is here to always accompany your along your car ownership.


Charisse Kim
Author