Will Volkswagen ID.3 2020 live up to real-world EV car standards? Let's check out!
In the last year up to now, Volkswagen has been lagging behind other major car manufacturers in terms of providing electric powered vehicles. The Bavarian company is even behind its sisters, Porsche and Audi with the Taycan for the former and the E-Tron for the latter.
A couple of days ago, Volkswagen has revealed details about their upcoming fully electric powered vehicle and it's a hatchback with the official designation of Volkswagen ID.3 2020. With the "ID" name given to every single electric VW model.
According to the latest car news, the ID.3, at least in the UK is available for pre-ordering specifically its VW ID.3 Plus Edition which can provide a driving range of up to 403 kilometers. More information about the equipment that will come with the ID.3 is not revealed yet but we know that the hatchback will get a cool contrasting color two-tone for a paint job.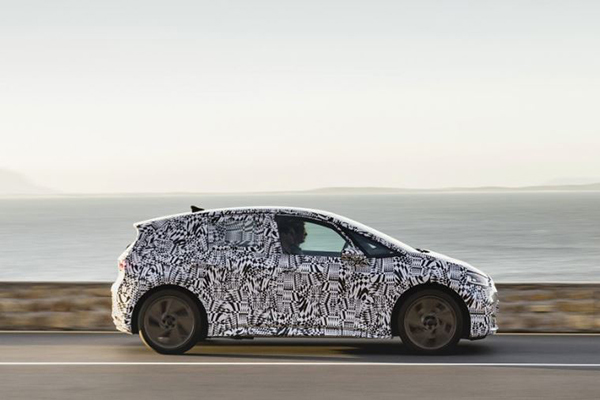 Volkswagen's new ID.3 is currently available for pre-orders at least in the UK
1. Volkswagen ID.3 2020: Release date
As for now, more details are yet to be confirmed regarding the exact price and release date of the ID.3. Volkswagen has indeed confirmed that the EV will be distributed around Europe by the middle of 2020.
2. Volkswagen ID.3 2020: What does it look like?
Thankfully, the ID.3 didn't get the weird styling that the BMW i3 had. Instead, it looks like it will follow the usual Volkswagen design language that makes up for a conservative, yet very sleek looking vehicle. There are some things with the ID.3 of note however that are typical with any EV.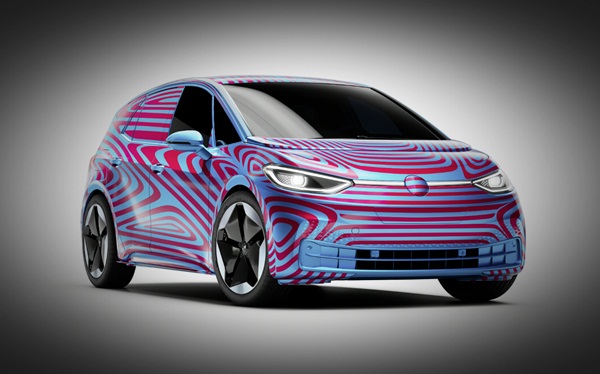 As with many Volkswagen models, the ID.3 is conservatively styled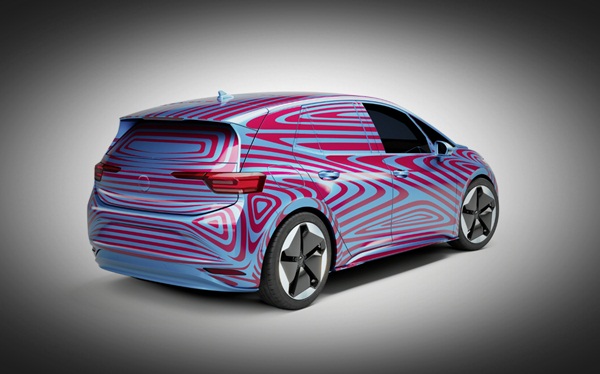 Because an EV doesn't actually need air for its engine, the ID.3 has that smooth front fascia which instead makes it more aerodynamic.
There's also the engine which is located on the rear of the vehicle which makes the front of the car shorter so despite reminding us a lot of the veritable VW Golf, the Volkswagen ID.3 2020 is actually shorter while being actually wider and taller.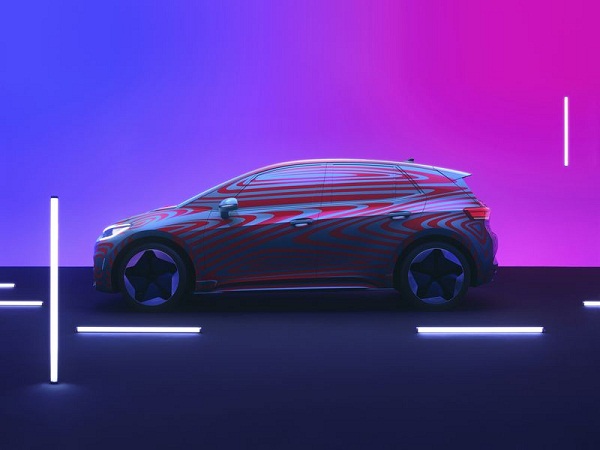 Volkswagen ID.3 2020 is a shorter hatchback 
This is partly the result of the EV's hefty batteries arranged beneath the car. As for lighting, the ID.3 gets LED lights all around and are especially cool to look at from the rear.
>>> Also check out: 8 upcoming EVs and PHEVs that will enter the market in 2019/2020
3. Volkswagen ID.3 2020: Let's step inside
Not much is known yet about the ID.3's interior design and features but we can expect the vehicle to have large touchscreen displays just like what we usually see in Tesla models.
One will be positioned directly behind the steering wheel to function as gauges and info display while another will be found on the center which will display navigation, entertainment, etc.
Check Out The All fully Electric New 2020 Volkswagen ID.3 l Short Preview
We can also predict that the ID.3's entertainment system will have what one would expect from modern cars like Android Auto, Apple CarPlay and Bluetooth Connectivity.
4. Volkswagen ID.3 2020​​​​​​​: Why would you want one?
For one thing, Volkswagen claims that the ID.3 will have tons of space for both cargo and passengers. They even went on to say that the EV will offer "Passat Levels of space" which sounds good for just about anyone.
One thing that the ID.3 might be lacking, however, is the boot that will be quite wide but shallow due to the engine underneath the car's rear. VW though has found a workaround for this by lowering the lid of the boot while providing foldable rear seats.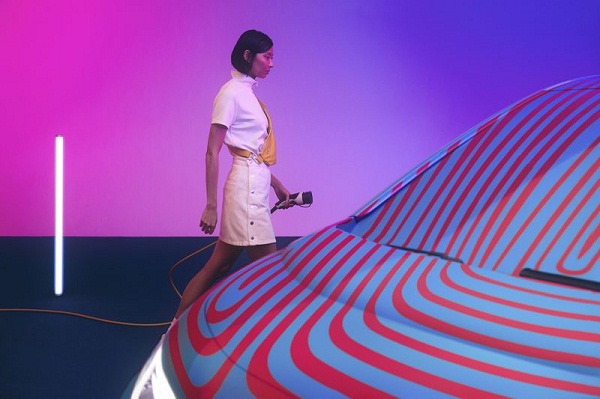 Volkswagen ID.3 2020​​​​​​​ has already got 10,000 pre-orders
For more news, reviews, price-lists and more, please keep reading here at Philkotse.com.

Know more about Volkswagen

Volkswagen 2023 Philippines' current lineup includes a range of sedans to crossovers. More popular models in the market right now are the VW Santana, Lavida, Lamando, Tiguan, and the recently launched Santana GTS. Find the latest Volkswagen Philippines updates and special promotions on Philkotse.com. Learn more about your preferred car brands and models through in-depth reviews, prices, and specifications that you can find here. find out which will best suit your lifestyle.

Cesar G.B. Miguel
Author
Recent posts