The new Porsche 911 GT3 will be as comfortable as any modern offering with the return of a proper manual gearbox and state-of-the-art features inside.
Porsche has just unveiled the latest-generation 911 GT3 at this year's Geneva Motor Show.
The all-new
Porsche 911 GT3
marks the return of a proper
manual gearbox
. The car will come with seven-speed PDK paddle shifter as standard, but due to customers' demand, the option of a six-speed manual is also available.  
The new Porsche 911 GT3 utilizes the high-revving 4.0-liter flat-6 naturally-aspirated engine that delivers an output of 500hp. It can rev to an impressive 9000rpm..  
The 7-speed PDK gearbox allows the all-new GT3 to reach 100kph in just 3.4 seconds. The manual ekes out another 1.6kph and is claimed to reach its top speed of 320kph.  
Regardless of transmission choice, the new Porsche 911 GT3 will come with a 25mm lower ride height than the Porsche 911 Carrera S, four-wheel steering as standard, dynamic engine mounts, a limited-slip differential on the driven rear axle.  
The GT3 has three designs of seats for buyers to select: Sports seats Plus, Full bucket seats, and Sport bucket seats. Full bucket seats are made completely of carbon-fibre reinforced plastic with their centres made of Alcatara
®
. Red stitching is an option for a more stylish looking interior.

And yes, the car offers new lights, a stylistic facelift, and a more smartphone-like infotainment inside. Additionally, the Porsche Track Precision - an application lets drivers record lap times and analyze the data using a smartphone.  It probably is the ideal way to get the most out of your GT3.
 
The all-new Porsche 911 GT3 will cost from £111,802 (P6.85 million) in Europe.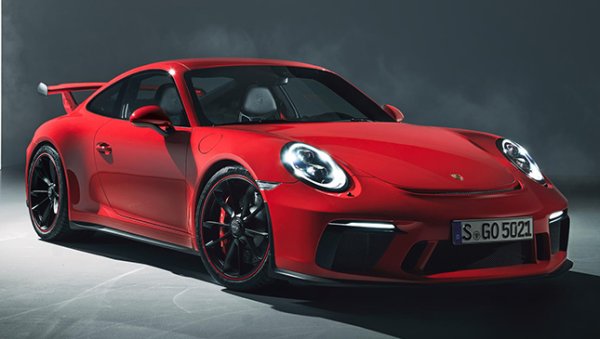 Porsche has just unveiled the latest-generation 911 GT3 at this year's Geneva Motor Show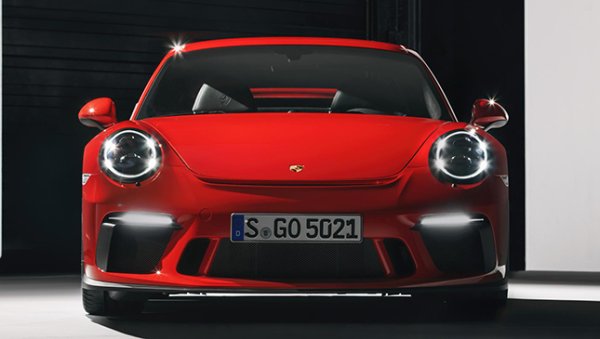 The new Porsche 911 GT3 exterior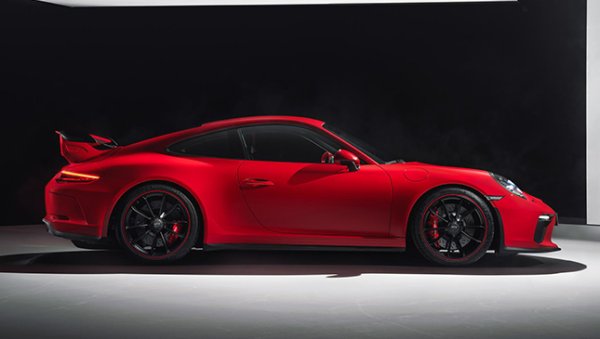 The new Porsche 911 GT3 utilizes the high-revving 4.0-liter flat-6 naturally-aspirated engine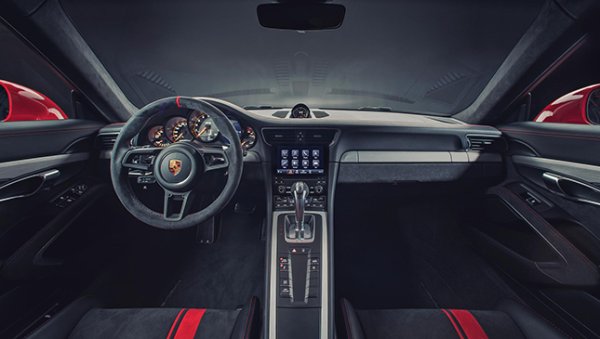 Full bucket seats are made completely of carbon-fibre reinforced plastic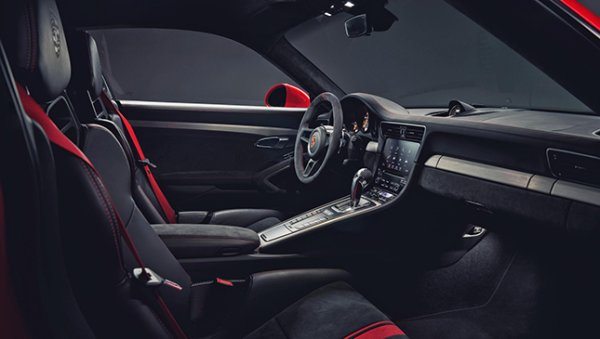 The GT3 has three designs of seats for buyers to select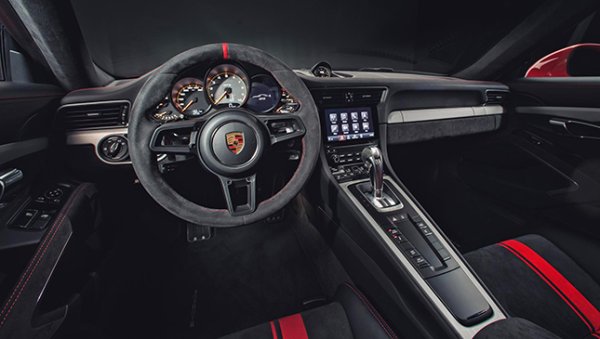 The car offers new lights, a stylistic facelift, and a more smartphone-like infotainment inside