This is the first model from Hyundai's Ioniq sub-brand.
First up, you need to know that this vehicle isn't a concept, despite what your eyes may tell you. Meet the 2021 Hyundai Ioniq 5. It's a midsize crossover. And electric to boot.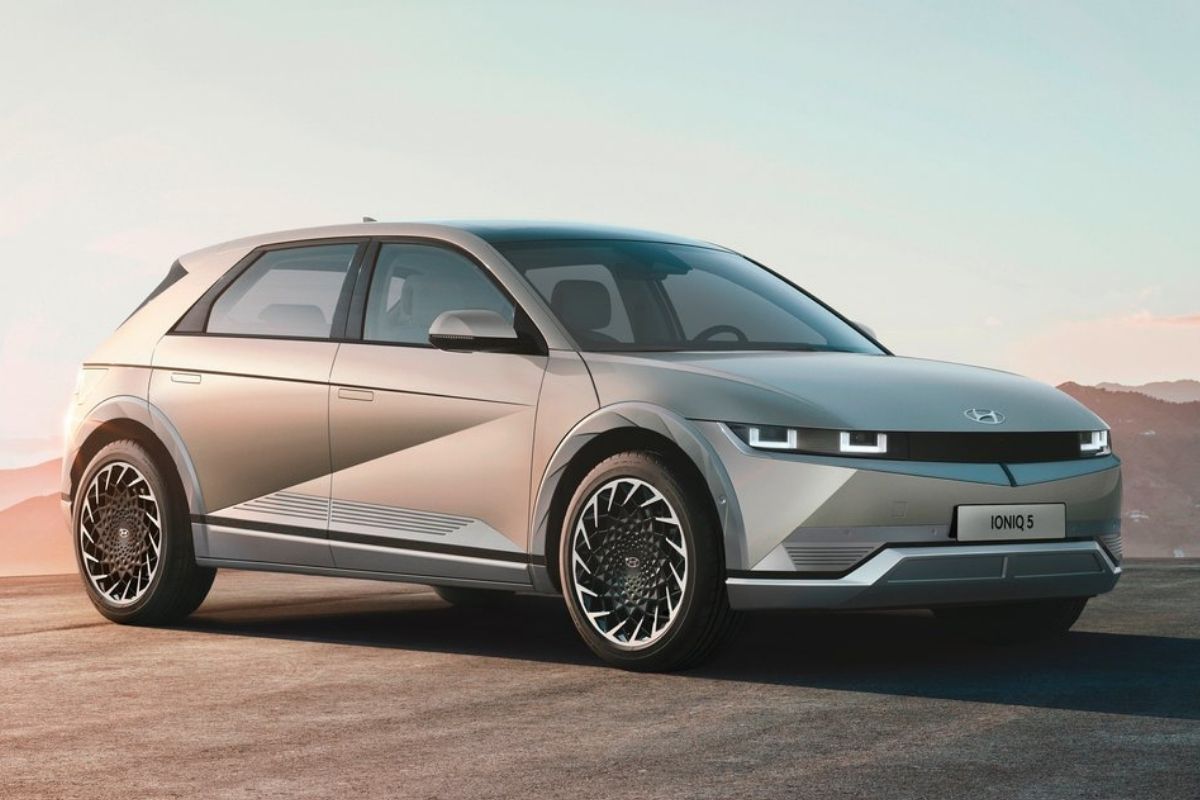 Despite its looks, the Hyundai Ioniq 5 is a midsize electric crossover
At first glance, this new four-wheeler seems to share a name with one of Hyundai's more mainstream models. But it's actually the pilot effort of the carmaker's spun-off Ioniq sub-brand, which was formed in response to the emerging global demand for electric vehicles (EV).
And instead of being a drool-inducing teaser followed by a disappointingly watered-down final version, the Ioniq 5 is a production-ready model. Practically everything you see here will roll off the assembly line intact.
Exterior 
If the Ioniq 5 looks strangely familiar, it's because much of the styling cues were carried over from Hyundai's 45 EV Concept unveiled in 2019. That model in turn drew inspiration from an earlier prototype, the Giorgetto Giugiaro-penned Pony Coupe Concept of 1974, which explains the Ioniq 5's seemingly anachronistic design.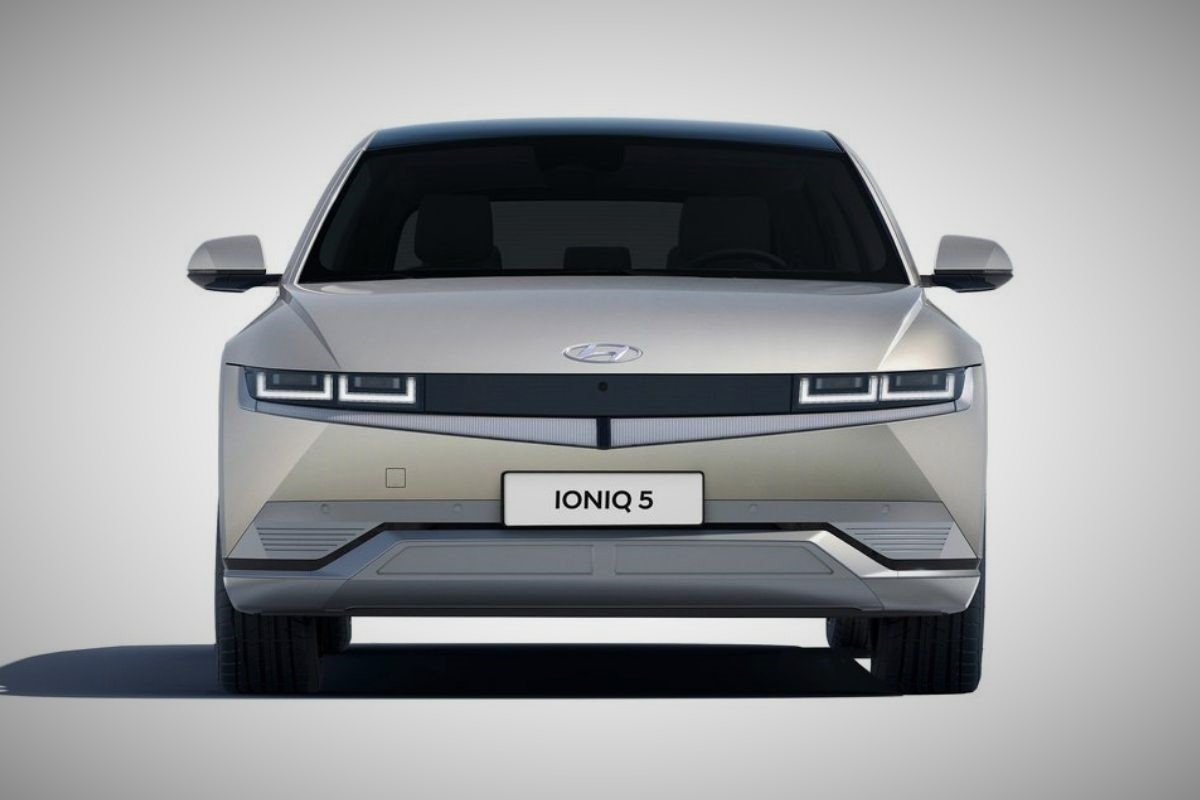 Clean lines define the Ioniq 5's exterior
Its low-slung stance looks like something you'll find on a European hatchback, while an array of Parametric Pixel LED headlamps lies recessed underneath Hyundai's first clamshell hood. The rear lamps are configured in much the same way, with an extra set of illuminators shining through the slits on the corners of the rear bumper.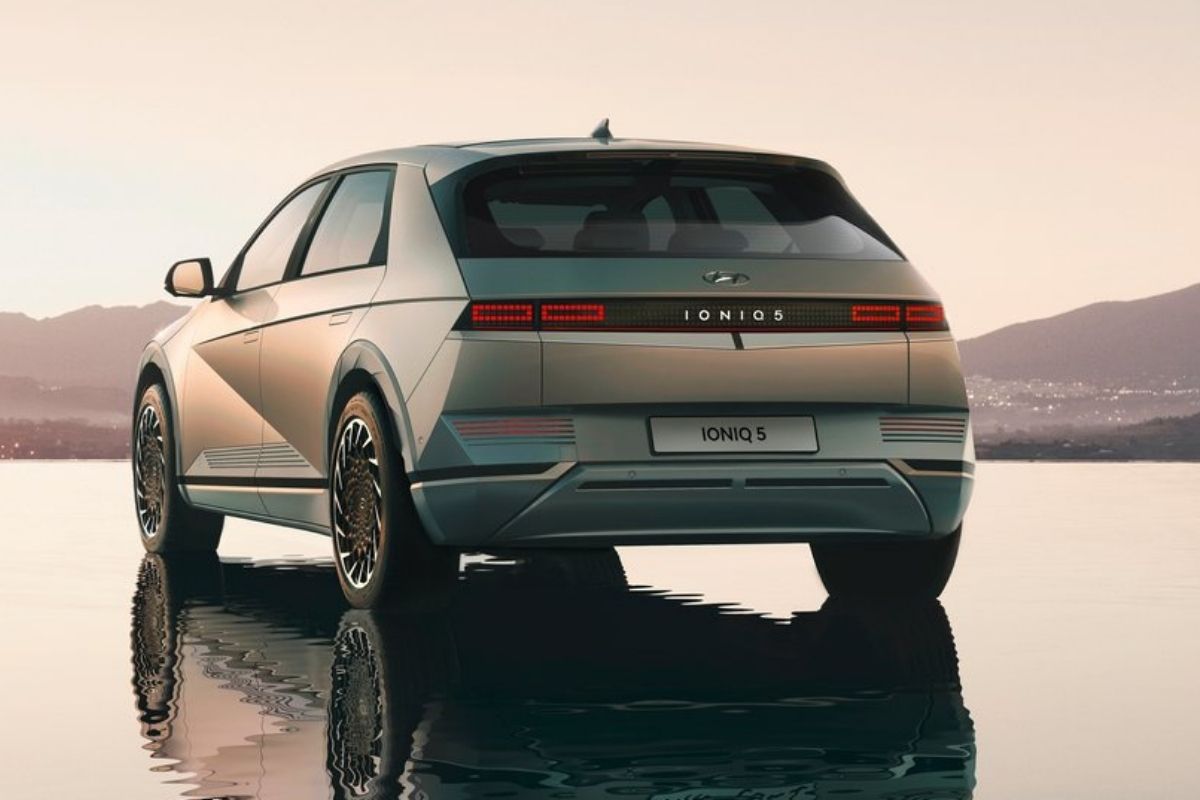 The rear looks just as elegant and sharp
The Ioniq 5 rides on a set of 20-inch intricate aero-optimized wheels, the largest fitted to any Hyundai EV. Recessed handles open the doors of the Ioniq 5 which rest on conventional hinges, compared to the 45's sliding gates. At 4,635mm long, 1,890mm wide, and 1,605mm tall, there's plenty of potential for space.   
Interior
Accessing the cabin leads occupants to a modular dashboard that sports equally clean lines as the exterior. The power-adjustable 'zero-gravity' front seats can be reclined until they're almost flat, featuring 30 percent thinner material to give rear passengers more legroom. Not that it's necessary, as occupants already benefit from the Ioniq 5's 3,000mm wheelbase and almost non-existent overhangs.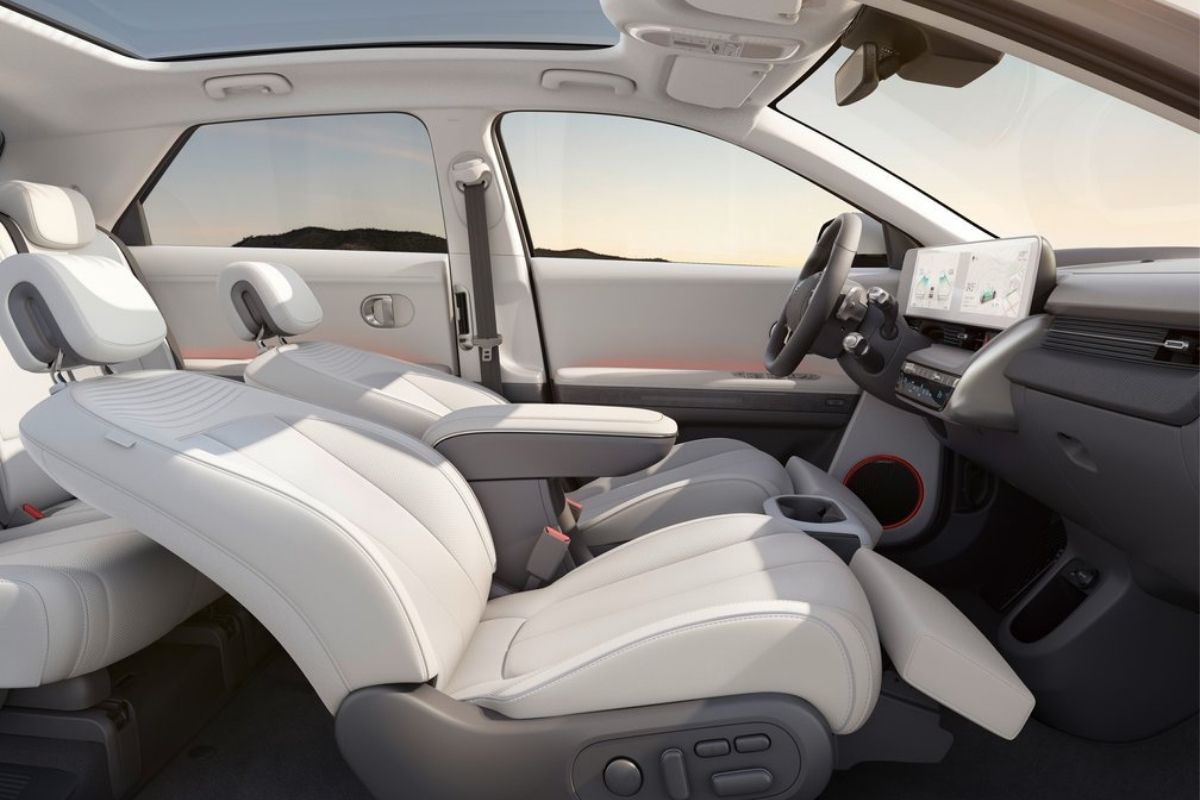 The front seats can be folded almost flat
Another thing to note is that most of the Ioniq 5's interior surfaces are made from sustainable materials including recycled PET bottles, eco-processed leather with plant-based extracts, and natural wool yarns. Various bins complement the large central tray for storing small items.    
Tech & Safety
A large display combines two 12-inch full-touch screens, one for the digital gauge cluster and the other for the infotainment system. The dashboard surface is also magnetic, enabling users to pin photos and notes on the go.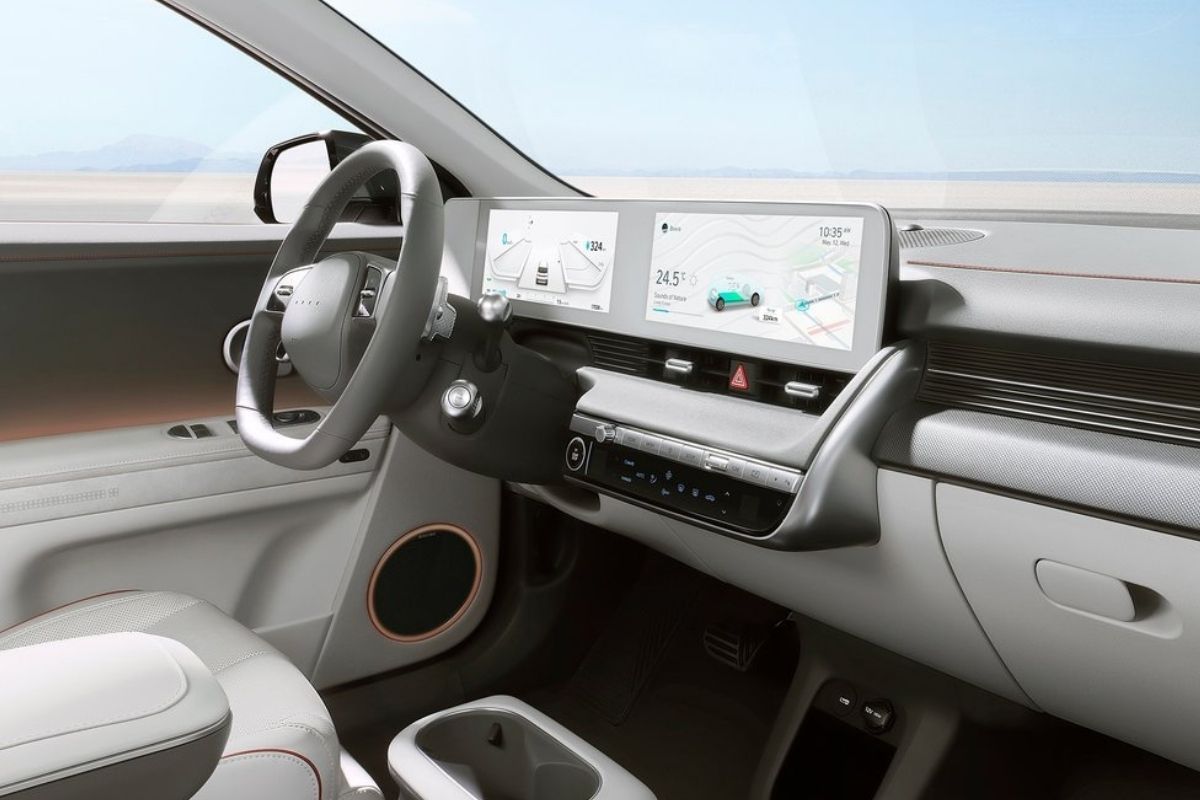 A large display spans more than half of the dashboard
One neat parlor trick that the Ioniq 5 hides are the movable center console, which Hyundai calls Universal Island. Both the console and front passenger seat can slide back by as much as 140mm, enabling easier ingress and egress for drivers in cramped parking situations. The Universal Island also grants access to the Ioniq 5's 15-watt wireless charger.
Cameras mounted on the front windows enable drivers to spot rear traffic while enhancing the vehicle's aerodynamics, but in jurisdictions where this is illegal, the Ioniq 5 will also be available with conventional side mirrors.    
Hyundai has yet to reveal the range of driver-assist features that the Ioniq 5 will offer, but reports say it comes with Level 2 autonomous driving, requiring little to no human intervention on highway drives and lane changes. Available functions are likely to include forward-collision warning, automated emergency braking, lane-departure warning, lane-keeping assist, and adaptive cruise control.
Powertrain
The Ioniq 5 showcases Hyundai's Electric-Global Modular Platform (E-GMP) and will be released in standard and long-range configurations. The former comes with a 58kWh battery and the latter packs a 77.4kWh unit.
A rear-drive version with the single electric motor generates 215 hp and 350 Nm of torque, while the all-wheel-drive variant using dual motors is capable of 315 hp and 605 Nm of torque. The maximum range is estimated at 480 kilometers on a single charge.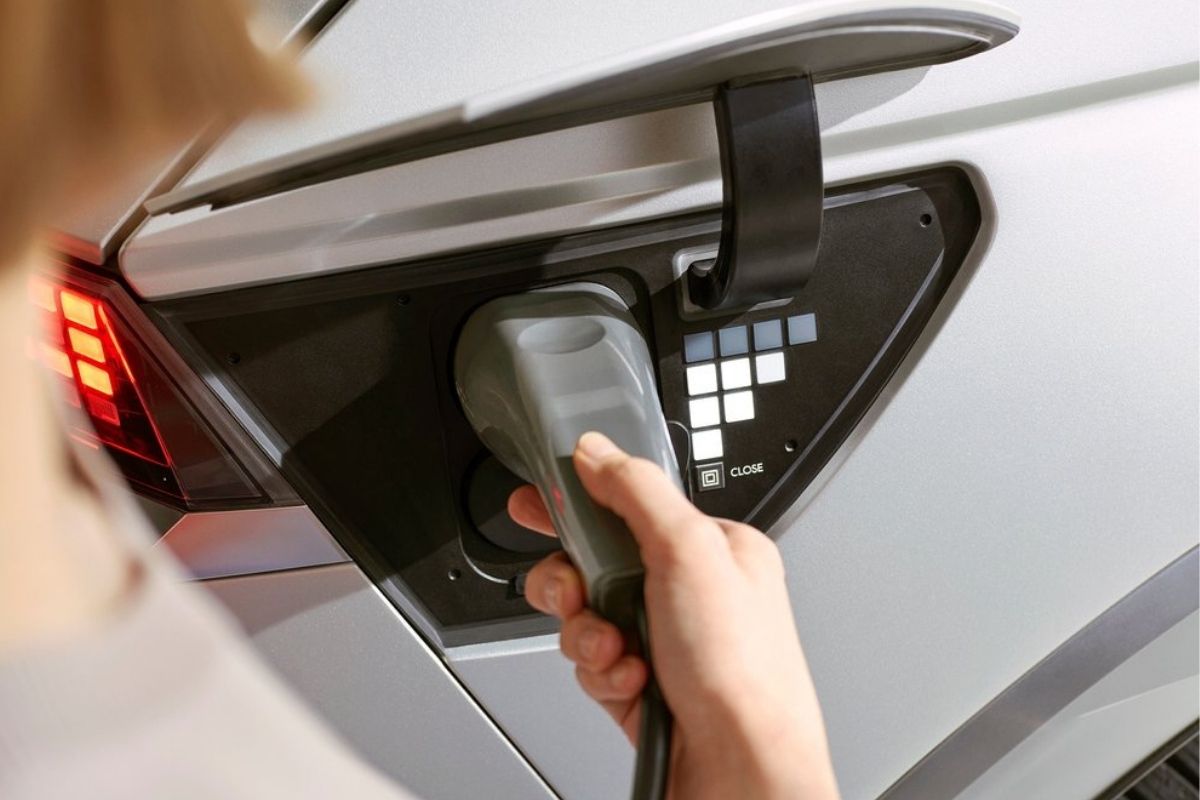 The Ioniq 5 features support for dual-voltage fast charging
Unlike conventional EVs that have the charging port on just one side, the Ioniq 5 offers the port on both sides. It supports both 400- and 800-volt charging, which Hyundai calls a world-first. From a flat zero, the Ioniq 5 can achieve up to 80 percent charge in as little as 18 minutes.
This EV is also capable of giving back via a two-way 'vehicle-to-load' charging feature that can supply up to 3.6kW of electricity, enabling users to power external equipment such as electric bicycles and camping equipment – even when the Ioniq 5 is turned off.
Pricing
There's no definite pricing information yet, but the 2021 Hyundai Ioniq 5 is estimated to retail at $45,000 (Php 2,193,187.50). A high-spec 'Project 45' edition will be available in the U.K. at £45,000 (Php 3,101,278.84) The model is expected to start hitting showrooms by the middle of 2021.
Get the latest auto-updates that will electrify you at Philkotse.com.

Know more about Hyundai

In the local market, Hyundai Motor Philippines Inc., under the leadership of Lee Dong-Wook now sells Hyundai models locally as of 2022.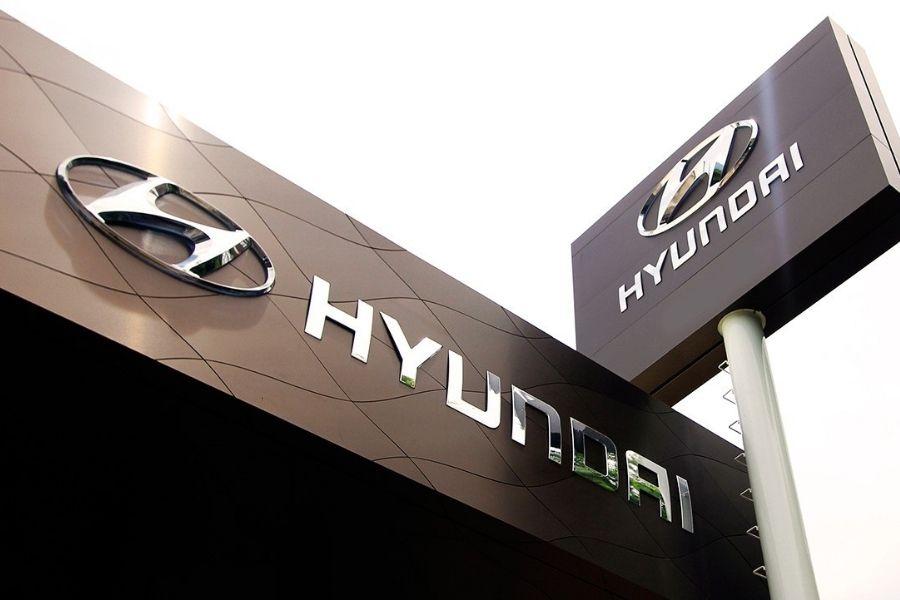 The brand's lineup consists of the new crossovers which includes the Tucson, Santa Fe, and Creta. Under the MPV category, the Korean marque then has the new Staria model. The most affordable model in the local Hyundai lineup is the Creta's GL variant, which is priced at Php 998,000. The most expensive meanwhile is the Santa Fe, which retails at Php 2,420,000.
Of note, Philkotse makes sure to update its Hyundai car price list as needed. It also provides an up-to-date list of car promos for the said brand, as well as a list of Hyundai dealerships around the country.

Joseph Paolo Estabillo
Author