Europe-spec Honda CR-V 2018 has already launched its sale with 1.5L VTEC turbo inline-four engine.
Not long after its first revelation in Geneva Motor Show, the Europe-spec Honda CR-V 2018 are now available for this market in the form of a 1.5L VTEC turbo inline-four engine running on petrol. Either paired with a 6-speed MT or CVT, this powertrain can reach up to 173 PS and 193 PS respectively with maximum of 220 and 243 Nm.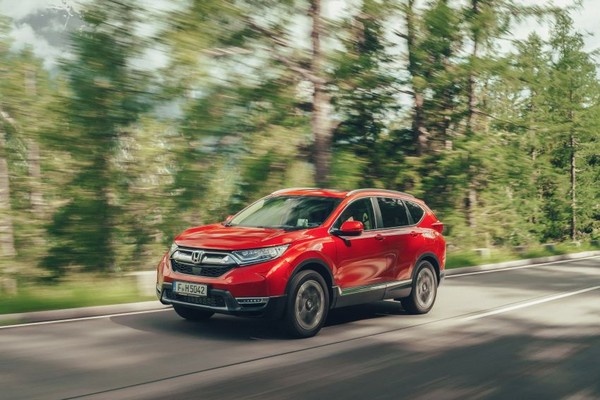 Honda CR-V 2018 for Europe can accelerate from 0 to 100kmh in exactly 10 seconds.
Regarding its safety features, typical package involves collision preventing systems, lane keeping assistance as well as adaptive cruise control.
In the near future, Honda's i-MMD (Intelligent Multi-Mode Drive) will also be introduced to variants of CR-V for European market. Accordingly, these units will use 2 electric motors couple with 2L i-VTEC Atkinson-cycle engine.
Back to Philippines market, available Honda CR-V 2018 versions are priced from P1,648,000 up to P2,086,000 (find updated Honda Philippines price list).
Honda CR-V 2018 price in the Philippines

| Model | 2017 SRP | 2018 SRP | Difference |
| --- | --- | --- | --- |
| Honda CR-V 1.6 SX Diesel 9AT AWD | P2,049,000 | P2,125,000 | P76,000 |
| Honda CR-V 1.6 S Diesel 9AT | P1,759,000 | P1,858,000 | P99,000 |
| Honda CR-V 1.6 V Diesel 9AT | P1,569,000 | P1,688,000 | P119,000 |
| Honda CR-V 2.0 S CVT | P1,539,000 | P1,658,000 | P119,000 |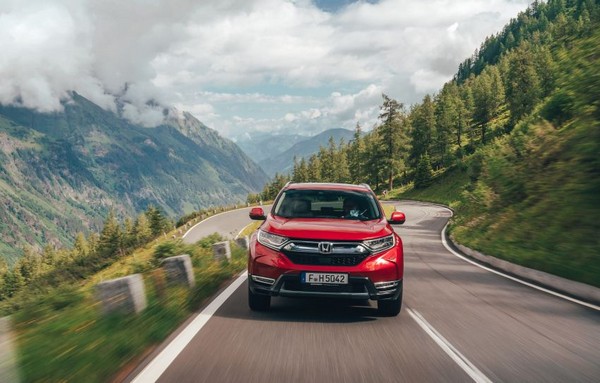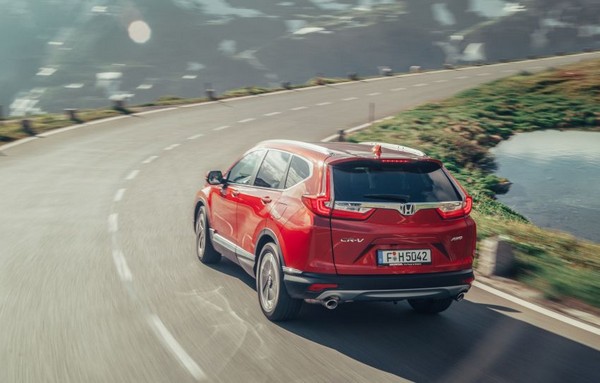 Euro-spec Honda CR-V 2018 in its promo series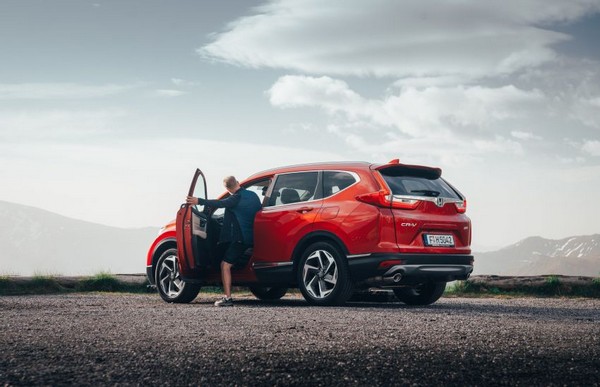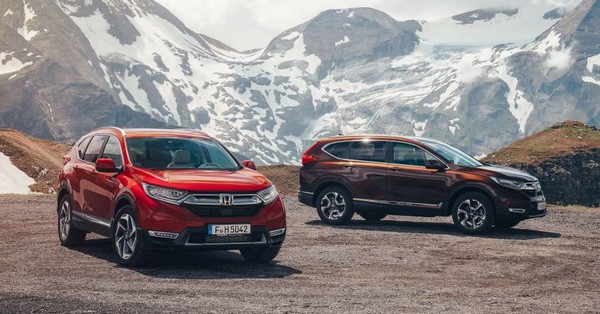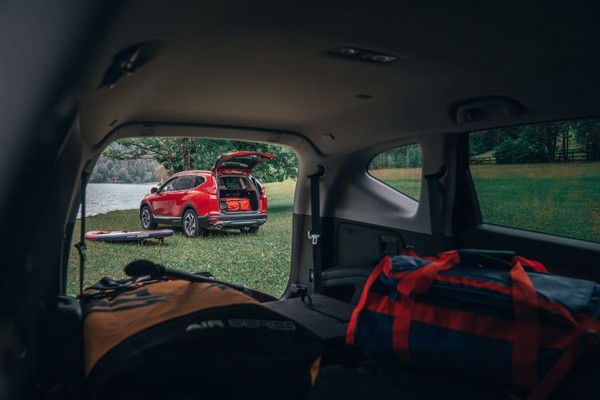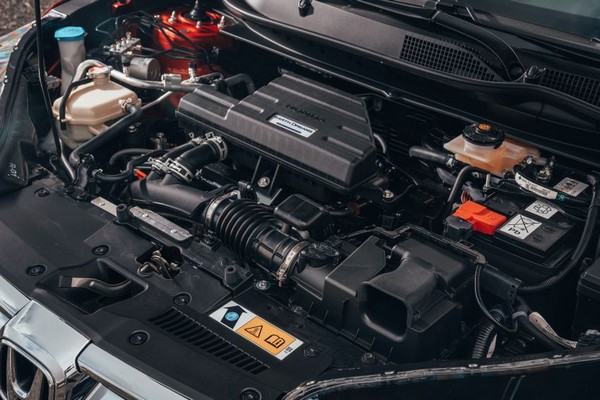 More photos of Honda CR-V 2018 for European market
>>> Check out for latest car updates on Phikotse.com here!

Know more about Honda CR-V 2023

The 2024 Honda CR-V is a midsize crossover SUV. For the Philippine market, it has three variants: the V Turbo CVT, VX Turbo CVT, and the RS e:HEV (hybrid) e-CVT.
The latest version of this Honda model has two different engine options. For the top-spec hybrid trim, it uses a 2.0-liter gasoline four-banger paired with a dual motor and lithium-ion battery. The combustion component alone produces up to 145 horsepower and 183 Nm of torque. The electric-powered component meanwhile, can churn out 181 horsepower and 335 Nm of torque.
Aboard the V and VX trims meanwhile is a 1.5-liter inline-4 engine that can churn out 187 horsepower and 240 Nm of torque.
Only the VX gets all-wheel-drive, while the rest are front-wheel-drive. All trims then use a continuously variable transmission (CVT), but the one on the hybrid trim is an electronic CVT (e-CVT).
In terms of dimensions, the all-new CR-V is 4,691mm long, 1,866mm wide, and 1,681mm (1,691mm for VX) in height. Both the hybrid and the V's wheelbase then spans 2,701mm (2,700mm for VX).
Locally, the Honda CR-V competes against the likes of the Mazda CX-9, Cherry Tiggo 8 Pro, Kia Sorento, Hyundai Santa Fe, Peugeot 5008, etc.