Land yachts are back, but this time, electrified.  
The 2023 Cadillac Celestiq has officially moved on from just being a show car to a full-blown production model. That said, it won't be sold until late next year. However, the American car brand did release the specs of this plush flagship electric full-size luxury car. So without further ado, let's check out what it's offering.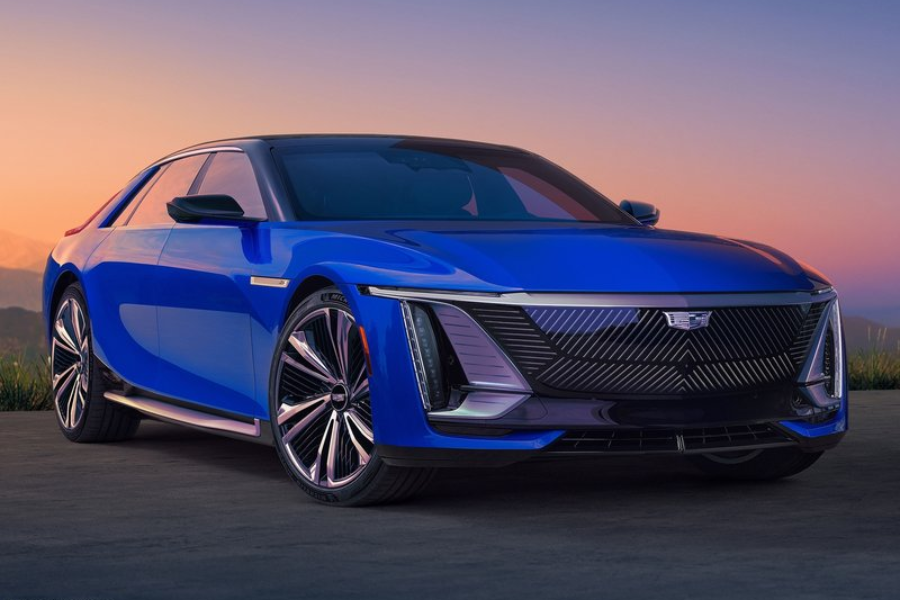 The Cadillac Celestiq full-size liftback luxury EV
Exterior 
Being a flagship luxury car, the Celestiq assumes a large size that will pit it against the likes of Mercedes-Benz S-Class, or the upcoming Rolls Royce Spectre EV. This makes it a certified land yacht. It isn't a sedan though, as its rear end comes in a liftback style. More on this later. 
At the front of the Celestiq is a front fascia that's full of sharp corners and lines. An expansive "grille" is closed off and decorated with an eye-catching pattern. The main headlamps are then tucked away towards the sides, while a vent is present on the lower section of the front bumper.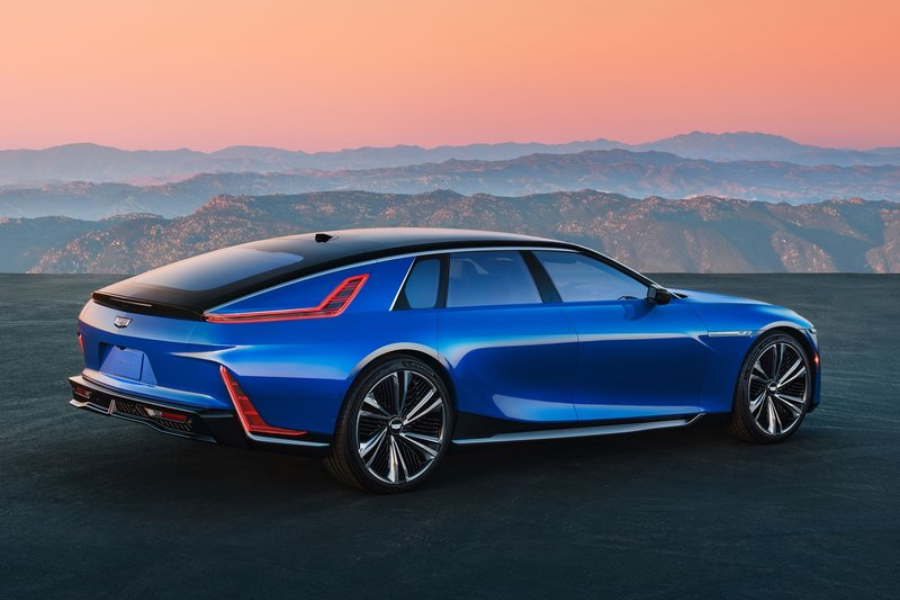 This angle emphasizes the Celestiq's length
Speaking of headlamps, this luxury vehicle features what Cadillac has dubbed as the Digital Micro-Mirror Device. It features 1.3 million pixels per lamp. 
Carbon fiber is then used on the profile of the Celestiq, with some bits on its side mirrors and side skirts. It is also from the side of this ride where one sees just how long this uniquely-shaped car is. Cadillac, though, is yet to release official dimensions, but its generous length is apparent. 
As mentioned above, its rear gets a liftback design, which somehow adds to the visual length of this car. The said portion gets four L-shaped LED lighting elements for both its lower and upper areas.  
The shape of the rear also tapers off and is decorated with a black-colored rear bumper. The black roof also slopes downwards on this portion of the vehicle.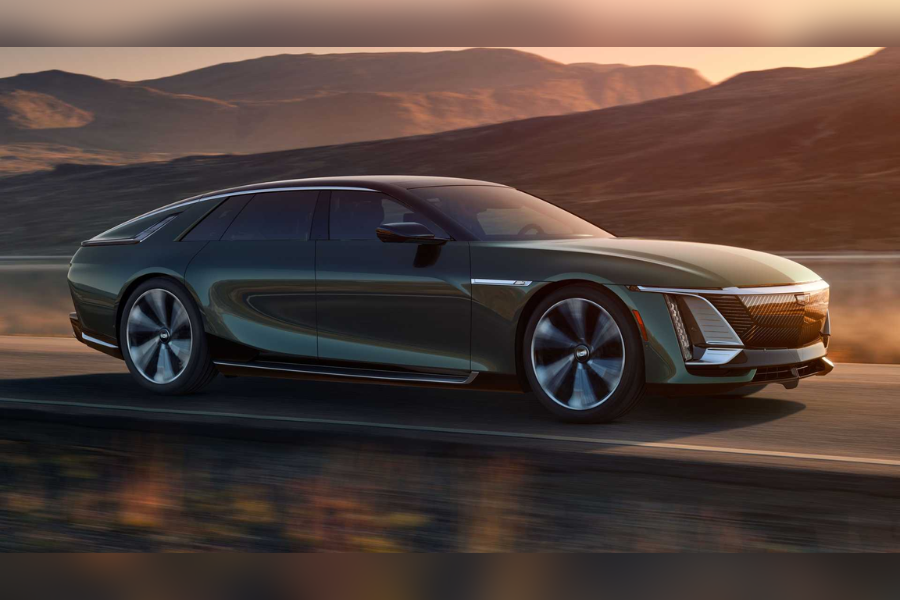 A Cadillac-made land yacht EV seems fitting
Up top, this Cadillac comes with a Suspended Particle Device Technology roof which is able to provide acoustic and thermal buffering. It can also transition from being transparent to opaque in just 1 to 5 seconds, and it is also able to stave off ultraviolet light.  
Completing the look of the Cadillac Celestiq is a set of 23-inch forged aluminum wheels wrapped in Michelin Pilot Sport EV tires that have a self-sealing ability in case of punctures. 
Interior 
Most of the interior surfaces inside this Cadillac are topped off with metal elements. Almost all of them feature hand-polished finishes, while some are anodized. What soft-touch surfaces are present, including the seats, are then wrapped in leather.  
For the front cabin, the Celestiq gets a two-spoke steering wheel, and a metal-and-glass knob for the central screens which we'll talk about later.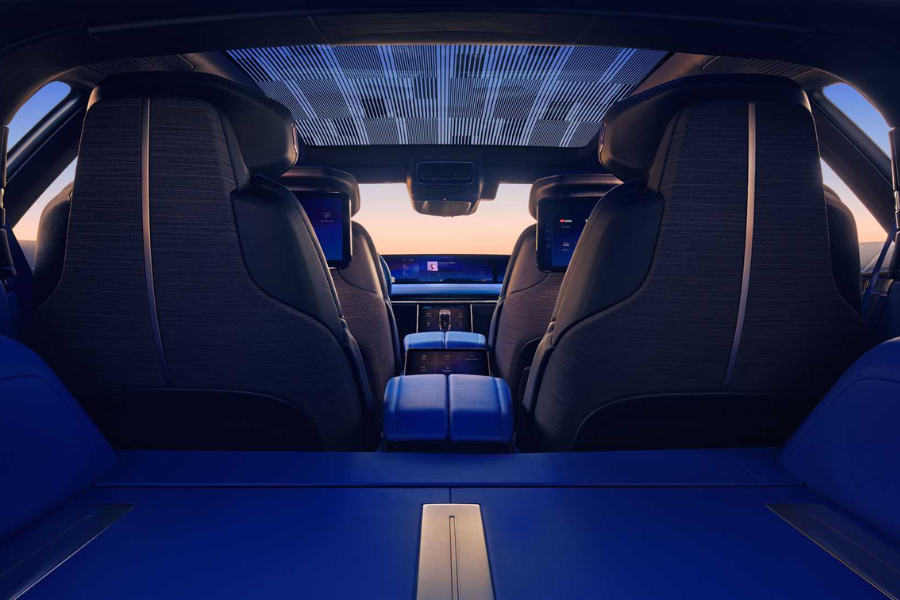 A view of the Celestiq's interior from the trunk
There is seating for up to four inside the Celestiq, and the rear row is provided with individual 12.6-inch display screens for each passenger. Apart from entertainment, these screens serve as the control panels for opening and closing the car's doors, the car's thermostat, and for adjusting the rear electronically adjustable seat. 
Tech and Safety 
Handling safety for the Cadillac Celestiq is the Ultra Cruise system. In a nutshell, it is a collection of driver assistance technologies that is advanced enough to provide hands-free, semi-autonomous driving. It is also capable of parking itself remotely.  
Updates for the said system will be fed to the Celestiq, and the brand says that this will enable "incremental growth." In the future, the Celestiq and other GM products will be capable of  automatically following speed limits, handling left and right turns, and even reacting to traffic control devices like traffic lights.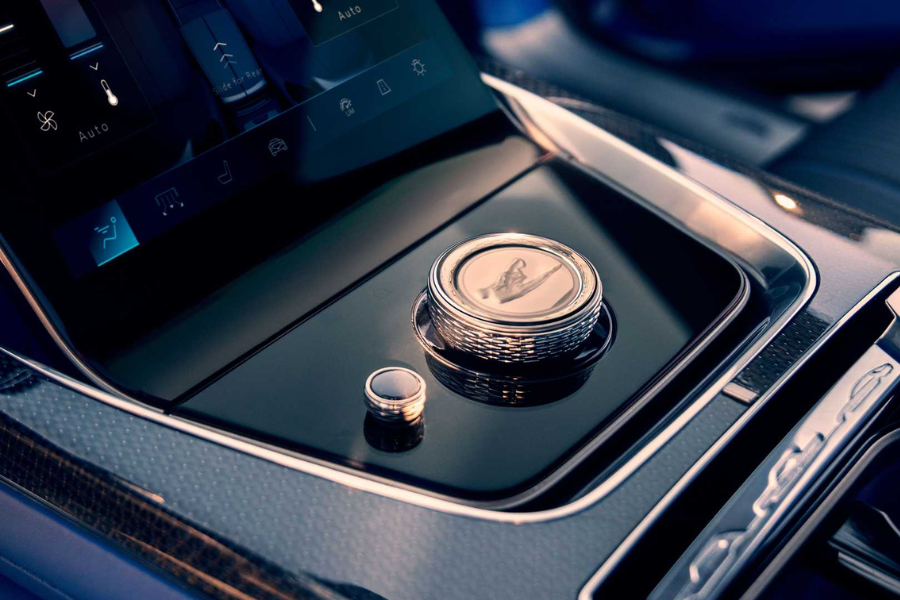 Even the knobs on this luxury EV looks fancy
Another notable tech feature inside the Celestiq is a massive 55-inch diagonal HD display spanning the entire width of the dashboard. It consists of a single continuous pane of glass, with the driver's portion of the said screen comparable to an 8K display.  
Apart from providing a sharp display, this massive head unit is also capable of connecting to the internet, apart from offering smartphone linking.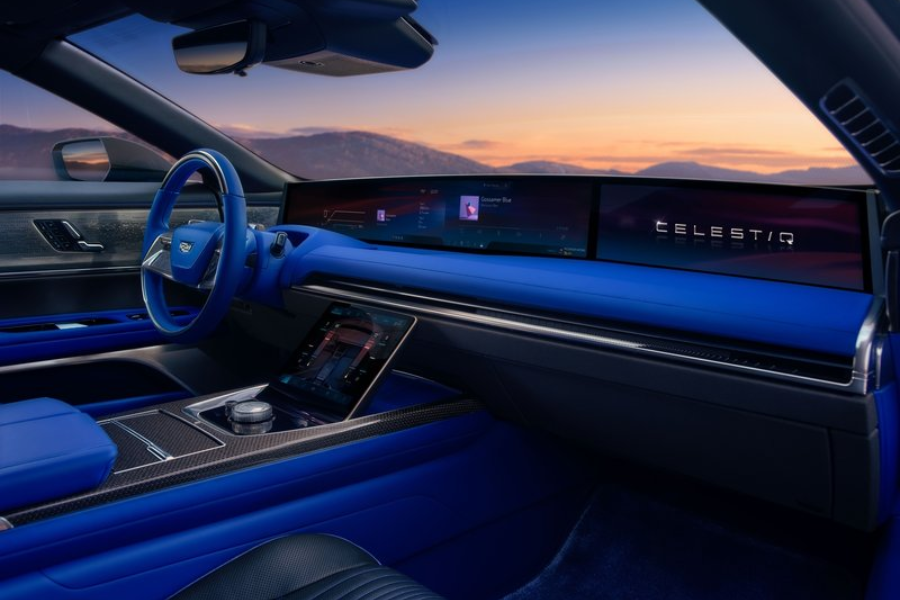 According to Cadillac, no two Celestiqs will look the same
Connected to the said screen are a total of 38 speakers from AKG Studio. But besides feeding 3D surround sound into the cabin, these also handle vehicle noise compensation, which further eliminates unwanted sounds coming from the outside world. There are also four speakers outside the car, which simulate a typical "car sound" as you drive.  
Engine & Performance 
Powering the Cadillac Celestiq full-size liftback EV is a pair of electric motors. The combined output for these motors comes up to 600 horsepower and 868Nm of torque. According to Cadillac, this enables the Celestiq to go from 0-100 km/h in just 3.8 seconds.  
Besides being quick for its size, this luxury EV also features a projected range of 483 kilometers. This is thanks to a 111-kilowatt-hour battery equipped with 200-kW DC fast charging. In just 10 minutes of being plugged in, it can get an estimated 125 kilometers of range.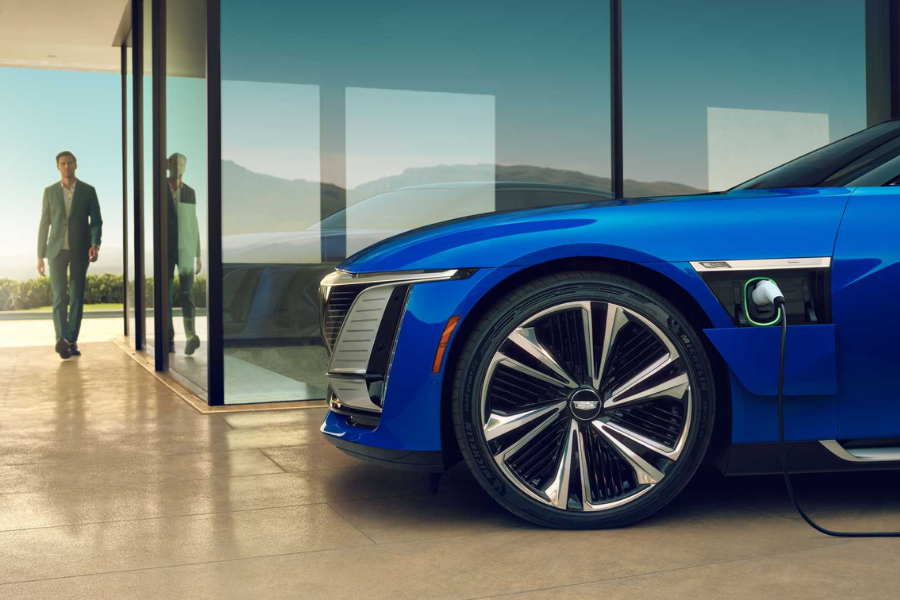 The Celestiq comes with 200-kW DC fast charging
Supporting the ride of this large EV is a multi-link suspension system. Further enhancing ride quality is Cadillac's Active Roll Control Stabilizer, as well as the latest version of the Magnetic Ride Control system. The Celestiq is also equipped with rear-wheel steering for better maneuverability.  
For those curious, the Cadillac Celestiq will come with a starting price of $300,000, or around Php 17.6 million in current exchange rates. Sounds stiff, but do note that this price also accounts for a truly bespoke experience for buyers.  
For that matter, each Celestiq unit will be built to the exact specifications of a buyer. This means that no two Celestiqs will be the same.  
Catch more car news and the latest car industry updates here on Philkotse.  


Cesar G.B. Miguel
Author