The 2022 Aston Martin Vanquish is a soon-to-be-released unit that is worth looking at. Here's a quick overview for you.
Aston Martin Vanquish 2022: Is it coming to town?
When it comes to luxurious sports cars and grand tourers, Aston Martin is one of the most popular brands in the world. They are known for deriving the names of their vehicles from Norse Mythology characters. Some of their most popular and award-winning vehicles are the Ulster, the DBR1, and the James Bond movie popularized model, the DB5.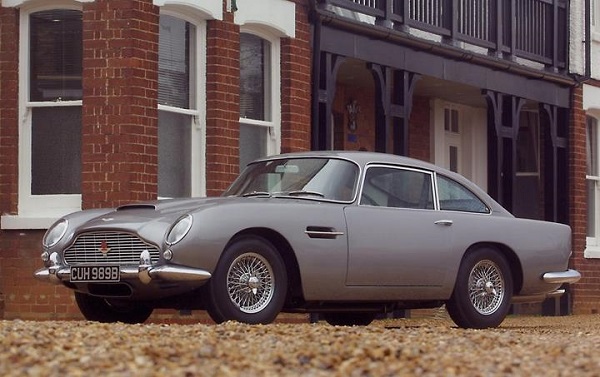 A Look at the DB5: Dubbed as The Most Famous Car in the World
>>> FYI: A list of 8 iconic James Bond cars
With more than a century in the business, Aston Martin continues to produce innovative, reliable, and stylish vehicles for their customers. In fact, during the Geneva Auto Show, the British manufacturer launched a vision concept vehicle that borrowed its name from one of their 2019 vehicle models. The 2022 Aston Martin Vanquish is a mid-engined supercar with a manual transmission.
Although the full design and make-up of the vehicle aren't final yet, let this Philkotse.com post tell you what you can expect from this up and coming model.
Aston Martin Vanquish 2022: What are the features
The new Vanquish is designed to be smoothly driven on city roads without compromising its race-track capabilities, so it would perform well when chasing lap times.
The body of the 2022 Vanquish is made of bonded aluminum instead of the typical carbon fiber material. This way, vehicle entry, and exit would be comfortable and easy, especially because of its low and narrow doorway.
The Aston Martin 2022 model has a curved roofline, narrow greenhouse, and wide fenders, giving it an impressive look and style! To add more, the nose is wide, low, and has a clamshell hood design, plus the slim LED taillights and quality exhausts poking from the car's rear fascia.
>>> Click here to find the best deals of Aston Martin Vanish for sale in the Philippines.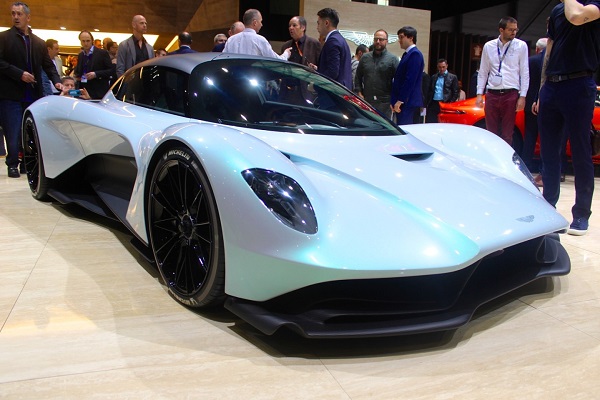 Aston Martin Vanquish 2022 Concept Model during the Geneva Auto Show [Image source: newatlas.com]
Engine-wise, the Vanquish will have an in-house built 3.0L six-cylinder which is electrified and turbo-charged. This gives it more torque and overall power that the Vantage, as well as closely match the Lamborghini Huracan, McLaren 720 S, and Ferrari F8 Tributo, which have an expected power of 568lb-ft and 700HP. Additionally, having a mid-engine layout, you should expect that the car will have great weight distribution numbers.
As per gear-shifting, though not yet confirmed, the Vanquish is believed to sport a similar seven-speed, Graziano-made manual transmission as the Vantage AMR. It has a dogging design, allows full-throttle upshifts, and can match automatic downshift revs.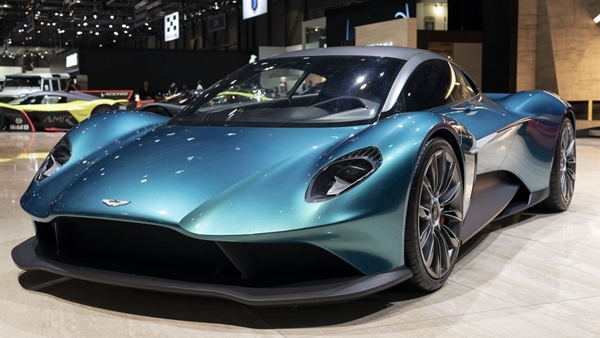 It has a dogging design, allows full-throttle upshifts, and can match automatic downshift revs
Lastly, according to Aston Martin, the 2020 Vanquish will come in three variants, including the standard design which we just discussed, the drop-top or convertible Volante and the high-performing AMR. The last two versions' design and make will soon be launched.
>>> Check out: Aston Martin Vanquish Zagato Speedster and Shooting Brake finally revealed.
Aston Martin Vanquish 2022: Expected price
As of writing, the manufacturer announced that the price of the 2020 Vanquish will be priced at around $450,000 or around 22.5M pesos. It might sound too much, but for a race car driver and collector, the expected features and performance of the vehicle will be worth its price or more.
Final Words
Cars have long been helping us reach places more comfortably and conveniently for years, and luxury cars are no different. The 2022 Aston Martin Vanquish is a costly but full-packed and comfortable unit that is not just about luxury and racetrack driving, but also one that you can rely on during your travels.
For more automotive updates, please keep visiting our Car news section.


Charisse Kim
Author