Here are the reasons why Hyundai Accent 2019 is worth the wait.
The new Hyundai Accent made its first introductory appearance in 2017 however, that specific model hasn't even arrived in the Philippines yet. When the Hyundai Asia-Pacific was interviewed, they said that we have to wait for their version of their new subcompact sedan.
In the interview, Sivitha Nakula the Hyundai Asia-Pacific non-technical trainer told us that there is still no advisory if other ASEAN markets will receive the newest model yet. Well, it looks like we won't have to wait for any longer after all. This is since the Hyundai Accent 2019 has made its way to the ASEAN markets.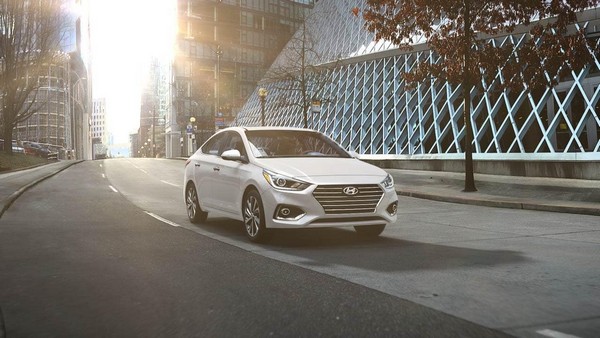 Hyundai Accent 2019 is currently being showcased at the 2018 Kuala Lumpur International Motor Show
For now, it is currently being showcased at the 2018 Kuala Lumpur International Motor Show. This is the first ever appearance of the next-generation Accent in the ASEAN region. According to the latest car news, this model release was a preview, but it is still a reveal to the region regardless. It was planned to be released in Thailand in the coming week, if that happens it won't be long before it reaches the Philippine market.
So for now, here are  the features and alterations that you can expect from the new Accent:
1. Hyundai Accent 2019 Exterior Design
The car seen in Kuala Lumpur is fitted with halogen projector headlamps.
It also has glossy embellishments on the part that houses the fog light.
The model is also finished with 16-inch alloy wheels.
2019 Hyundai Accent: Review
2. Hyundai Accent 2019's Cabin Interior
The car is built with a push-start button.
It has a touchscreen entertainment unit as well as leather upholstery.
It's also installed with safety equipment like reverse sensors and a rearview camera. It has 6 airbags and stability control setting.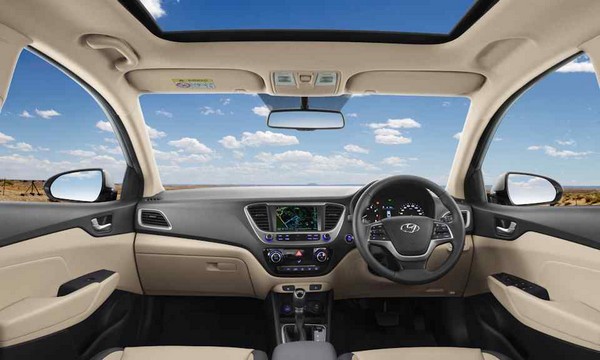 The new Accent 2019 has a touchscreen entertainment unit as well as leather upholstery
3. Hyundai Accent 2019 Under The Hood
This model's engine has a 1.4-liter capacity that can make 132 Nm of Torque and 100 PS.
It also does not use a continuously variable transmission or CVT, it is instead paired with a six-speed automatic transmission.
Until now, there is no word on the official arrival date and price of new 2019 Hyundai Accent in the Philippines. Stay tuned and catch up with the latest news. Before that, let's check out Hyundai Philippines price list to explore more affordable cars and have the right choice for your next-purchased car.

Know more about Hyundai Accent 2022

The Hyundai Accent is the Korean marque's entry to the competitive subcompact sedan category. It is available in six variants and the Hyundai Accent 2022 Philippines price that ranges from Php 790,000 to Php 1,038,000. Hyundai Asia Resources, Inc. (HARI) offers this model with two engine options consisting of gasoline and diesel mills. Lower-end variants use a 1.4-liter Kappa MPI Dual CVVT gasoline engine that makes 99 hp and 132 Nm of torque, while higher-end variants are equipped with a 1.6-liter CRDi turbodiesel engine that delivers 126 hp and 260 Nm of torque. As for the transmission, the engines can be connected to either a 6-speed manual or a 6-speed automatic gearbox.
Moving to the dimensions, the Accent spans 4,440 mm in length, 1,729 mm in width, and 1,460 mm in height, with a wheelbase rated at 2,600 mm. In the Philippines, this Korean sedan is competing against the likes of the Toyota Vios, Honda City, and Nissan Almera.

Hanna Sanchez
Author