Few other vehicles straddle the line between business and leisure.
As a country that has fallen head over heels with the automobile, the Philippines has a wide range of vehicle styles to match consumer tastes. Sedans and hatchbacks are for those whose commutes are confined to the city. Multi-purpose vehicles (MPVs) and vans cater to folks who want to bring more passengers. Crossovers combine car-like handling with an adventurous streak, while truck-based sport utility vehicles (SUVs) are ideal for the trails.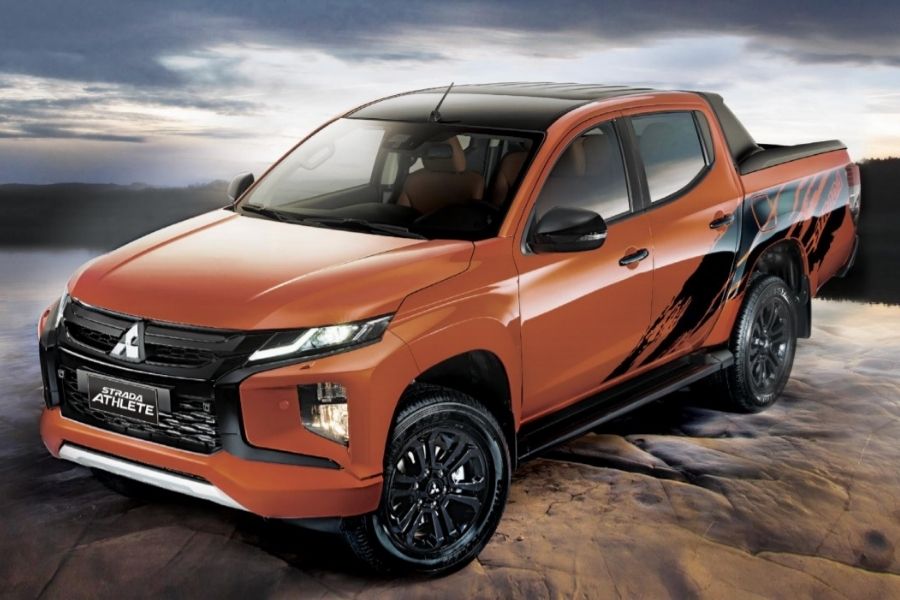 The local pickup segment is benefitting from customers eager for versatile vehicles
But few vehicles trump the pickup in terms of adaptability for a range of purposes. Some might say that Filipinos are quite the demanding lot, placing a boatload of expectations on what is essentially a four-wheeled chunk of metal. For proud owners of these rigs, however, a means of transport that isn't limited to a single role enables them to get their money's worth.

Time was when pickups were viewed mainly as business machines, more suited to hauling bags of cement and pieces of lumber than dropping off the kids at school. These days, pickups are no longer seen as just tools of the trade, offering creature comforts and onboard technology that's on par with more passenger-oriented models, apart from looking arguably more stylish.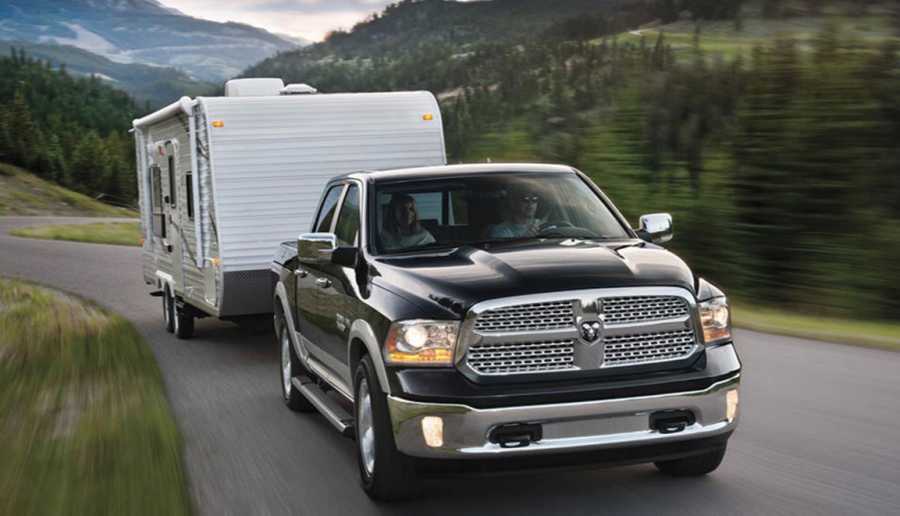 These rigs suit a variety of purposes ranging from work to play
True, we're still largely a sedan market, but the popularity of pickups among Filipinos is undeniable. Most mainstream auto brands here feature a pickup range in their lineup, spanning from entry-level workhorses to range-topping leisure trucks that look good even when caked in mud.
One virtue that pickups demonstrate is their versatility. You have that generous cargo bed to thank, which also serves as a crumple zone of sorts in the event of a rear collision. Many owners used to attach rear canopies on their pickups to simulate the SUV look, which quite frankly missed the point.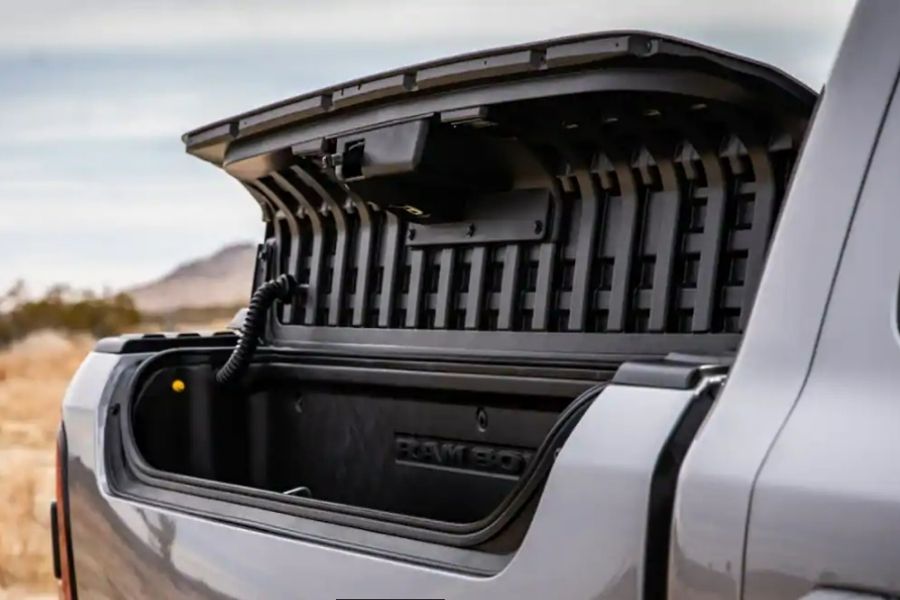 Some models offer secondary compartments that flank the cargo bed
Another is power – loads of it. Built primarily to carry and pull stuff, pickups are endowed with mighty powertrains. The ideal rig is one that's equally at home bringing construction equipment to the job site as it is moving potted greens for the neighborhood plantito or plantita.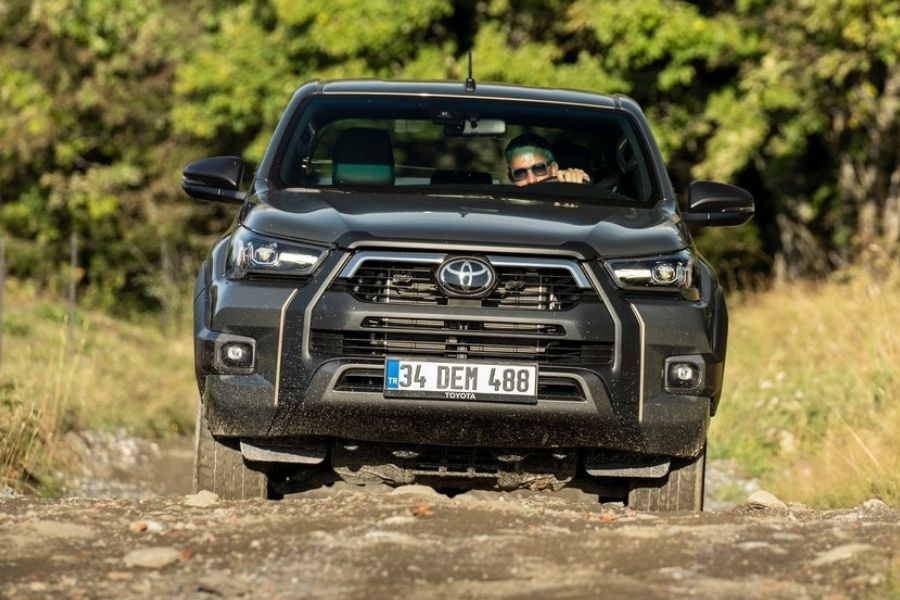 Roads (or the lack of them) are no problem if the pickup is capable enough
A third factor is ruggedness. Pickups sold in the Philippines use a body-on-frame platform, making them robust enough to tackle challenging terrain whether for work or play. Combined with a high ground clearance and four-wheel-drive as well as approach and departure angles, pickups are the go-to vehicles when delivering supplies to remote areas or lugging weekend toys to your favorite hideaway.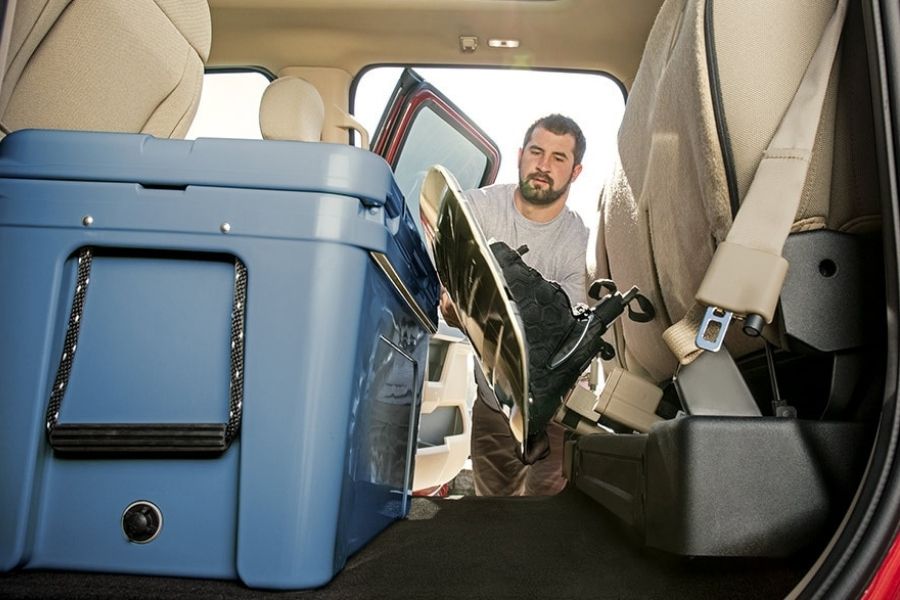 The generous cabin allows for expanded storage options
Then there are the onboard amenities. Pickups by nature are lumbering giants that lack the driving finesse of a typical passenger car, but they do compensate for it by making the ride as comfortable as the design allows for occupants. A generous cabin for five is not unheard of, accompanied by multi-function steering wheels, automatic climate control, and a touchscreen head unit with the latest connectivity options. Some models even offer extra perks such as front massage seats, a reclining second-row bench, noise-cancellation technology, even built-in WiFi that turns a pickup into an office on wheels.
As long as business and leisure define the Filipino's lifestyle, it's safe to say that pickups will still be here for the long haul.
Read up on more automotive stories at Philkotse.com.

Joseph Paolo Estabillo
Author