If you like American styles, Chevrolet Trailblazer 2020 won't let you down with its sporty and attractive outlook.
After being introduced in China and Latin America – the most powerful automobile markets in the world, the brand has a big idea for an "American dream": The U.S version of Chevrolet Trailblazer with a shape of small crossover in 2020.
1. How the Chevrolet Trailblazer 2020 is like?
To approach the U.S-preferred automobile market, the design of the new Chevrolet Trailblazer 2020 is considered to be the mixture between the Equinox and the Trax. Particularly, there is an expansion of the crossover lineup from the new idea of the producers, which is believed to be more unique and attractive.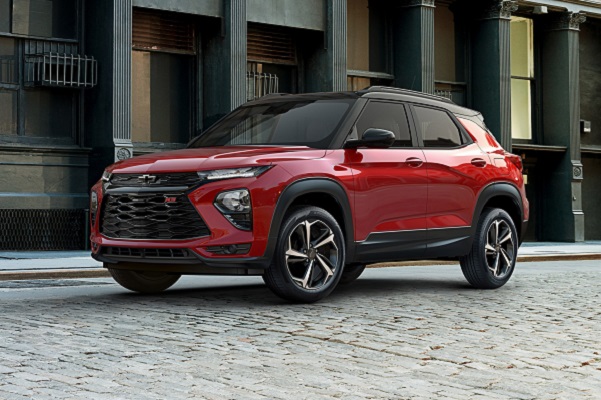 The Chevrolet Trailblazer is your American dream!
Moreover, as the already-shown model in China, this Chevrolet Trailblazer has kept certain features that analogous with the Blazer and Camaro such as the styling cues.
Regarding the upfront, beside the two-tier headlight, it is clear that the grill is designed larger and has a thicker face in addition to the sporty colors and wheels. This has made it become a more appropriate choice for real car-lovers.
How about inner design? You will definitely be subjugated by its smart and modern updates. It has a harmonious combination when red lines contrast perfectly on the black interior.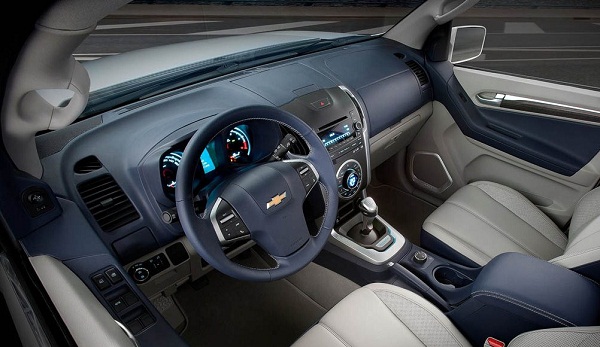 A simple but comfortable dashboard of Chevrolet Trailblazer 2020 
Of course, there is a simple dashboard but still has significant highlights. Next to the dashboard is the touchscreen for information and entertainment. This 2020 product from Chevrolet will give the users enough space to relax and comfortably drive at the same time.
2. Chevrolet Trailblazer 2020 engine & specs: What to expect?
While there are several similarities to the model show in China, it has its distinct features that will satisfy you in an American way. Firstly, if you know them Equinox, you can expect the Trailblazer to offer you the 1.5L or the 2.0L turbo inline-4 engine.
>>> Related: CHEVROLET TRAILBLAZER 2010 FOR SALE
NEW 2020 CHEVROLET TRAILBLAZER - GREAT CHEVY SUV EXTERIOR
Secondly, it is expected to have automated braking for emergencies. Not only for brakes, but it also has improvements for lane-keeping assist. The lane-departure warning system is also likely to be advanced significantly.
Ultimately, although there is little official information about the 2020 U.S version of this Trailblazer, people are still believing that the manufacturers will provide drivers with the rearview camera mirror and cruise control as the optional bonus.
3. Chevrolet Trailblazer 2020: The crossover or the SUV?
With the basic description above, we have gained certain understandings about the latest products from Chevrolet. However, to make a proper decision, we advise drivers to have further information about this new car as it will hopefully come out in 2020.
So stay tuned and catch up with the latest car news in the auto industry on Philkotse.com!