The toll holiday on the Valenzuela portion of NLEX comes to an end.
Valenzuela City and the North Luzon Expressway (NLEX) Corporation have come to terms over issues with the latter's radio frequency identification (RFID) system, one week after a toll holiday was imposed.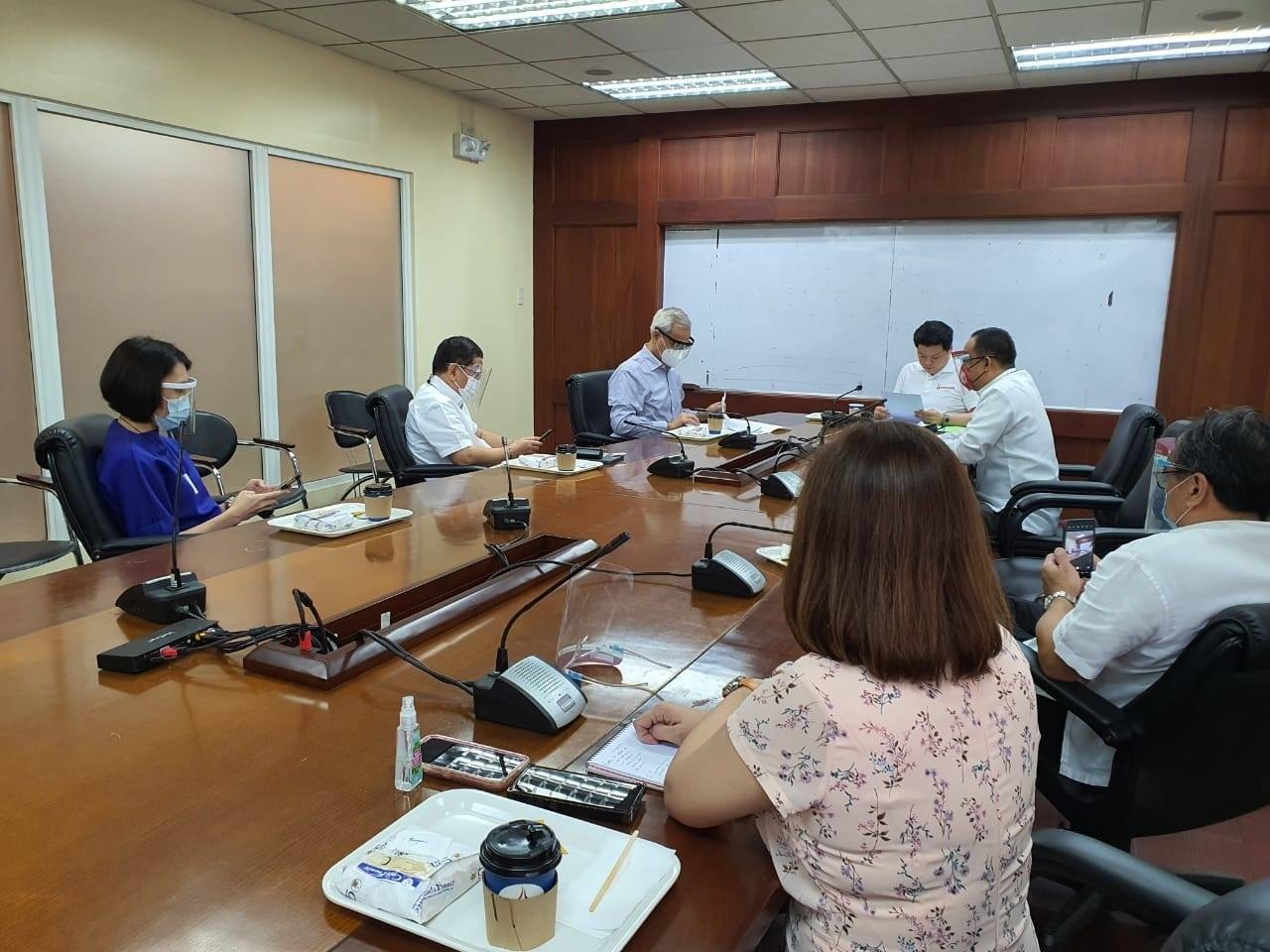 Valenzuela City officials and NLEX representatives discuss traffic management at the toll gates (Image: REX Gatchalian Facebook page)
Both sides sat down to discuss the terms for the conditional restoration of the toll operator's business permit, which Mayor Rex Gatchalian suspended on December 7 over complaints of heavy traffic at the city's toll gates. The company is now allowed to resume toll collection beginning 12:01 p.m. of December 16, 2020.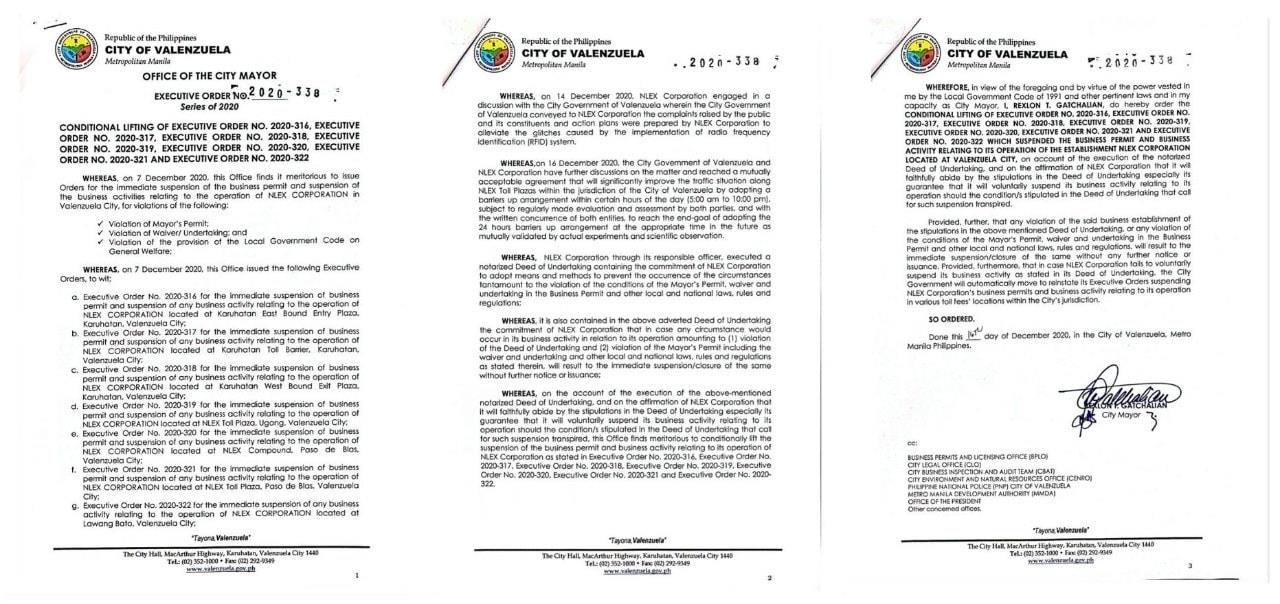 The city has lifted the suspension of NLEX's business permit, with certain conditions (Image: REX Gatchalian Facebook page)
Among the points agreed upon by both Valenzuela City officials and NLEX representatives are:
RFID lane barriers in Valenzuela City toll plazas will be raised from 5 a.m. to 10 p.m. daily, with toll fees collected at those hours
Barriers will be lowered from 10:01 p.m. to 4:59 a.m. in all RFID lanes for safety considerations
Cash lanes will be opened in strategic locations
NLEX Corporation shall upgrade its RFID system and account management not later than January 30, 2021
A technical working group will also be formed, comprising key personnel from both Valenzuela City and NLEX Corporation, which will regularly meet to innovate traffic and account management activities.
The company had earlier relocated its RFID installation and account reloading facilities away from the toll gates to minimize traffic congestion. New RFID toll lanes were also added in the Karuhatan and Mindanao toll plazas for current RFID customers.
>>> Related: Complete list of 24/7 Autosweep, Easytrip RFID installation sites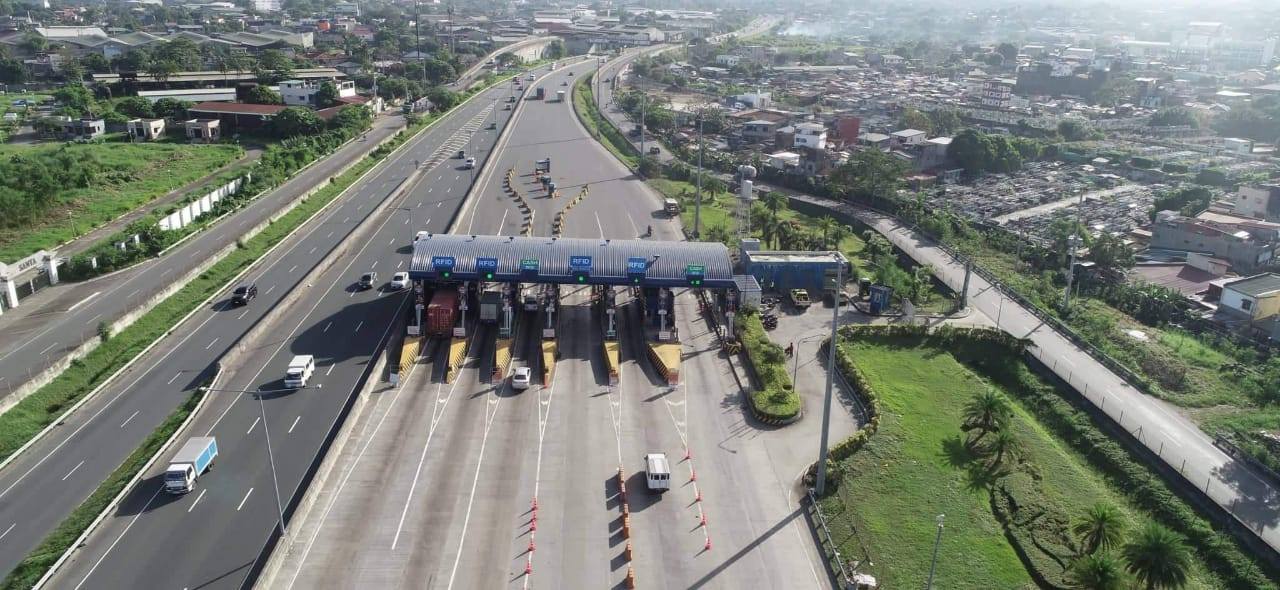 A technical working group will be formed to regularly monitor the traffic situation (Image: REX Gatchalian Facebook page)
Gatchalian says that the suspension order could be imposed again if the toll operator does not abide by the agreed-upon deadline. "Ang bahagi ng agreement namin, by January 30, 2021…kailangan tapos na yung system upgrade nila. Kung hindi, pwede na naman silang ma-suspend ulit."
(Part of our agreement is by January 30, 2021…the system upgrade should be finished. Otherwise, they could be suspended again)
In a statement, NLEX Corporation thanked Gatchalian for allowing them to present solutions on improving local traffic conditions. It has also committed to working closely with the city government in continuously improving traffic flow.
Find more automotive facts and figures at Philkotse.com.

Joseph Paolo Estabillo
Author