Toyota RAV4 2019 previewed ahead of its debut on March 28
The next-gen Toyota RAV4 2019 will make its debut at 2018 New York Auto Show.
Finally, the Toyota RAV4 2019 has been confirmed to make its debut on the 28th of March at this year's New York Auto Show. To get fans even more inquisitive, the Japanese automaker has dropped a shadowy teaser to give us the very first official look at the all-new crossover.
While the teased image cannot tell us much about the upcoming RAV4, it is thought that the 2019 model year will receive a far sleeker profile and a noticeable curved hood at the front fascia. Moreover, the new RAV4 is also expected to get a sportier appearance thanks to an overhanging roof spoiler and a sloped rear window.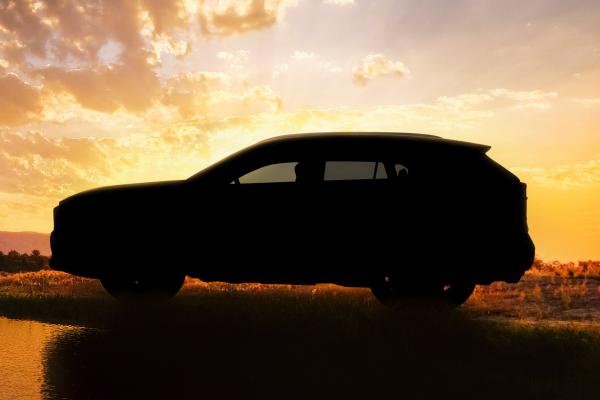 The shadowy teaser image cannot tell us much about the upcoming RAV4
Comparing the RAV4 unveiled in this official teaser to what we have seen when the Toyota RAV4 2019 first spied while testing, there doesn't seem to be much difference. However, that camouflaged RAV4 is quite dissimilar to the current-gen version.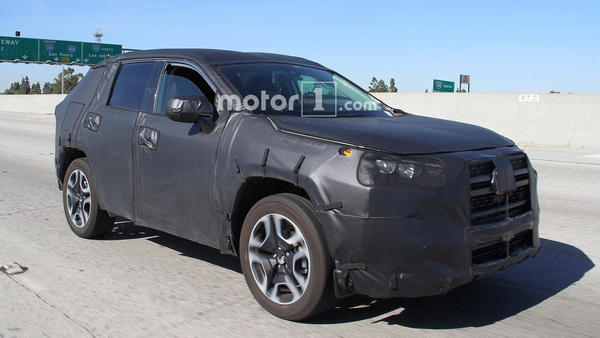 The camouflaged RAV4 spotted looks quite different from the current version
Also, the future look of the next-gen crossover was sketched out by some rendering artists. According to that rendering, the car seems to borrow some styling cues from Subaru and its profile is not really in line with what it appears in the teaser shot.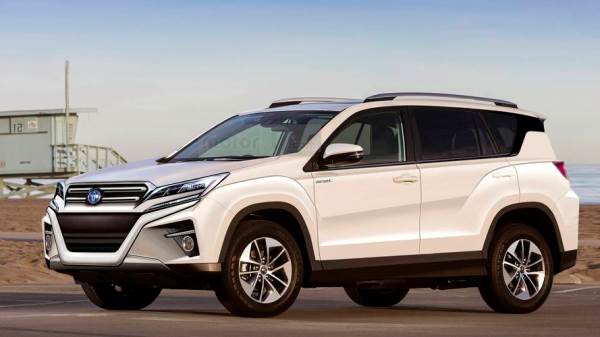 The proposed RAV4 2019 is also dissimilar to what it appears in the teaser shot
>>> Read more: Next-gen Toyota RAV4 2019 looks even bolder in new rendering
Similar to its siblings such as the Toyota C-HR, Camry and Prius, the all-new RAV4 is said to be equipped with Toyota's New Global Architecture (TNGA) modular platform. While it remains unclear about the powertrains to be offered for the car, it is possible that the RAV4 2019 will be carried over with the current naturally aspirated engines. Particularly, the existing RAV4 is powered by a 2.5L inline-four engine capable of delivering 176 hp. It is hoped that the Japanese car brand will focus on improving fuel efficiency for the upcoming vehicle, no matter which engine will be offered.
First launched in 2012 and then revamped in 2015, the RAV4 has been around on the market for almost 6 years. With the Toyota RAV4 2019 set to make its debut later this month in the US, the crossover will officially mark the beginning of its fifth iteration.
In the Philippines, Toyota RAV4 is among top 5 most favorite Toyota cars of Filipino drivers. Due to the new excise tax, the Toyota RAV4 2018 price in the Philippines for all variants has been increased. Please refer to the table below for latest price list of this crossover in the local market:
Toyota Rav4 2018 price in the Philippines (new excise taxes included)

|  Model | 2017 SRP | 2018 SRP | Difference |
| --- | --- | --- | --- |
|  Toyota Rav4 2.5 Active 4x2 AT | P1,295,000 | P1,420,000 | P125,000 |
|  Toyota Rav4 2.5 Active+ 4x2 AT | P1,478,000 | P1,599,000 | P121,000 |
|  Toyota Rav4 2.5 Premium 4x2 AT | P1,900,000 | P1,959,000 | P59,000 |
|  Toyota Rav4 2.5 Premium 4x4 AT | P2,103,000 | P2,134,000 | P31,000 |
|  Toyota Rav4 2.5 Premium 4x4 AT White Pearl | P2,118,000 | P2,149,000 | P31,000 |
|  Toyota Rav4 2.5 Premium 4x2 AT White Pearl | P1,915,000 | P1,974,000 | P59,000 |
|  Toyota Rav4 2.5 Active+ 4x2 AT White Pearl | P1,493,000 | P1,614,000 | P121,000 |
|  Toyota Rav4 2.5 Active 4x2 AT White Pearl | P1,310,000 | P1,435,000 | P125,000 |