This beast of an EV holds a few surprises up its sleeve. 
The electric Cybertruck from Tesla hasn't even hit production yet but it already has quite a list of challengers, from more mainstream brands like Ford's F-150 Lightning and Chevrolet's Silverado EV to emerging ones such as Rivian's R1T and the rumored Fisker Alaska. Now, another rival is throwing its hat in the ring.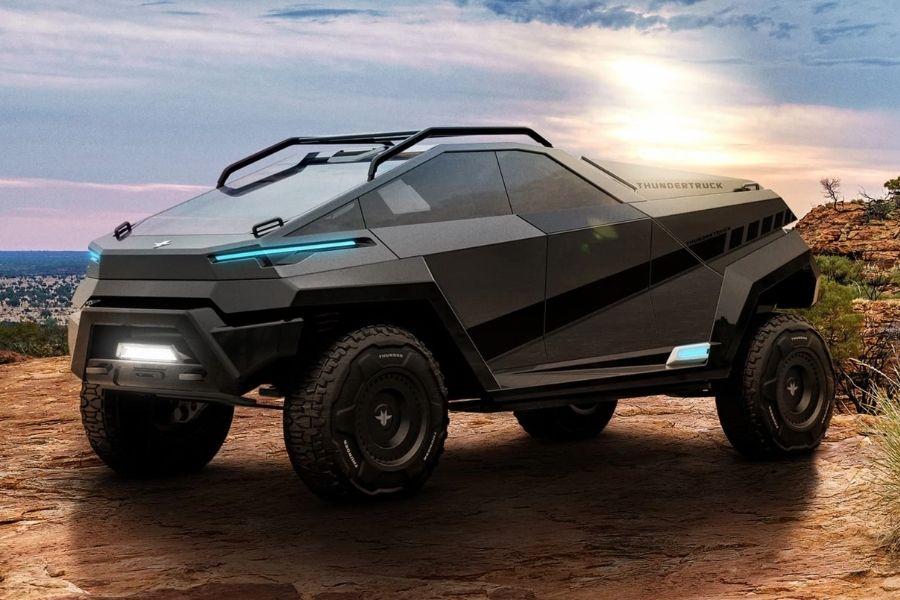 An advertising agency designed this, no kidding
Meet the Thundertruck Concept, and what's surprising is that the company behind this latest contender isn't known for producing cars. Wolfgang L.A. is an independent creative consultancy and agency that produces advertising spots and campaigns. But it touts its newly formed division, Wolfgang IP, as an incubator for novel ideas and products, the first of which is the Thundertruck. 
It may look like the Cybertruck's twin at first glance. But while Tesla's creation looks more like a rough offline edit, the Thundertruck comes across as the rendered version (video editors and motion graphics artists will get the reference). Blue exterior lighting all around the body give it a thoroughly futuristic vibe, aided by razor-sharp edges and angles on a 368mm ground clearance. 
Side steps automatically deploy for ease in ingress and egress, while a spacious cargo bed features extendable loading ramps for motorcycles or all-terrain vehicles. A pull-out storage unit at the side can contain either a mobile kitchen or a refrigerator unit. A camping tent can even be fitted over the main tray.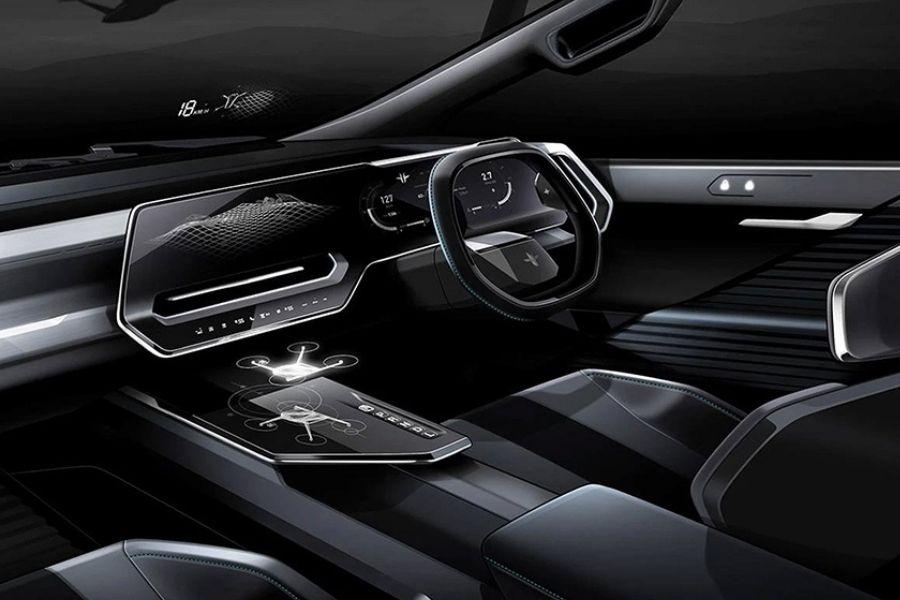 The smooth interior is in contrast to the rugged exterior
Compared to the jagged contours of its exterior, the Thundertruck features sleeker lines in the cabin. The digital screen taking up half the dashboard is divided between the instrument panel and the infotainment unit, accompanied by a 3D holographic information display on the center console. 

The Thundertruck's default electric powertrain is a dual-motor setup running on a 180-kilowatt-hour battery that's good for 800 horsepower, 590 Nm of torque, and 644 kilometers of range with four-wheel-drive. A TT Range Extender slaps on an additional two wheels for 6x6 capability, with the output bumped up to 940 horsepower and 1,632 Nm of torque. A battery capacity upgrade to 300 kilowatt-hours enables it to cover up to 900 kilometers.  
Being in the middle of the wilderness won't be a problem as well, with bat-wing solar awnings concealed inside the Thundertruck's roof-mounted pods. These collapsible solar panels help recharge the EV's battery while stationary, and even serves as auxiliary shade during outdoor activities. A military-spec drone even feeds LIDAR scans of the terrain ahead.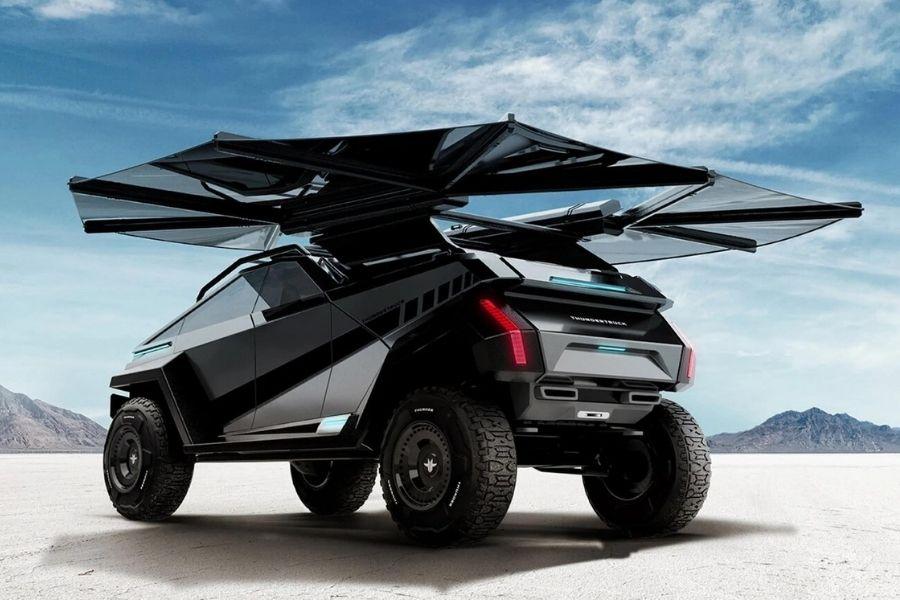 The solar awnings solve the problem of having no charging stations out in the wild
For now, the Thundertruck exists strictly as renders. But with the Tesla Cybertruck all ready for production by next year, we won't be surprised if plans are underway to translate Wolfgang IP's maiden idea into reality.  
Find more electrifying vehicle concepts at Philkotse.com.


Joseph Paolo Estabillo
Author