The production of the Suzulight lasted for around a decade and a half.
It was on March 15, 1920 when Suzuki Loom Manufacturing Company was founded by Michio Suzuki.
Since then, Suzuki has expanded its business from looms to motorcycles, automobiles, outboard motors, and ATVs – always adapting to the trend of the times as well as domestic and global markets.
Development of the Suzulight | Suzuki History
34 years later, Suzuki changed its name to Suzuki Motor Co. Ltd and launched the Suzulight – the first mass-produced mini-vehicle in Japan. The company name was changed again to Suzuki Motor Corporation in 1990 in view of its business expansion and globalization.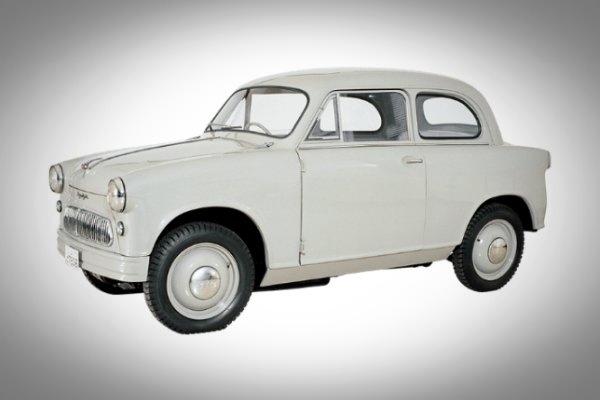 1955 Suzuki Suzulight
Suzulight was Suzuki's first entry into the automotive industry. Records show that the first two Suzuki Suzulights produced were delivered to local Japanese doctors to accumulate their patients efficiently and was referred to as the "People's Car Program" by Japan's Ministry of International Trade and Industry (MITI).
Suzuki introduced the Suzulight SF series in April 1955 – SF stands for "Suzuki Four-wheel car." It is measured at 2,990 mm in length, 1,295 mm in width, 1,400 mm in height, and has a wheelbase that spans 2,000 mm in length.
With all these measurements being said, the Suzuki Suzulight met the Japanese Keijidosha or Kei Car legislation.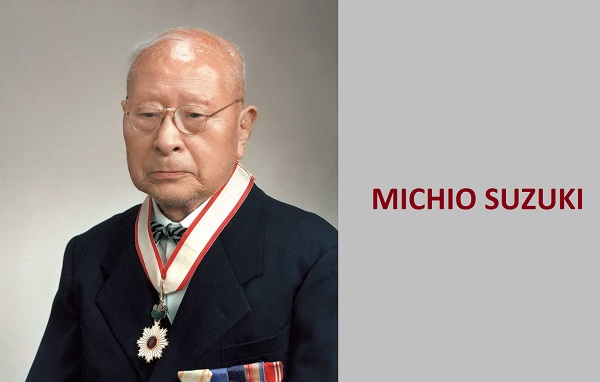 Michio Suzuki, founder of Suzuki Motor Company
>>> Related: The Suzuki Jimny is now 50 years old. So what?
In July 1959, the introduction of the Suzuki Suzulight TL replaced the SF series. It carried a 360 cc 2-cylinder, a two-stroke engine capable of producing 20 horsepower.
Four years later, a new FE engine was used for the Suzulight series. The power output remained the same but it was added with Suzuki's patented "SELMIX" automatic lubrication system that eliminates the need for pre-mixed gasoline – improving convenience, economy, and reliability.
The Suzuki Fronte 800 was introduced in August 1965 and it was the first four-wheel automobile sold under the company's own name. The second automobile Suzuki produced in 1967 under its own name was the LC10 Fronte.
Since then, Suzuki Motor Company retired the name 'Suzulight' so Suzuki no longer has to split its resources into two different brand names.
Here at Philkotse.com, we value your interest in the automotive industry. You can visit our website to find out more.
Know more about Suzuki

<p>Suzuki Philippines offers 12 new models with price starts at ₱489,000 and goes up to ₱1,175,000. Looking for your dream Suzuki vehicle? Interested to know the Suzuki Philippines price list for 2020? Browse through hundreds of quality vehicles here in Philkotse.com. Also, stay updated with the latest news, car reviews, and everything you need to know about your favorite car brands.</p>

Rex Sanchez
Author