First units of the all-new Suzuki Jimny 2018 have been captured inside out.
Before launching officially in Japan, Suzuki Jimny 2018 is already accessed local dealerships. In its home market, this all-new off-roader is offered with two versions: Jimny and Jimny Sierra. The fourth-gen of Suzuki off-roader is sketched to reflect the modern lifestyle with solid look, measuring 3395mm in length while the width and height are 1475 mm and 1715 mm respectively. Conforming to the Kei car format for tax sop, Suzuki Jimny offers a 200mm ground clearance and 2250 mm wheelbase.
On the other hand, Suzuki Jimny Sierra 2018 offered for global market is 3550 mm long, 1645 mm wide and 1730 mm high. Its ground clearance is exactly 210 mm while the wheelbase stays the same as the former version. Both Jimny and Jimny Sierra share similar cabin design as well.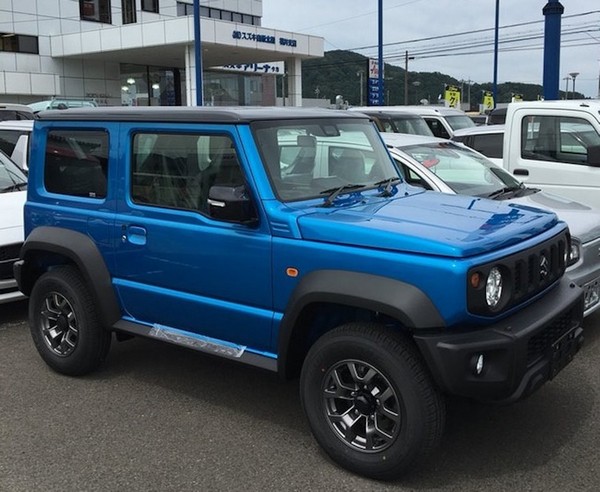 Suzuki Jimny 2018 is spotted arriving in a Japanese dealership ahead of official debut
0.66L inline-three petrol engine, giving total output of 64 PS at 6500 rpm, reaching 103 Nm of torque with 3500 rpm is what you need to know about the Jimny. At the same time, the Jimny 2018 employs 1.5L inline-four petrol engine to produce 102 PS at 6000 rpm, which is the 2018 version of Suzuki Ertiga. This vehicle can also get 130 Nm of torque when reaching 4000 rpm. The last remark is both Jimny and Jimny Sierra use 5-speed and 4-speed transmission for manual and automatic version respectively.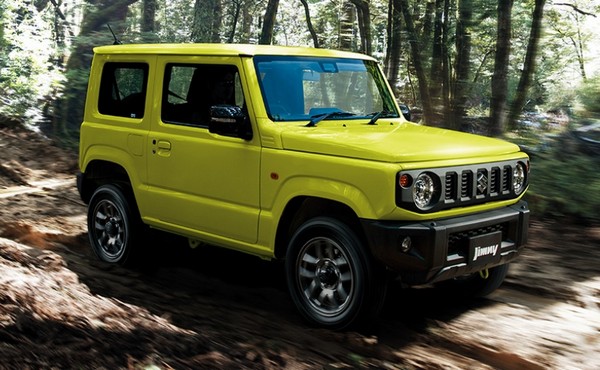 Suzuki Jimny Sierra is also offered for global markets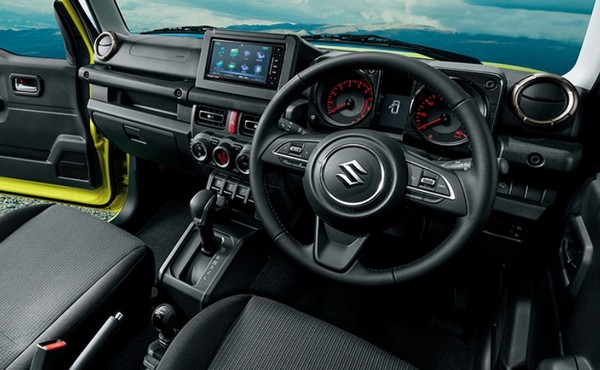 Suzuki Jimny and Jimny Sierra share similar cabin design
Though official specifications have yet been released by the company, it has recently confirmed these variants would apply common ladder frame with 3-link rear suspension. Also, a part-time four-wheel drive system using low-range transfer case gears. The models will soon be launched in Japan while detailed information is set to public within this month.
According to the latest car news, the expected price for Japan-spec Suzuki Jimny 2018 is from around P703,700 PHP to P920,000 while the global Jimny Sierra is priced around P850,000 to P995,600.
More photos from dealerships have revealed the design of these prototypes in advance.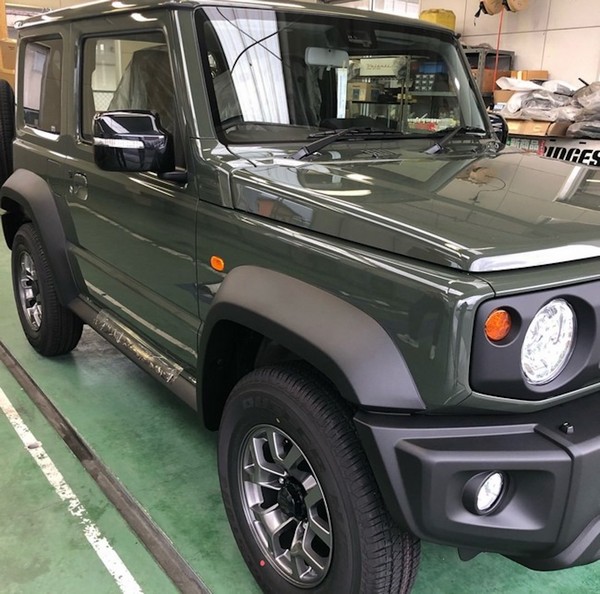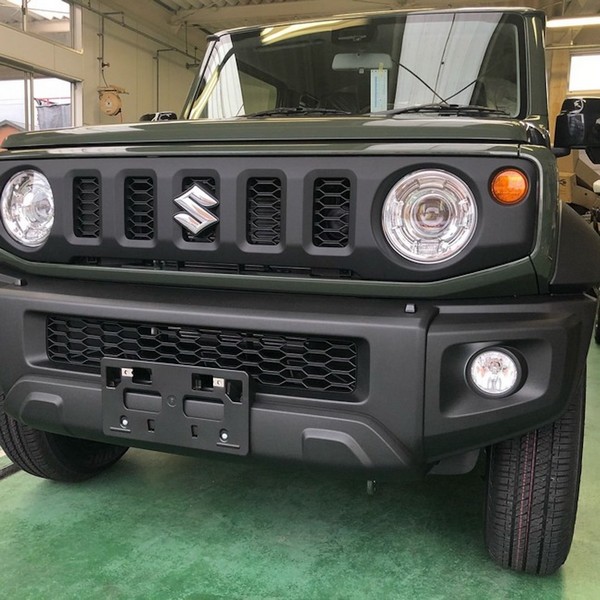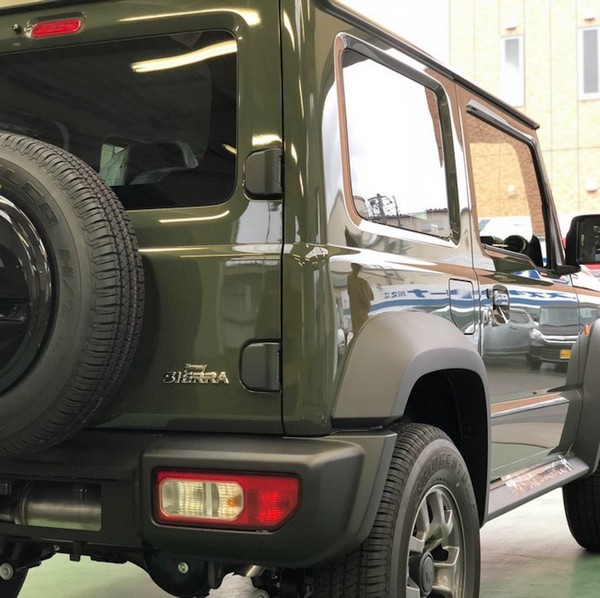 Leaked photos of Suzuki Jimny 2018 from Livedoor Blog
>>> Also check out:
​Image Source: livedoor Blog