The plug-in racer wants to set the Nürburgring ablaze in the near future.
Subaru Tecnica International (STI), Subaru's motorsports division, finally unveiled its all-electric car concept called the STI E-RA at the 2022 Tokyo Auto Salon. Right off the bat, the Japanese marque pointed out that the concept car will be used to develop new motorsports technologies for the carbon-neutral era under the STI E-RA Challenge Project.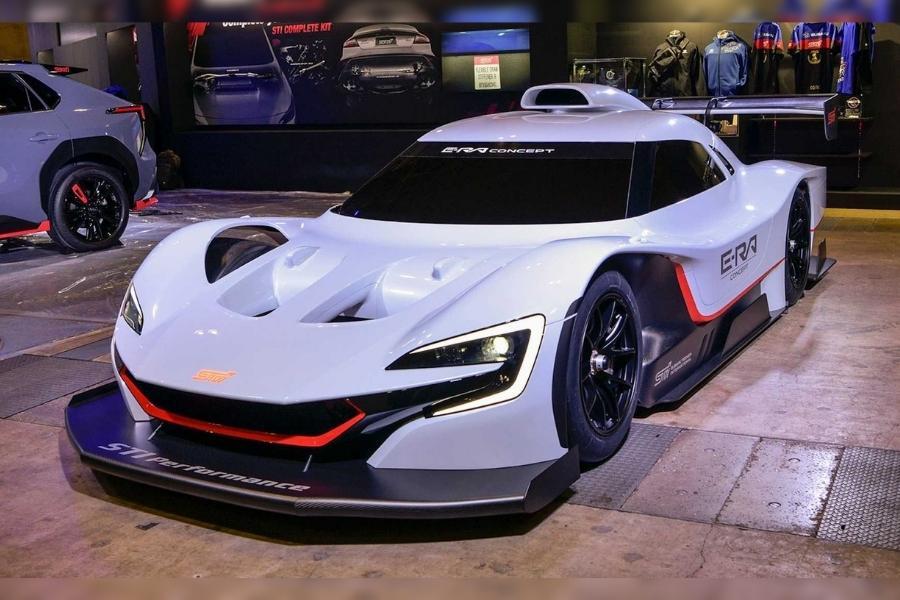 Subaru STI E-RA
As a way to kick-start the project, STI set a goal of recording a 400-second (six minutes and 40 seconds) lap time at the Nürburgring. If the team manages to accomplish that feat, the concept car will go down in history with the second-fastest lap time just behind the Porsche 911 GT2 RS, which boasts a record of six minutes and 38 seconds.
The Subaru STI E-RA is driven by four high-torque motors, all of which were developed and supplied by Yamaha, optimally placed on each wheel and powered by a 60kWh lithium-ion battery. Overall, the concept car is capable of surging on tracks with 1,073 horsepower.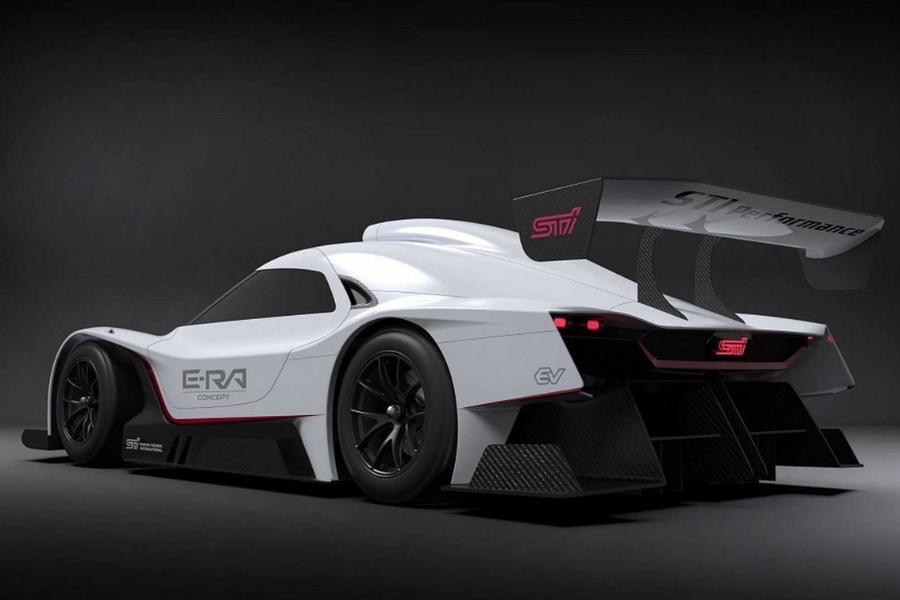 The electrified powertrain will take the concept far
To control the high outputs of the electrified powertrain, the vehicle is installed with a newly-adopted proprietary 4-motor 4-wheel torque vectoring technology. This system is designed to vary the torque on each wheel to provide good grip, stability, balance, and better responsiveness. STI said that these systems were equipped as they both maximize the performance and comply with the regulations for future motorsport (FIA E-GT).
Debuting alongside the Subaru STI E-RA at the Tokyo Auto Salon is the Solterra STI concept. It is the STI-developed version of Subaru's new all-electric crossover, the Solterra. But unlike the STI E-RA, the Solterra STI seems to offer mainly aesthetic improvements with new red under spoilers and a more pronounced wing, among others.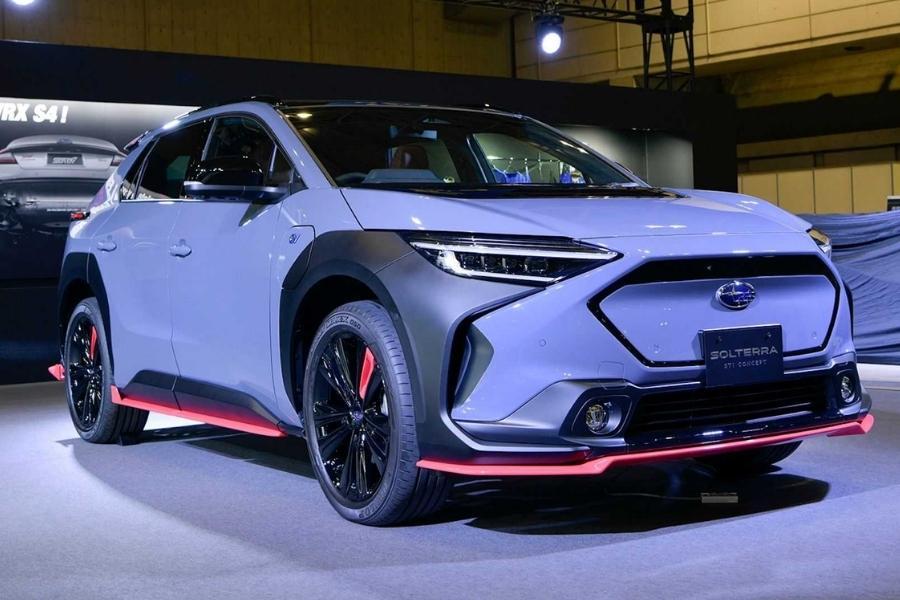 Subaru Solterra STI
STI will continue to strive in motorsports to refine its technologies, and the STI E-RA will play an important role in that campaign. By doing so, the Japanese marque can provide customers with models that not only result in an enjoyable driving experience, but also deliver safety and comfort.
Philkotse.com brings the latest news in the automotive industry.
Know more about Subaru

Subaru Philippines has 16 dealerships nationwide where exciting models such as the Subaru XV, Subaru Forester, Subaru Levorg, Subaru WRX, and the Subaru BRZ are displayed ready to fulfill your driving desires. If you opt to view the stated models online, you may visit Philkotse.com where many are up for sale with promos, along with the most updated price list. You may also read professional car reviews and be updated with the latest motoring trends.

Rex Sanchez
Author
Recent posts