It also offers after-sales service discounts for parts and labor.
Summer arrived early for Subaru as Motor Image Pilipinas (MIP), the brand's official distributor, offers various deals for all Forester variants, including the recently-introduced GT Lite Edition. The 'Summer Heat' deal will only run until the end of this month.
With Subaru Philippines' summer deal, the Forester will come with a Php 40,000 service voucher package available for all variants. The service voucher package is equivalent to around two years of preventive maintenance schedule (PMS) which should help potential Forester buyers ease up costs in ownership.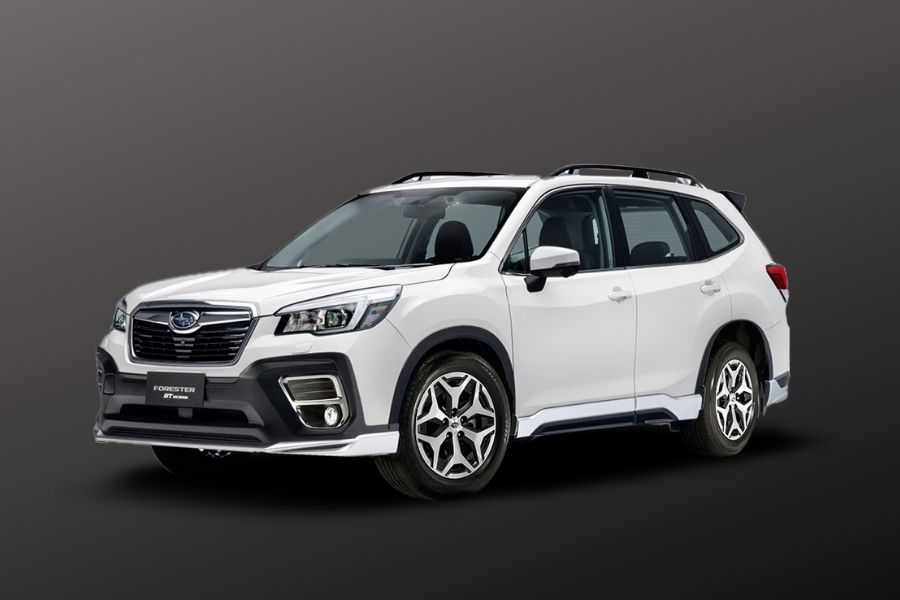 The Subaru Forester GT Lite Edition
MIP offers four variants for the Subaru Forester, namely the base 2.0i-L, new 2.0i-L GT Lite Edition, 2.0i-S, and the top-of-the-line 2.0i-S GT Edition. The GT Edition gets additional body kits that add sportiness to the design such as the GT Edition roof spoiler, front and rear bumper lip extensions, side skirts, exhaust tailpipe cutter, and exclusive 18-inch wheels.
In addition to the Forester deal, the base 2.0i-L variant is also offered with free GT Lite body kits to further elevate the design. The GT Lite body kit includes all of the said GT Edition kits above except for the exclusive 18-inch wheels, retaining the standard 17-inch alloy wheels.
Enjoy these discounts from Subaru this April
Aside from the said deal, MIP is also offering its After-sales Summer Deals to prepare Subaru vehicles for the season. The deal includes a free oil filter for every PMS 3+1 tire package, 35 percent off for in-cabin air purifiers, and 20 percent off for brake pads. The said promo also offers 25 percent off for suspension parts, and 20 percent off for labor on all discounted parts.
The After-sales Summer Deals promo is available to all Subaru outlets nationwide. While you're servicing your Subaru vehicle, you might as well inquire about its other available promos as the Japanese carmaker said that it is offering cash discounts for its vehicles such as the XV, BRZ, Levorg, and WRX.
Visit Philkotse.com for more of the latest in the automotive industry.
Know more about Subaru Forester

The new Subaru Forester is a compact crossover made to efficiently perform in any terrain. Its muscular exterior is fitted with useful and innovative features needed in driving today. Inside, advanced technology is mixed with pleasing details drivers and passengers will surely adore. Available in the Philippines are the Subaru Forester 2.0i-L CVT, the Subaru Forester 2.0i-L Eyesight CVT, and the Subaru Forester 2.0i-S Eyesight CVT. It is offered in Ice Silver Metallic, Jasper Green Metallic, Dark Grey Metallic, Crystal Pearl White, Crystal Black Silica, Sepia Bronze Metallic, Crimson Red Pearl, and Horizon Blue Pearl.

Rex Sanchez
Author
Recent posts