Subaru's All-Wheel-Drive technology has been around since 1972.
Subaru Corporation reaches a landmark in its history, as it crossed the 20-million-unit milestone in June this year for all-wheel-drive (AWD) vehicles produced worldwide. The drivetrain has been a defining characteristic of products made by the Japanese transport conglomerate's automobile manufacturing division, Subaru. 
Subaru Symmetrical All-Wheel Drive Explained
The company's achievement is rooted in the introduction of the Subaru Leone 4WD Estate trim, in September 1972. Apart from being Japan's first mass-produced AWD passenger car, this was also the earliest iteration of Subaru's Symmetrical All-Wheel-Drive (SAWD) layout, which was originally devised as a part-time system. 
Almost all of Subaru's automotive models to date are equipped with SAWD as standard equipment, comprising a longitudinally mounted horizontally opposed engine (marketed as the Boxer engine) and transmission which are balanced over the front axle, connected to a drivetrain with half-axles of equal length.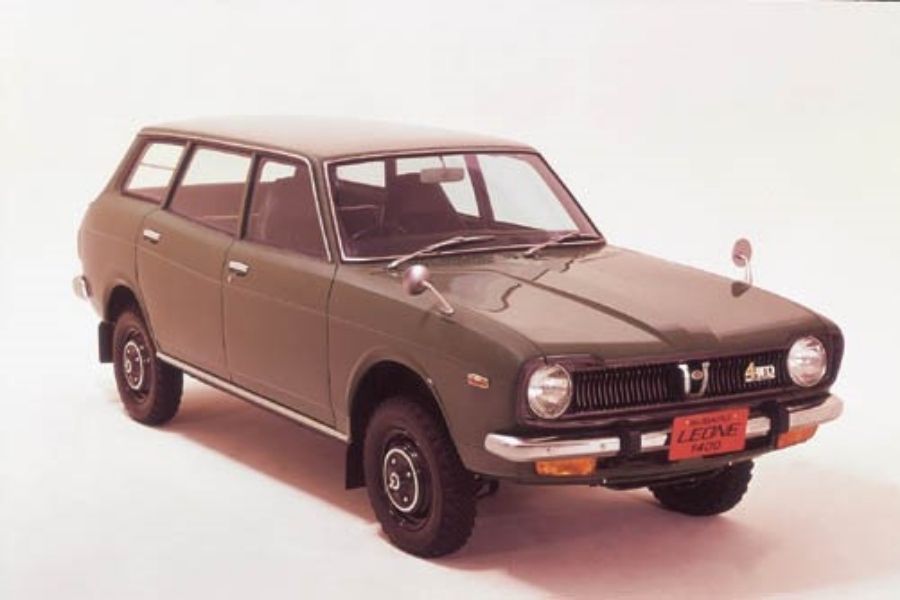 Before the Subaru Leone, AWD was reserved only for specialized vehicles in Japan
The resulting low center of gravity and balanced weight distribution of the setup benefit traction and stability, which the company says delivers impressive driving performance in a range of road and weather conditions. Current versions of SAWD are full-time in nature.      
With an existence of almost 50 years running, the technology has been continuously refined by Subaru. The first full-time SAWD system was introduced on the Subaru XT in 1986, followed in 1987 by electronically controlled active torque split AWD with a torque distribution range from 60:40 to 50:50.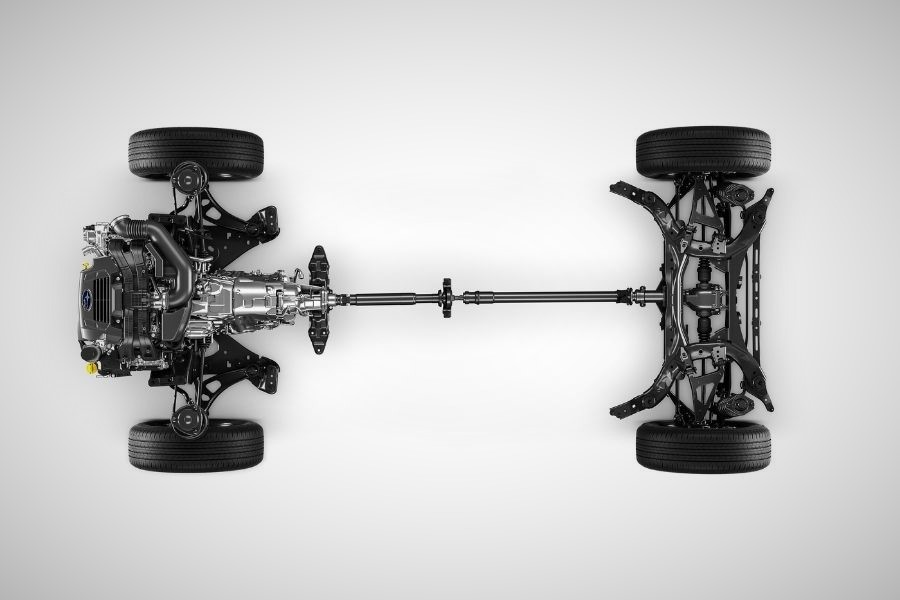 Subaru's AWD layout balances weight distribution on its models
Variable torque split AWD made its appearance on the Subaru SVX coupé in 1991, featuring a rear-biased torque distribution that helped mitigate understeer, a common occurrence in AWD vehicles. The application of vehicle dynamics control or VDC allowed even a single wheel to receive up to 100 percent of torque.
Although SAWD is commonly associated with Subaru's Lineartronic continuously variable transmission (CVT), models equipped with a manual transmission utilize a viscous limited-slip center differential that evenly distributes torque between the front and rear.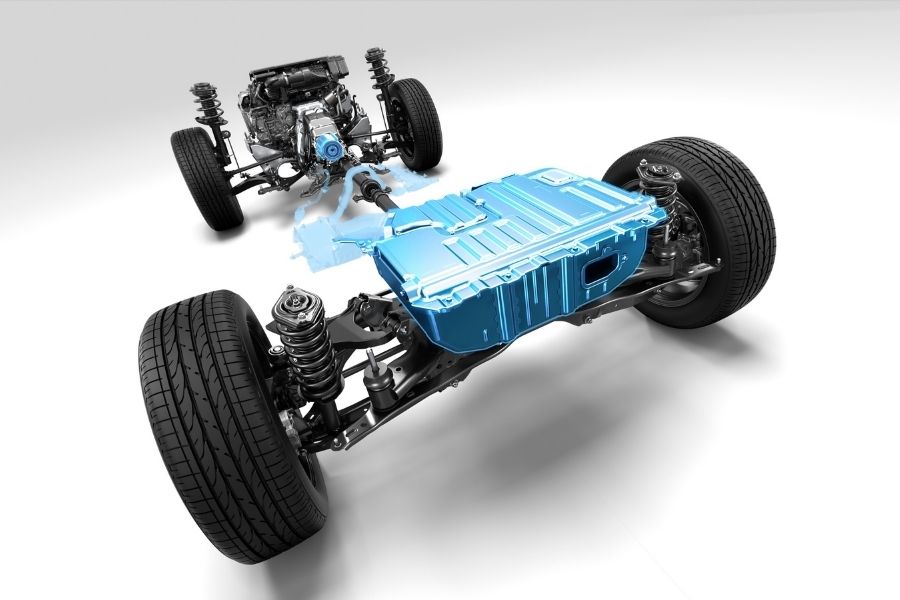 The e-Boxer powertrain further improves AWD capabilities and weight distribution
Subaru's e-Boxer hybrid system adds an electric motor powered by a compact lithium-ion battery, allowing for more precise control of SAWD while improving overall weight distribution. The upcoming all-electric Solterra SUV in 2022 will feature SAWD capability enhanced with electrification technologies.    
 
Keep up with the latest automotive news at Philkotse.com.  
Know more about Subaru

Subaru Philippines has 16 dealerships nationwide where exciting models such as the Subaru XV, Subaru Forester, Subaru Levorg, Subaru WRX, and the Subaru BRZ are displayed ready to fulfill your driving desires. If you opt to view the stated models online, you may visit Philkotse.com where many are up for sale with promos, along with the most updated price list. You may also read professional car reviews and be updated with the latest motoring trends.

Joseph Paolo Estabillo
Author