Only a charging readout is shown. How curious!
To keep pace with the electrification trend, Honda has well prepared its own EV named Urban to boast at Frankfurt next month. Before the global debut, Honda wants to whet our appetite by teasing a solitary image showing a likely charging readout on the front grille of its upcoming pure electric car.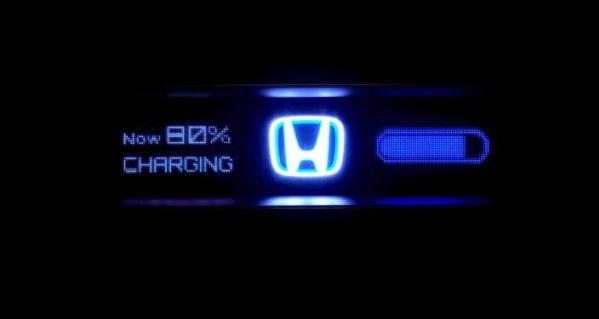 The teaser shows a likely charging readout on the front grille of the Urban EV Concept
Billed as the next stage of the brand's "Electric Vision" electrification plan, the Urban is believed to be a small green car for city driving. The Concept here probably gives us a glimpse of what Honda's first ever EV would be.
>>> Look through our list of top 10 city cars for the money in 2017
Back in January, at the 2017 Consumer Electronics Show in Las Vegas, the Japanese brand also showcased its New Electric Urban Vehicle (NeuV) Concept. Rumor has it that it would likely be the cornerstone of a modern and realistic Urban EV Concept which is coming soon.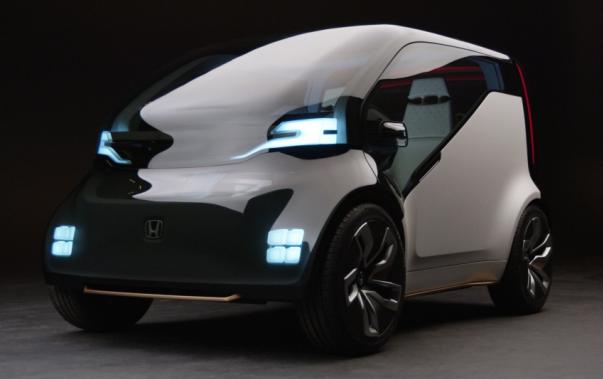 Honda's New Electric Urban Vehicle Concept
No words on powertrain, but the previous NeuV is powered by a 73-hp electric motor and a 20 kWh battery, offer an average driving range from 161 – 322 km before being recharged. So hope that the Urban will have a greater performance. For further specs, just wait and see the Urban at 2017 Frankfurt Motor Show on September 12.
About Honda's further prospective, the ambition of the firm will not limited to all-electric cars. As stated in March, the manufacturer will extend its hybrid, plug-in hybrid and fuel cell ranges in order that those vehicles accounts for 2/3 of Honda's European lineup by the year 2025.
Latest updates on upcoming Honda cars can be found in our Complete guide to the Honda Philippines' local lineup.