According to SMC, it will help decongest traffic.
With the completion of the Skyway Stage 3, San Miguel Corporation (SMC) shared its plan of running a Bus Rapid Transit (BRT) system on the said expressway. 
By implementing this, the congestion on existing thoroughfares around Metro Manila might reduce to more manageable levels. It can also provide a better commuting experience for Filipinos. Specifically, it allows those without cars to access the benefits of using the Skyway Stage 3.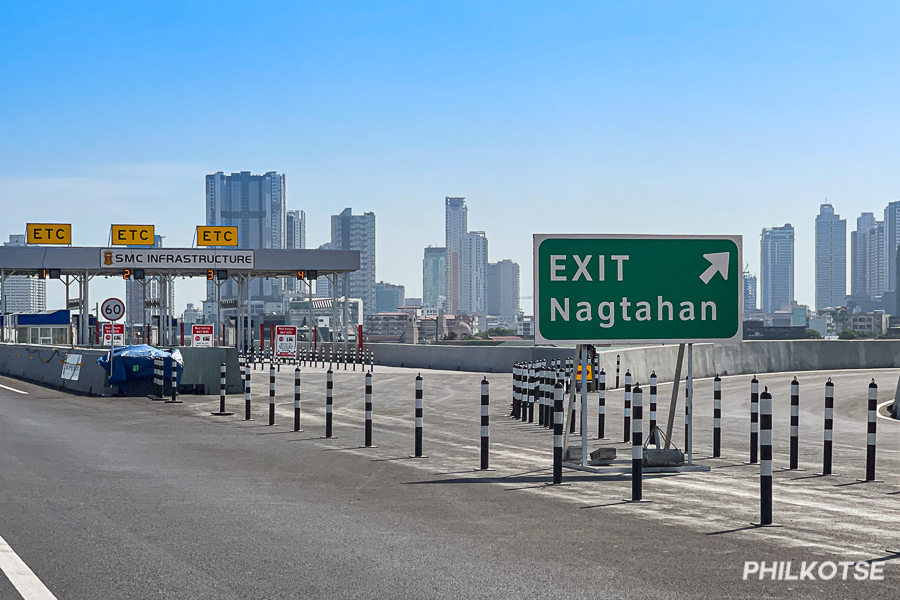 The recently completed Nagtahan Exit at Skyway Stage 3
As to what a BRT system is, it is comparable to a point-to-point bus route. In the case of the planned Skyway 3 BRT, it will transport passengers to and from designated stations from Susanna Heights in Muntinlupa to Balintawak, heading to the North Luzon Expressway. The buses on this proposed BRT system however, will not be able to stop or deviate from their course. In short, it's going to be more dependable and the arrival time more predictable than using a regular public bus.  
This isn't the first time that SMC announced its plans to put up a BRT system. Back in 2017, the company has already considered this as one solution to help decongest the roads of Metro Manila. There's also the planned Cebu Bus Rapid Transit System proposed by the Department of Transportation (DOTr) to service the greater Cebu Metropolitan Area in the future. DOTr Secretary Arthur Tugade previously said that the Cebu BRT could partially operate before the end of 2021. 
With the completion of the Skyway Stage 3, SMC president Ramon Ang added that the company is "excited to start discussions on this." He also added that SMC is looking into the possibility of implementing this in future SMC projects as well.  
With a BRT in place, Ang said that those who usually prefer to use their cars might choose to use the more efficient public transport system. For that to happen though, he said that the system should shape up to be fast, safe, and comfortable.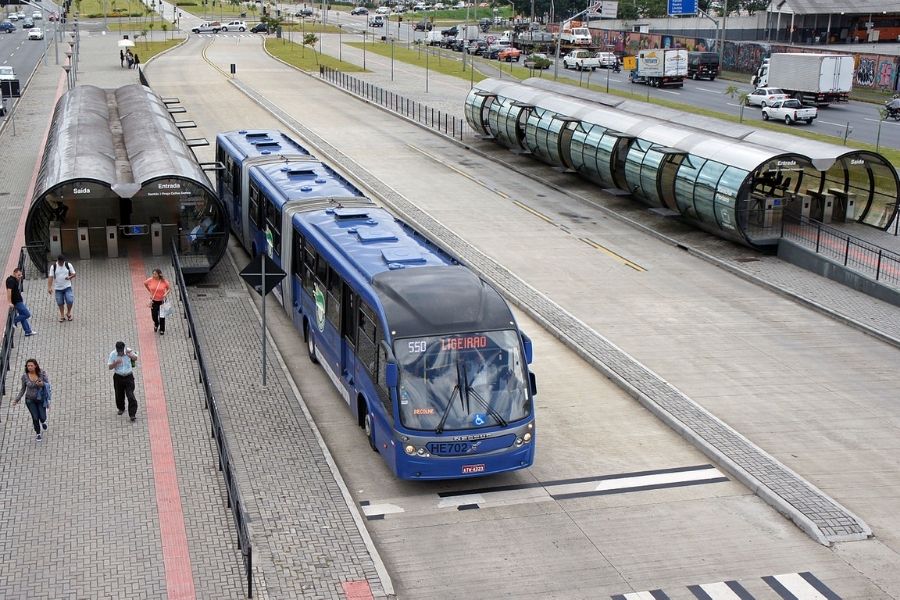 An example of a BRT station at Jakarta, Indonesia. Note the large capacity buses
But why a BRT on the Skyway Stage 3? Well according to a post on Ang's official Facebook page, the goal of building elevated tollways is to divert traffic from public roads. By adding in the BRT on the Skyway system, this maximizes what the said road can offer to the public. It will make commuting far easier, and it might even convince motorists to commute thus further easing traffic. Less traffic can also mean less pollution in the long run. As a whole, Ang says that the BRT system will become a "game-changer, one that will transform mass transit in Metro Manila."
We do reiterate that this BRT system on Skyway 3 is a lofty idea in its infancy. As of the moment, SMC is currently conducting feasibility studies in connection to the proposed BRT system. Once that's done, it will then present its plan to the DOTr. 
As a motorist, would you use a reliable, comfortable, and safe form of public transport instead of your car? 
For more motoring news, car reviews, and car maintenance tips, keep it here on Philkotse.com. 

Cesar G.B. Miguel
Author