Travel time between Batangas and Quezon will just be 45 minutes.
San Miguel Corporation (SMC) is determined to finish the South Luzon Expressway Tollroad-4 (SLEX-TR4) project as soon as possible. This is despite the challenges brought upon by the COVID-19 pandemic and the issue about the unsettled right-of-way (ROW).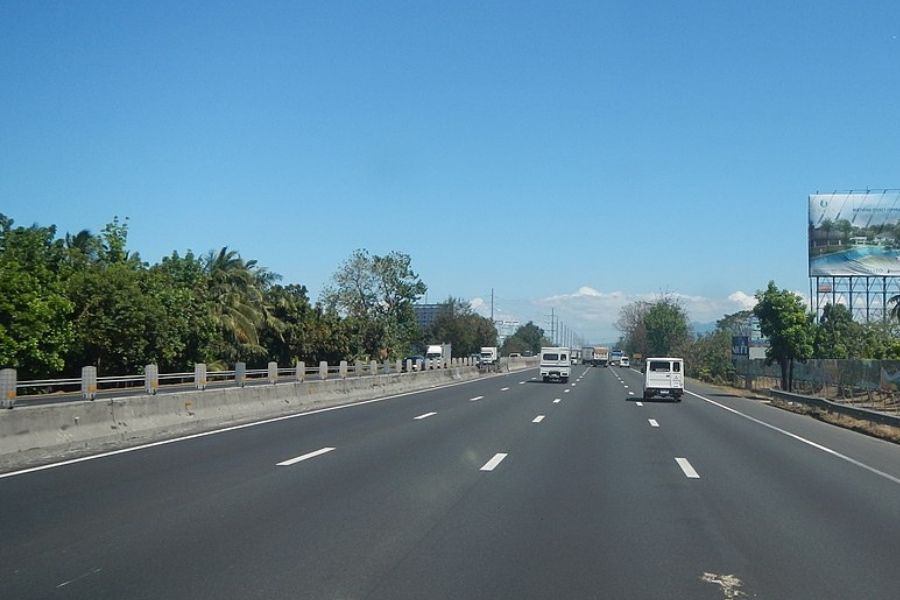 San Miguel Corp. is determined to finish the SLEX extension as soon as possible
SMC shared that the construction work on the 66.74 km SLEX extension project is pickup up pace. The said toll road will extend from Sto. Tomas, Batangas to Lucena City, in Quezon province. The SLEX-TR4 is expected to boost the southern Tagalog region and significantly contribute to the country's pandemic recovery efforts.  
"We are in the initial stages of construction for SLEX-TR4, but despite the limitations of the pandemic and delays in right-of-way acquisitions, we're moving forward and making good progress," said SMC president Ramon S. Ang.
One of the hurdles surrounding the construction of the SLEX-TR4 or SLEX extension project is acquiring all the necessary ROW. Ang said that the company has already anticipated this, and it will take some time.  
"As with any project of this size, acquiring all the necessary rights-of-way is the primary challenge. While we anticipated that it will take some time, it also doesn't mean we don't do anything. We are using the same strategy we utilized for our Skyway 3 project--which is to concentrate work on all workable areas--and then adjust as other areas become available," said Ang.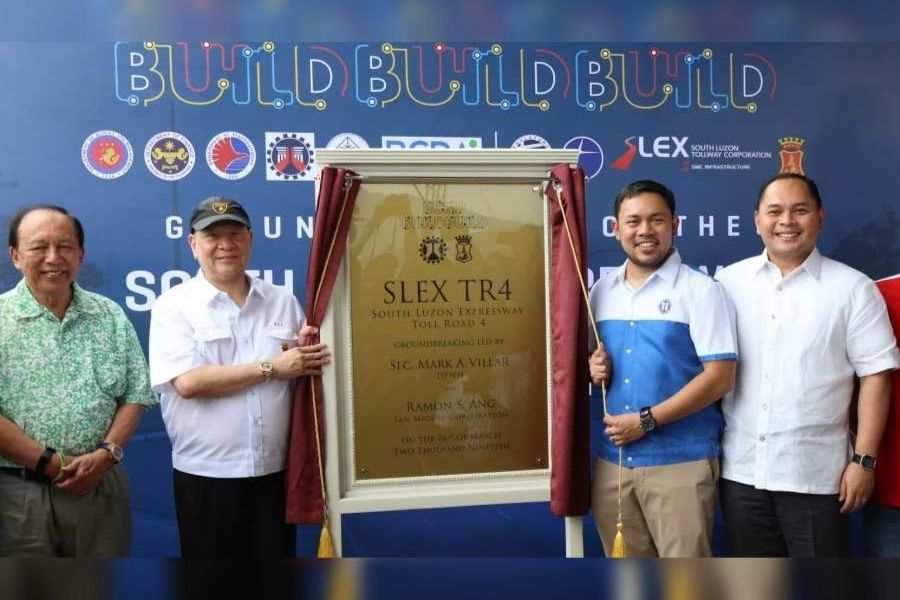 The project broke ground in 2019, with completion originally slated for 2022
The construction works on SLEX-TR4 started in 2019, and the Department of Public Works and Highways (DPWH) said that the project costs Php 13 billion. The DPWH also said that the expected construction timeline of the SLEX-TR4 will be three years. The delays brought upon by the pandemic and the ROW issue have forced SMC to move the target completion date to 2024. Once opened, the SLEX-TR4 is expected to reduce travel time between Batangas and Quezon from 3 hours to 45 minutes.     
SMC said that the construction work is currently concentrated on the project's Section B in Alaminos, Laguna, and Section C in Tiaong, Quezon, near the Hacienda Escudero area.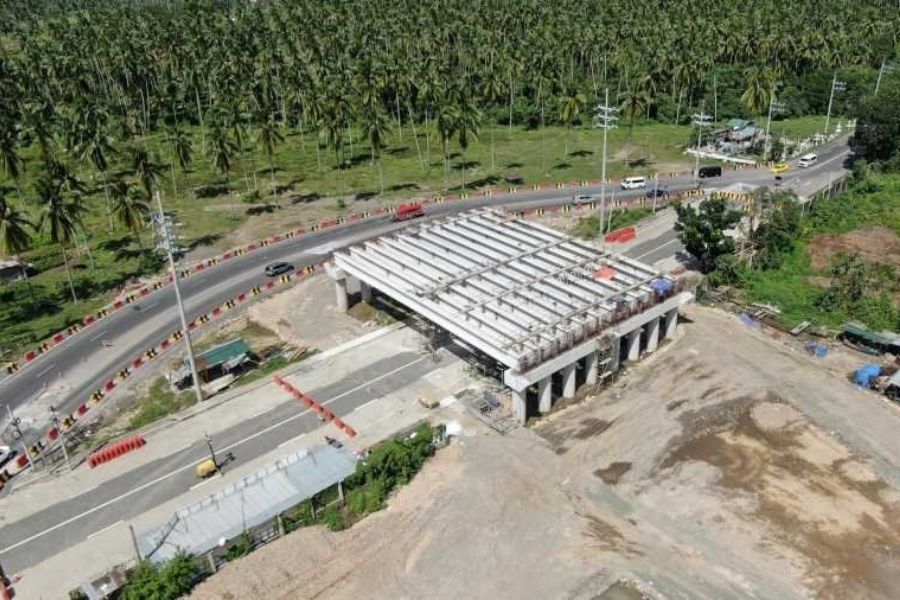 Travel to Southern Luzon is expected to speed up when the tollway extension is complete
Work at Section B includes the project's PNR underpass, Koquinkona bridge, and Maharlika underpass, all parallel to the Alaminos-Tiaong Bypass road. Pipe-laying for drainage as well as embankment works to level the road prior to laying of concrete, is also ongoing.
Section C, on the other hand, the construction of the Tiaong bridge, Tiaong underpass, and Dolores bridge, as well as drainage and embankment works, are also underway. 
Visit Philkotse.com for more automotive news.

Martin Aguilar
Author
Recent posts