The automaker will begin to be publicly traded in Germany.
German automaker Porsche reports that it successfully mounted its initial public offering (IPO) at the Frankfurt Stock Exchange (FRA) in Germany. This is said to be the largest IPO in Europe by market capitalization, with 78 billion euros (over Php 4.48 trillion) in both preferred and common shares.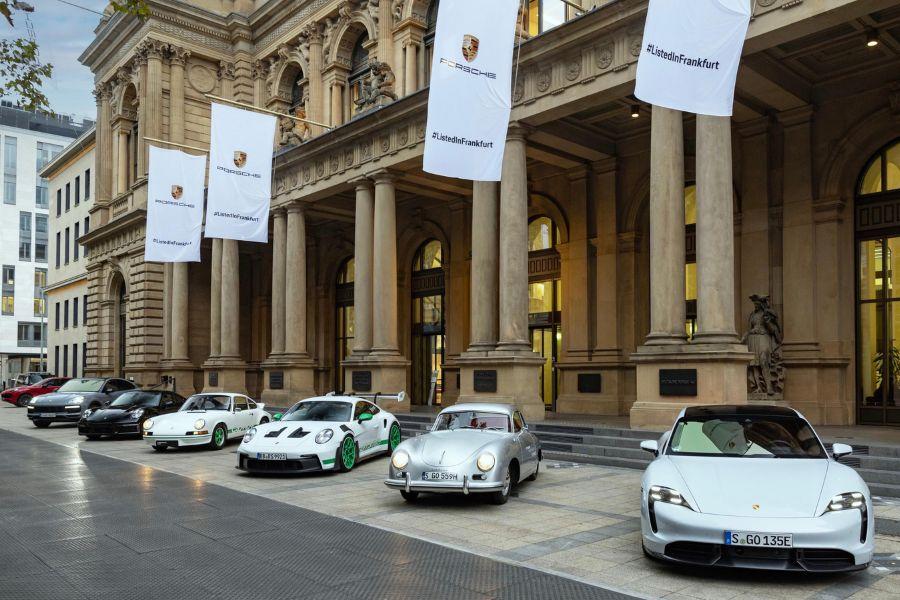 Porsche heralded its emergence as a publicly traded company with a show of force outside the Frankfurt Stock Exchange 
"Making our customers' dreams comes true is what drives us. Today, a big dream comes true for us. With the completion of the IPO, we are beginning a new chapter in the unique history of our company," said Oliver Blume, Chairman of the Executive Board of Porsche AG. "This is a historic moment for Porsche."  

Porsche will begin trading its preferred shares under the trading symbol 'P911' for FRA, while also using 'PAG911' for the German Securities Code (WKN) and 'DE000PAG9113' as its International Securities Identification Number or ISIN.
The automaker, through its parent company Volkswagen, is placing 113,875,000 non-voting preferred bearer shares, representing 12.5 percent of Porsche AG's issued and outstanding share capital, valued at 82.50 euros (Php 4,742.25) per share.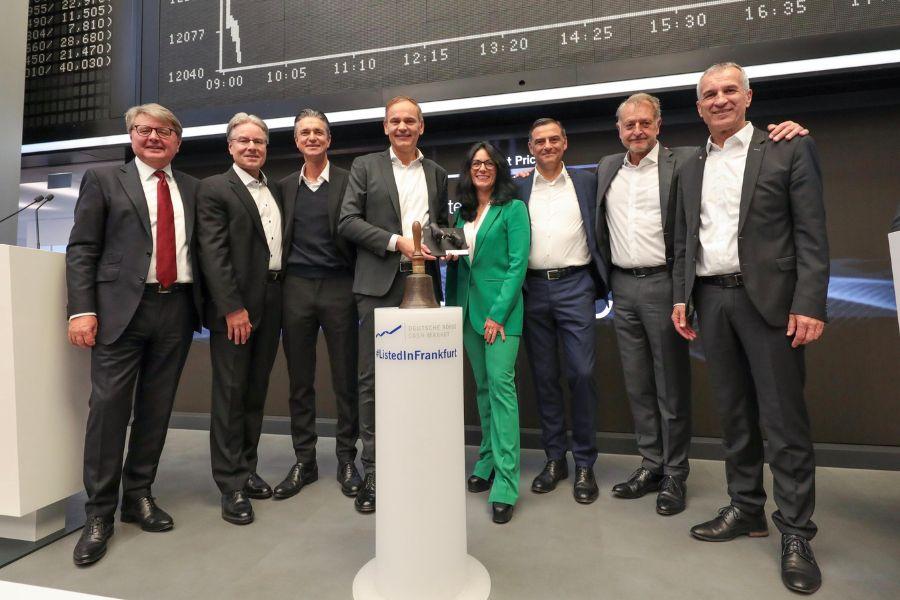 The automaker trumpeted its IPO as the biggest in Europe
"We aim to redefine the concept of modern luxury by combining luxury with sustainability and social commitment. Porsche wants to grow with its luxury products and services and assume social responsibility," added Blume. 
According to Porsche, its domination agreement and profits and loss transfer agreement with Volkswagen will expire by the end of 2022. This will reportedly be replaced by an industrial cooperation agreement between the two automakers, which will govern their industrial and strategic partnership moving forward. 
The Porsche-Piëch family owned half of Porsche and all voting rights until 2009, when they were forced to sell the business to Volkswagen. With the success of the IPO, the family reasserts control by gaining a blocking minority on Porsche's supervisory board.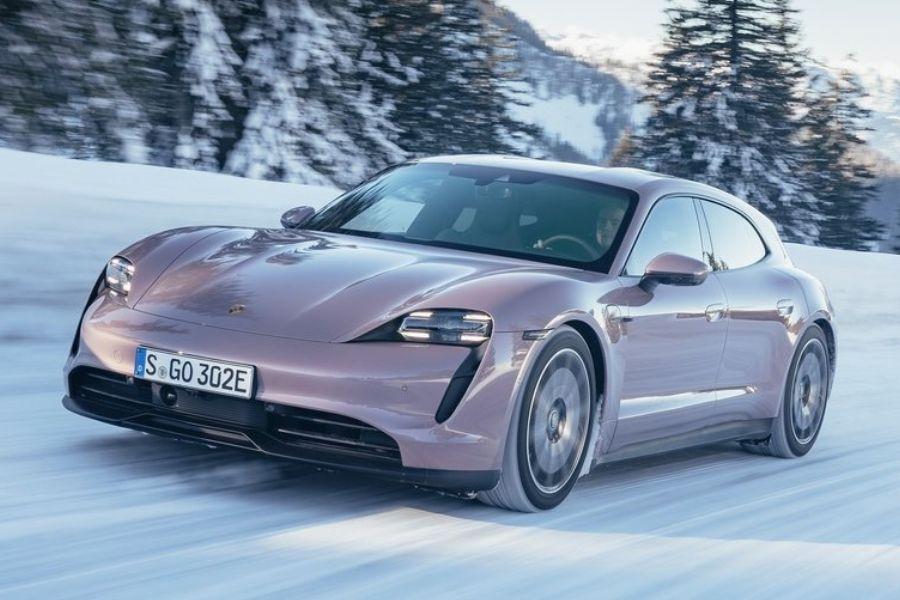 Porsche wants EVs to make up 80 percent of its lineup by the end of the decade 
Porsche expects a 17 to 18 percent operating return on sales by December 31, 2022, based on projected revenues of up to 39 million euros (over Php 2.24 trillion). Its long-term goal is to attain a more than 20 percent operating return on sales. 
One of Porsche's objectives is to have 80 percent of its lineup comprise battery electric vehicles (BEVs) by 2030, along with a net carbon-neutral value chain and net carbon-neutral use-phase on future electric models. 
Get more automotive industry updates at Philkotse.com.


Joseph Paolo Estabillo
Author