Two cars used the stock engine along with numerous enhancements. 
The Porsche 911 has a solid reputation both on the road and track, but driving in harsh environments isn't what readily comes to mind. That might change soon, as the German automaker takes the rear-engined sports car up the highest volcano in the world.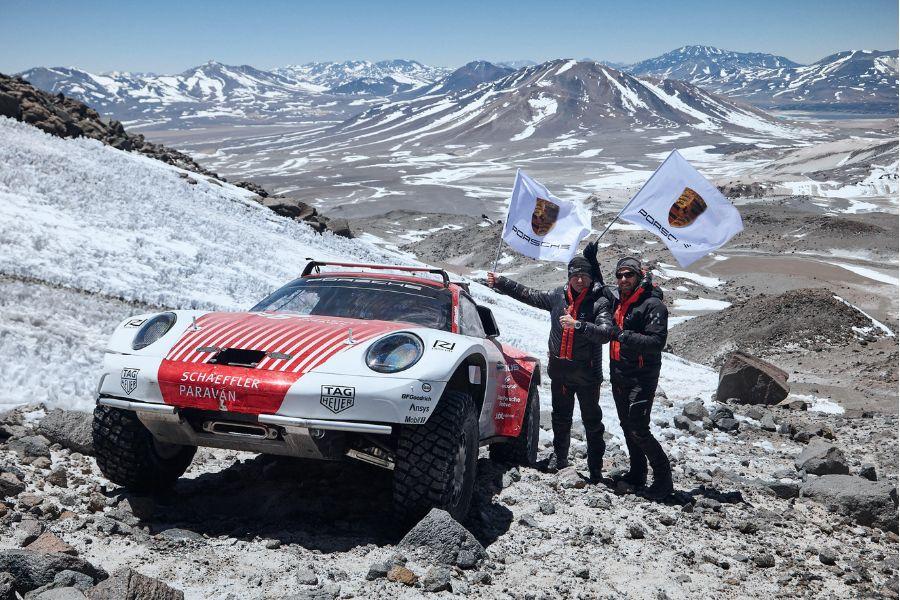 Porsche modified two 911 units to test their capabilities against Ojos del Salado in Chile
A team led by endurance racer and adventurer Romain Dumas drove two experimental Porsche 911 units up the slopes of Ojos del Salado, the foremost peak in Chile. Facing boulder-strewn gradients and ice fields, both man and machine faced off against temperatures reaching 30 degrees Celsius below zero and half the available oxygen compared to sea level as they explored the terrain up to 19,708 feet.  
The only insurmountable obstacle they encountered were impassable walls of seasonal snow and ice as they neared the summit. Yet, Dumas reports he is more than satisfied with what his team was able to accomplish with the cars. 
"This was a truly memorable and special moment in a place that's both beautiful and brutal at the same time – I guess the only machines anywhere in the world higher than us today were aircraft!" gushed Dumas. "We're really proud of what the car and the team are capable of first time out – hopefully we can count on many more adventures in the future."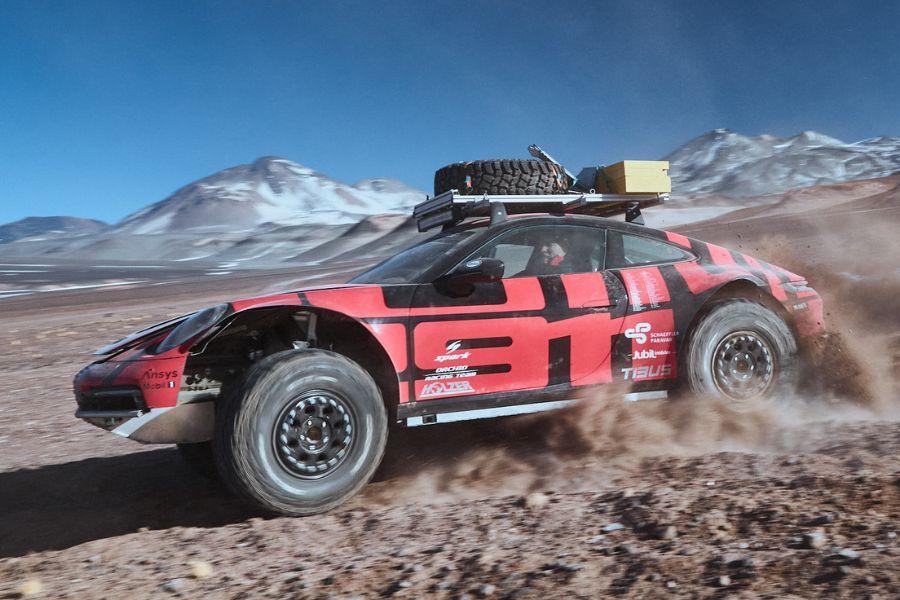 Both cars were based on a roadgoing Type 992 Carrera 4S
He praised the robustness and agility of the two 911 cars, both of which have been specially modified for the task. Each uses a Type 992 Carrera 4S for the base, equipped with the stock 3.0-liter twin-turbo flat-six good for 443 horsepower mated with the original seven-speed manual gearbox. 
Porsche engineers in Weissach collaborated with Romain Dumas Motorsport in transforming the road cars by installing roll cages, carbon fiber seats, and safety harnesses. Ground clearance was increased to 350mm through portal axles, while the transmission was reengineered to have lower gear ratios to match the off-road tires.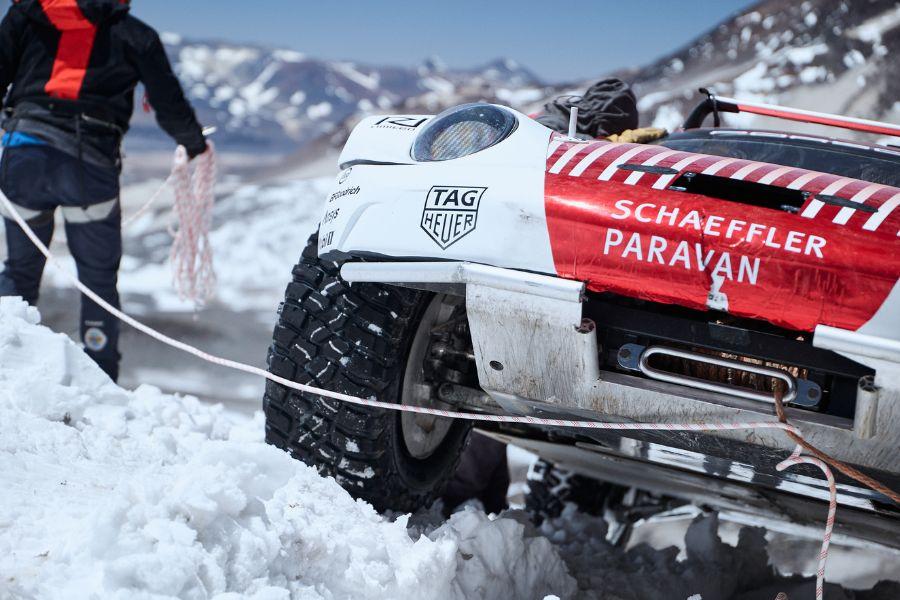 Extensive modifications were made to the vehicles to help them withstand extreme off-road conditions 
Lightweight yet tough Aramid fiber underbody protection allowed assaults on rocky terrain, even as the cooling system was moved higher up to avoid damage. A motorsport-derived Porsche Warp-Connecter device was added to link all four wheels for maximum traction, along with switchable differential locks. The bodywork was revised for clearance, incorporating a winch and distinctive liveries for each car.  
"Over 30 years ago, a team of Porsche engineers fitted four-wheel-drive to a 911 to explore 'what if?' – and I'm proud that this natural curiosity and drive amongst engineers to explore the limits, to test new ideas and above all to inspire, is alive and well," said Frank-Steffen Walliser, Porsche AG Vice-President for Complete Vehicle Architecture and Characteristics.     
If you're looking for a Porsche 911 for sale in the Philippines, visit Philkotse.com. 


Joseph Paolo Estabillo
Author