The Philippines posted a drastic increase of 19.2% in car production and a 3.5% growth in car sales while the overall regional figures showed a downward trend? Keep reading to know more!
Philippine car production soared!
According to the recently-released annual report by ASEAN Automotive Federation (AAF), the regional car production in 2019 witnessed a total sales of 4,158,983 units which is a decrease of 4.8% in comparison with 4,368,870 units of 2018.
However, this overall trend didn't seem to be true with the Philippines. Particularly, our market recored the biggest growth in terms of car production among top ASEAN car manufacturing countries with an impressive increase of 19,2%, from 79,763 units in 2018 to 95,094 units in 2019.
ASEAN Automotive: Huge Potential
Mitsubishi Motors Philippines Corp. (MMPC) and Toyota Motor Philippines (TMP) can be said to be the top contributors to this drastic growth. These are also the only two carmakers participating in the governmental CARS program.
Contrary to the positive vibe from the Philippines, Thailand and Indonesia, who have been widely known as the two biggest players among ASEAN car assemblers, both witnessed a sharp decrease of 7% and 4%, respectively.
The Philippines ranked 4th in the top 5 largest ASEAN car markets in 2019
In particular, Thailand showed a decline of 7.1% from 2,167,6934 units in 2018. Meanwhile, Indonesia plummeted its domestic car production to 1,286,848 units from 1,343,714 units in 2018, meaning roughly 4.2%.
Vietnam, the potenial hub for car manufacturing registered the deepest drop of 12.1% to 176,203 units compared to 200,436 units at the end of 2018.
Surprisingly, Malaysia, with a smaller scale of production, ended 2019 with a slight upward trend with 1.2% growth.
>>> Also check out:
Philippine car sales: Positive vibe only!
While both ASEAN major auto assemblers namely Indonesia and Thailand experienced a downward trend when it comes to vehicle sales in 2019 (11% and 3%, respectively), the Philippines, however, managed to improved its sales figure by 4%, from 357,410 units to 369,941 units.
Smaller-scale markets such as Vietnam and Mynamar also revealed significant improvement in terms of car sales, with 12% increase for the former and a hefty 25% for the latter. Despite having the lowest auto sales number of just over 11,900 units, Brunei still ended the year of 2019 successfully with a 6.1% growth.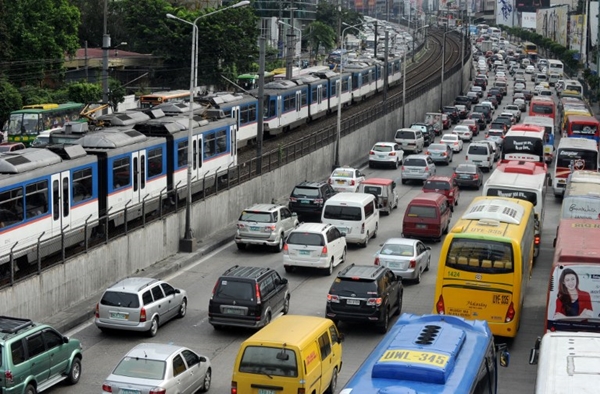 The Philippines successfully had its domestic car manufacturing jumped by 19.2%
It's also worth to notice that even though 5 out of 8 countries showing improved sales performance for 2019, the total ASEAN car sales still experienced a decline of 3% compared to that in 2018. One major possible reason for this downward trend lies in the remarkable drop of 11% coming from Indonesia which is believed as the biggest regional player.
These figures are gathered from 8 ASEAN countries, including the Philippines, Vietnam, Thailand, Indonesia, Malaysia, Brunei, Myanmar and Singapore. There is no data from Laos, Timor Leste and Cambodia.