Honda could debut it in 2023.
Honda released a facelift of the fifth-generation CR-V compact crossover in 2019. However, it seems like the Japanese carmaker still has a lot up its sleeve as an unofficial photo of what seems to be the next-generation Honda CR-V is now surfacing online.
2021 Honda CR-V Facelift First Look Philippines: Spicing up the working recipe
One of the biggest changes that can be seen from the unofficial photo of the Honda CR-V is the grille design which now appears larger, running all the way down before the front lower bumper. This update highlights the proportions of the front-end creating a large SUV appeal.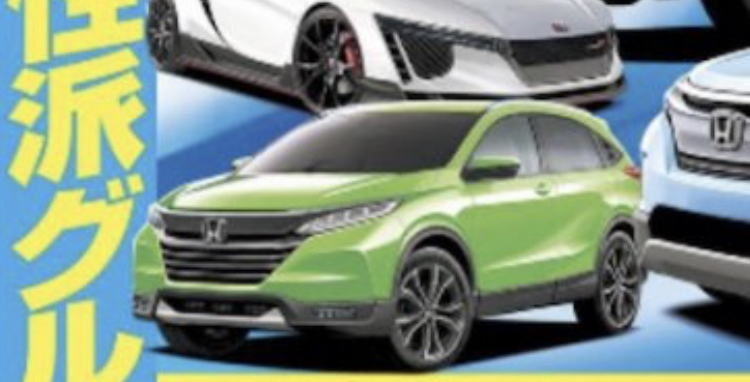 Unofficial photo of the next-gen Honda CR-V [Photo: BestCarWeb]
>>> Related: Honda Cars PH recalling 1997-99 CR-V due to faulty Takata airbags
The new grille also comes with a partially closed design which is a common layout feature for electric vehicles. With that being said, one can expect that Honda might put out more efforts to innovate its hybrid powertrains. Plus, diesel engines are close to being discarded with the new regulations in some markets so it would be interesting to see what could be the next-gen CR-V's new engine options.
As of this writing, Honda hasn't shared any word regarding the next-generation CR-V including the powertrain options. This means that we could still expect to see the same engine options as what the current model offers such as 2.0-liter gasoline and 1.6-liter diesel engine, with the possible addition of a PHEV option in the local market.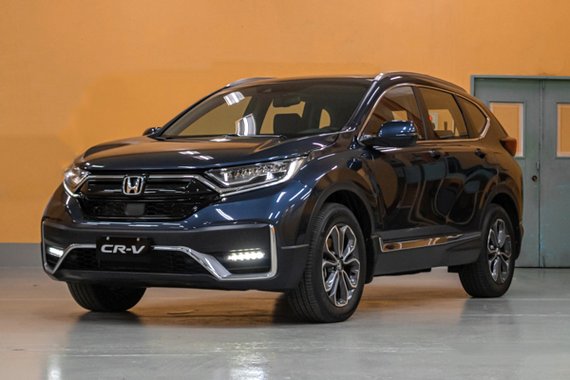 The current 2021 Honda CR-V facelift
Again, the photo of what seems to be the next-generation Honda CR-V isn't an official release. Spy shots of the alleged next-gen CR-V say otherwise as it comes with a less rounded roof design than the shown photo and a larger D-pillar which suggests that the third-row seat option will still be retained.
Reports say that the next-generation Honda CR-V could come out as the 2023 model which sounds about right considering that the compact crossover gets a new generation every five to six years since 1996.
Here at Philkotse.com, we value your interest in the automotive industry. Visit our website to find out more.
Know more about Honda CR-V 2021

<p>The Honda CR-V is a compact crossover current sold by Honda Philippines Inc. It is now in its fifth-generation model, but the CR-V in general&nbsp;has been around since the 1990&#39;s.&nbsp;</p> <p>Currently, the CR-V has two engine options. The first one&nbsp;is a 1.6-liter diesel, which can make up to 118 horsepower and 300 Nm of torque. All variants with this engine uses a nine-speed automatic transmission. The top-spec trim has an all-wheel-drive drivetrain, while the rest of the trims are front-wheel-drive. The second engine for the CR-V is a 2.0-liter inline-4 gasoline mill capable of producing up top 152 horsepower and 189 Nm of torque. This engine is only available on the entry-level S variant where it is paired with a continous variable transmission.</p> <p>Of note, the top-spec CR-V for the Philippine market is equipped with several driver-assist features like adaptive cruise control, lane-keep assist, road departure mitigation, lane departure warning, among others.&nbsp;</p> <p>The entry-level CR-V S and the CR-V S diesel variant can fit up to five occupants. The CR-V V and the top-spec SX can seat up to seven occupants.&nbsp;</p>

Rex Sanchez
Author