Let's take a look at this amazing off-road version of the Suzuki Jimny 2019, built by the Indian Auto Blog.
With its excellent off-road capability, the newly-unveiled Suzuki Jimny 2019 has become a great inspiration for car enthusiasts worldwide to come up with series of creative rendering images. Recently, another rendering from the Indian Autos Blog has surfaced online as a solid machine for off-road performance.  
At the front fascia, a package of off-road features has been equipped, including a winch, extra underbody protection and a protective bullbar. An anti-glare black patch is also added to the bonnet. Meanwhile, the sides get more body coverings, side steps, riveted wheel arch, plus 4x4 stickering and tire tread body decals.
Compared to regular Jimny, the rendered model stands higher thanks to BF Goodrich off-road tires covered around alloy wheels. Besides, a luggage rack with aid lights and a snorkel are also included to reinforce the car's off-road capability.
>>> Also check out: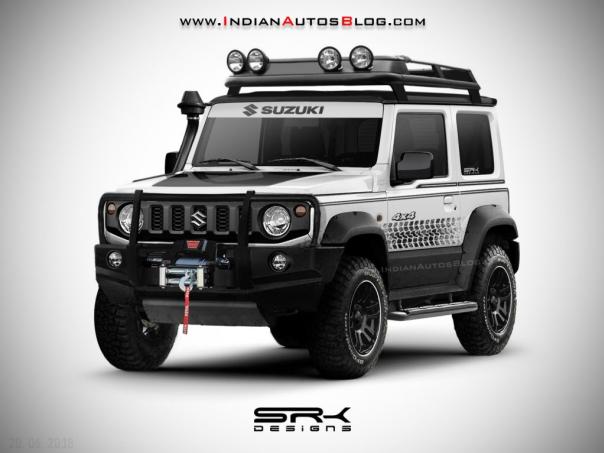 The Jimny 2019 as a solid machine for off-road performance according to a rendering by Indian Autos Blog
In its stock form, the Jimny 2019 will be powered by a 1.5 L petrol and a 660 cc petrol mill. Both units will be driven by a part-time 4-wheel-drive system with three-link rigid axle suspension and a low range transfer gear. Options for transmission come available with a five-speed manual and a torque converter four-speed automatic transmission.
The 4th-gen Suzuki Jimny 2019's official photos were officially released a week ago. It will be launched in its home market next month and is set to go on sale right after. The Europe-spec model may make its debut in late 2018.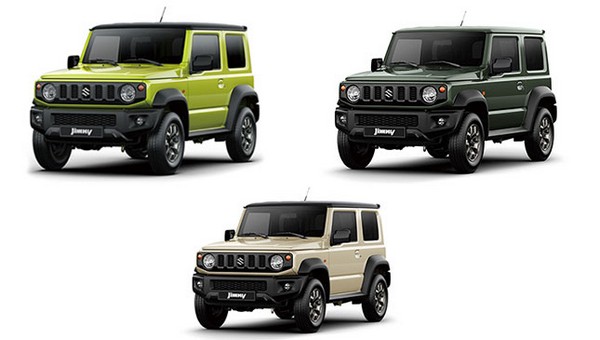 Recently, the 4th-gen Jimny 2019's official photos were officially released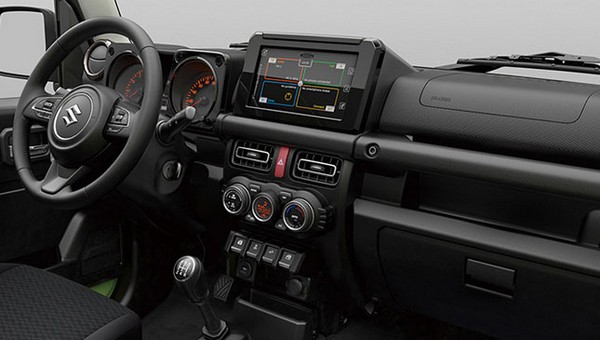 The Jimny 2019 will be launched in its home market next month and is set to go on sale right after that
>>> Click here to catch latest car news worldwide
Know more about Suzuki Jimny 2021

<p>The <strong>Suzuki Jimny</strong> is one of Suzuki Motor Corporation&#39;s most sought-after models. Its demand was so high people started reservations as early as 2018. So much so, that shortage was felt as this car&rsquo;s presence excites anyone who saw a glimpse of it on the global stage. The Jimny brought different emotions to the Philippines from nostalgia to obsession as this fourth-generation is everything a car buyer wanted in a car &ndash; sophisticated, modern, rugged, and versatile. Completely redesigned from the ground up, the mini-SUV&nbsp;still lingers in the hearts of Filipino car buyers.</p>