It is the brand's 36th dealership in the country.
Honda Cars Philippines (HCPI), the official business unit of Honda in the country, officially launched its new full-service dealership in Kalookan City. Honda Cars Kalookan is now the Japanese marque's 36th dealership in the country.
The new Honda dealership is managed by automotive dealership conglomerate ANC+ Group of Companies and is the company's sixth Honda dealership. ANC+ Group of Companies also handles renowned car brands such as Suzuki, Mazda, Ford, and Chevrolet.
Honda Cars Kalookan is located along the main EDSA highway and nearby commercial areas at 598 Epifanio de los Santos Avenue, East Grace Park, Caloocan City. It has a total lot size of 4,800 square meters and a 60-meter frontage.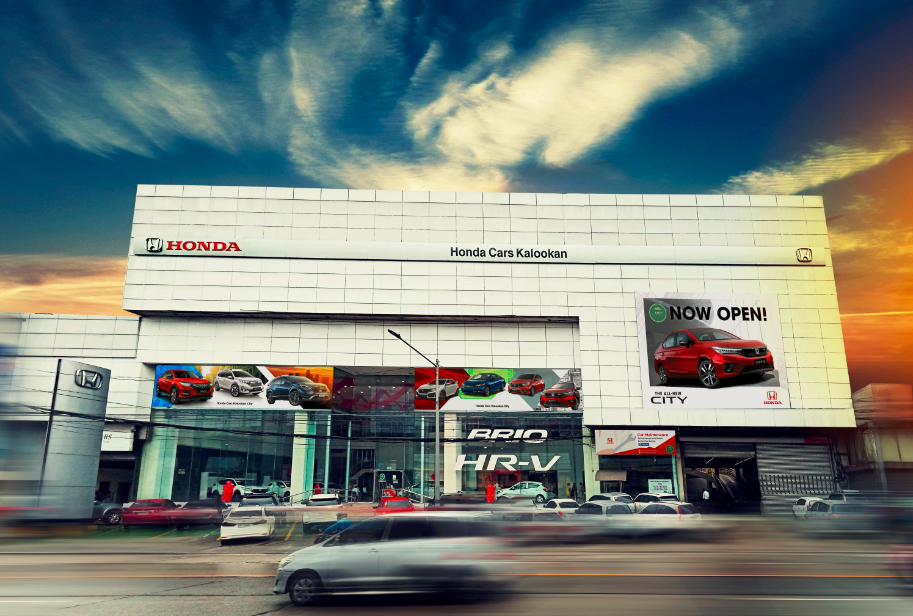 The new Honda Cars dealership located in Kalookan
With the given size, Honda Cars Kalookan can showcase up to 10 Honda vehicles. Honda customers from Caloocan can expect to see Honda vehicles such as the all-new Honda City, facelifted CR-V, and Civic in great fashion.
The new dealership also comes with 3,300 square meters of service area lot size that consists of 25 work bay areas. These workspaces are packed with advanced equipment to cater to the service and maintenance needs of the customers such as preventive maintenance, general repair, and body paint.
>>> Related: A full list of Honda dealerships in the Philippines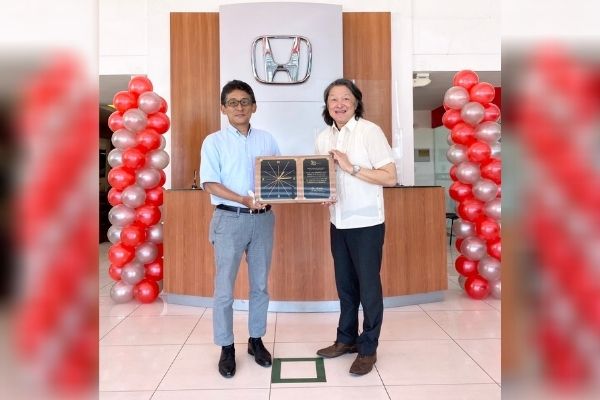 HCPI's President, Mr. Masahiko Nakamura (left) with ANC+ Group of Companies President, Mr. Anthony Cheng (right)
Honda Cars Kalookan is open to customers from Monday to Saturday, from 9:00 a.m. to 5:00 p.m. for sales, and 8:00 a.m. to 5:00 p.m for service. For those who cannot visit its showrooms, HCPI has also launched its virtual showroom named VIRTUAL@HONDA. The virtual showroom provides customers with a dealership experience at the comfort of their homes.
"We welcome Honda Cars Kalookan as HCPI's 36th dealership in the country. Its opening will surely create a great contribution to our mission of providing excellent customer satisfaction for Honda customers," said Mr. Masahiko Nakamura, president of HCPI.
Here at Philkotse.com, we value your interest in the automotive industry. Visit our website to find out more.
Know more about Honda

Car enthusiasts in the country are lucky to have a wide variety of Honda passenger cars, MPV, SUV, and vans offered by the HCPI. Some of the most popular Honda models are the Honda Civic, Honda City, Honda Jazz, Honda Accord, Honda CRV, Honda BRV, and Honda Odyssey. You can visit Philkotse.com to know more about Honda models, available promos, as well as the latest news, reviews, updaters specs, and other information on the website.

Rex Sanchez
Author
Rex found his passion for cars at a young age. He loves anything with an engine – which includes cars and planes. Right now, he is pleased to impart that passion for cars to a professional level under Philkotse as staff writer.