Motor Image Subaru introduces the Forester GT 2020
Motor Image Subaru unveils the all-new Subaru Forester GT 2020 and its exterior has a lot of new stuff like a beefier aero kit and a new set of wheels. Check it out right now!
Do you still remember the Subaru XV GT Edition released last year? If you do as a big Subie fan, then you'll be pleased to know that Motor Image has unveiled the Subaru Forester GT Edition in Singapore. But how does this particular variant differ from the standard Forester?
1. Subaru Forester GT 2020: Exterior
Designed by Masahiko Kobayashi, the very same guy responsible for the Subaru WRX STI, the GT Edition is one tough-looking vehicle that's sure to turn heads. It comes with a body kit that turns the conservative-looking Forester into a total standout.
The vehicle features thick, black-colored front and rear bumper extensions, new side skirts, and a roof-mounted spoiler. Tying up the look is a set of 18-inch GT edition wheels.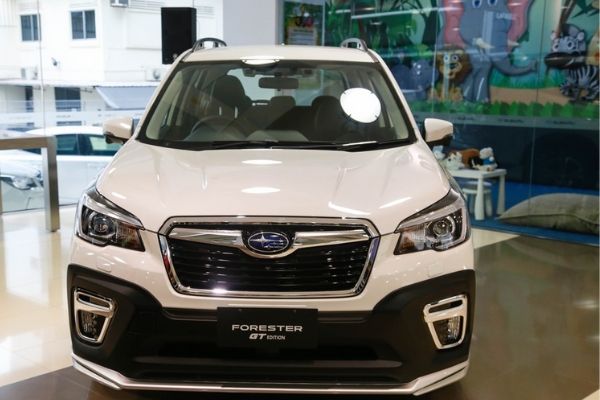 The front end of the Forester just got a whole lot beefier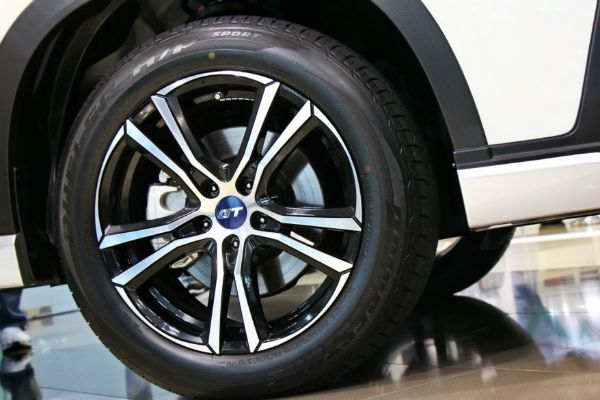 The GT Edition wheels are definitely sportier-looking than the standard Forester's set
>>> Check out: Subaru WRX STI EJ20 Final Edition: Say goodbye to the EJ20.
2. Subaru Forester GT 2020: Engine and performance
While the exterior looks sportier and more youthful, what's under the hood of the new Forester GT Edition is the same 2.0-liter flat-four that can make around 153 horsepower and 196 Nm of torque. Being a Subaru, the Forester GT comes standard with the company's trademark symmetrical all-wheel drive.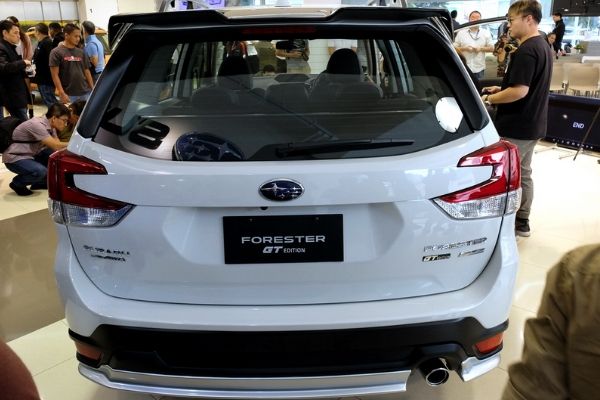 The rear end also gets the GT treatment
>>> Visit Subaru Forester for sale to have the best price of the car.
3. Subaru Forester GT 2020: Interior
Once you step into the Forester GT's interior, what you'll see is something very similar to the Forester i-S Eyesight'S cabin, with materials that are delightful to touch and undoubtedly have superb build quality. What's new though are the white padding on the rear and front seats.
Like the i-S Eyesight, the Forester GT comes equipped with an 8-inch display audio system that offers various connectivity options, including Android Auto and Apple CarPlay. Also noteworthy is the 360-degree surround view monitor that enhances safety by minimizing blind spots, a feature that will be very much appreciated in Philippine driving conditions.
>>> Click here read Subaru Forester 2020 Philippines review.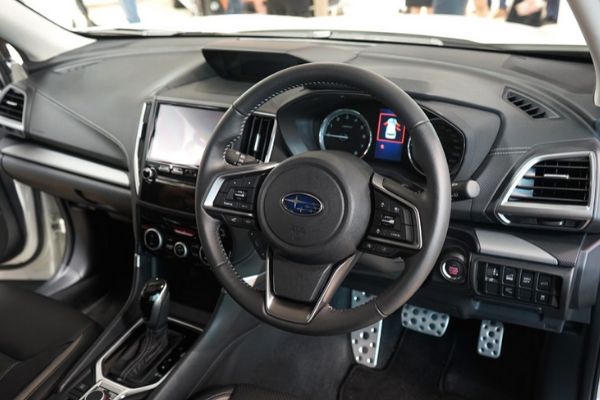 The GT's interior is identical to the standard Forester
4. Subaru Forester GT 2020: Philippine release date
Speaking of release dates, the Forester GT Edition is expected to make its Philippine debut at the 2020 Manila International Auto Show. There's no official word on pricing yet, but we'll give you updates as they happen right here on Philkotse.com.
Author
Cesar learned how to drive a car years before he got his license. Today, he's still looking for that perfect '90s Japanese coupe to drive into the sunset while listening to Crazy Little Love by Nuage. Also has a thing for badass off-road vehicles and weird engine swaps.