The agency assured that it will continue to look for fairer guidelines.
The Metropolitan Manila Development Authority (MMDA) expressed its solidarity with the Local Government Units (LGUs) implementing the No Contact Apprehension Program (NCAP).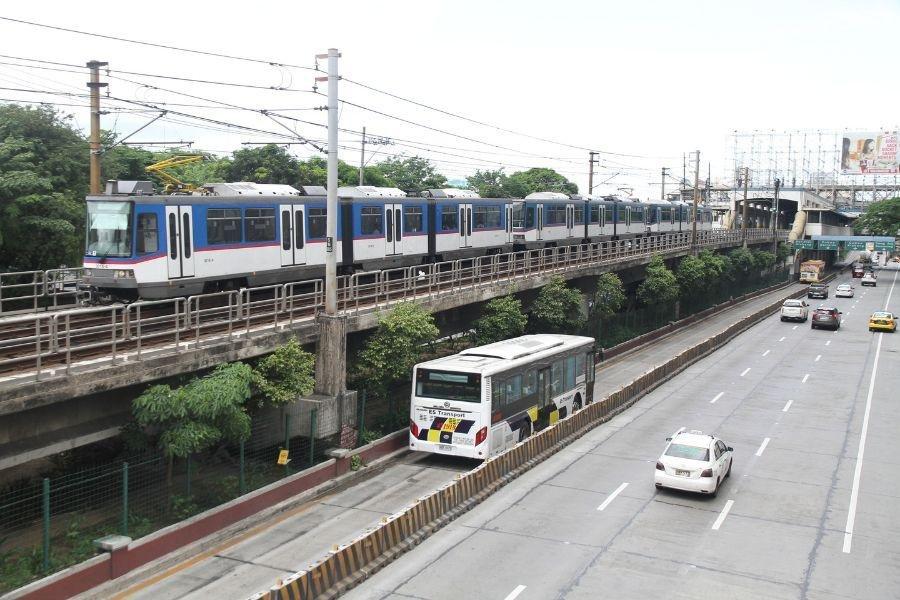 LGU's NCAP gets a thumbs up from the MMDA
The MMDA maintained its position in regards to the NCAP amid the concerns being voiced by motorists. The concerns regarding the program continue to arise, saying that it is incompetent and needs to be improved. With the agency's full support of the LGUs, it seems like the suspension of the program could be out of the question at this point.
"The Metropolitan Manila Development Authority (MMDA) fully supports the 'No Contact Apprehension Program (NCAP), which is being implemented by some Metro Manila Local Government Units (LGUs) and stands in solidarity with them in this respect," said the MMDA in a statement regarding the NCAP.
Further in the statement, the agency fronted the Local Government Code of 1991 (Republic Act No. 7160). The law provides the LGUs the control over the implementation of various programs to develop communities. It also provides that "any provision on a power of an LGU shall be liberally interpreted in its favor."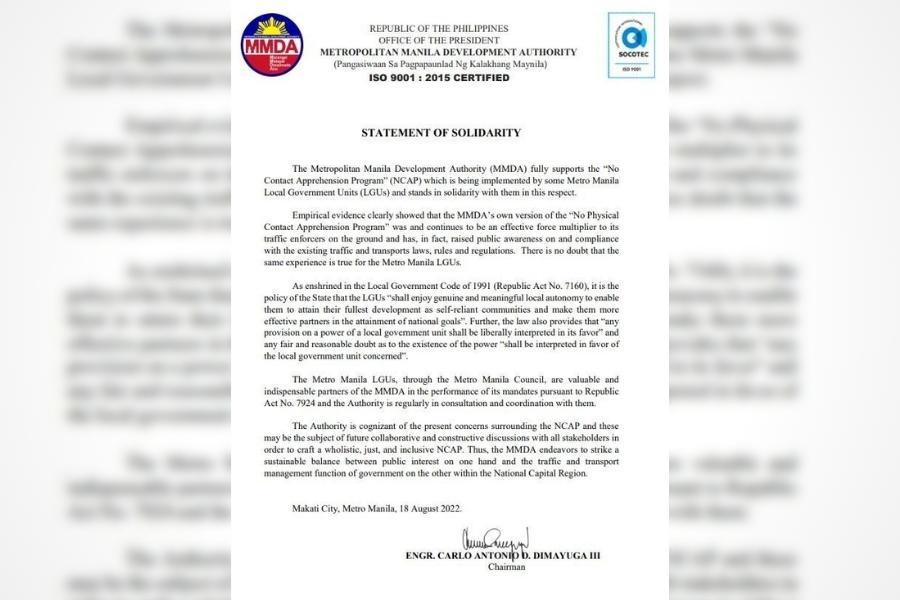 Full statement of solidarity from the MMDA
The MMDA assured motorists that it will look for a "sustainable balance between public interest on one hand and the traffic and transport management function of government on the other within the National Capital Region."
The Land Transportation Office (LTO) has also weighed in on the NCAP woes. One of its recent efforts is forming a new team called the Technical Working Group (TWG). This team will discuss possible proposals for the implementation of the NCAP that aim for fairer guidelines for all stakeholders.
Now that more motorists are expected to use the roads due to the return of the face-to-face classes, fairer NCAP guidelines are more essential than ever. The implementation of extended number coding is also now in full effect, which can apprehend violators through the NCAP.
You won't miss the latest road and traffic updates at Philkotse.com.


Rex Sanchez
Author
Recent posts