The MMDA is expecting a spike in vehicle volume.
The vehicle volume along EDSA is expected to rise as face-to-face classes returns on Monday, August 22, 2022. The Metropolitan Manila Development Authority (MMDA) said that vehicles plying on EDSA will exceed the pre-pandemic level starting next week.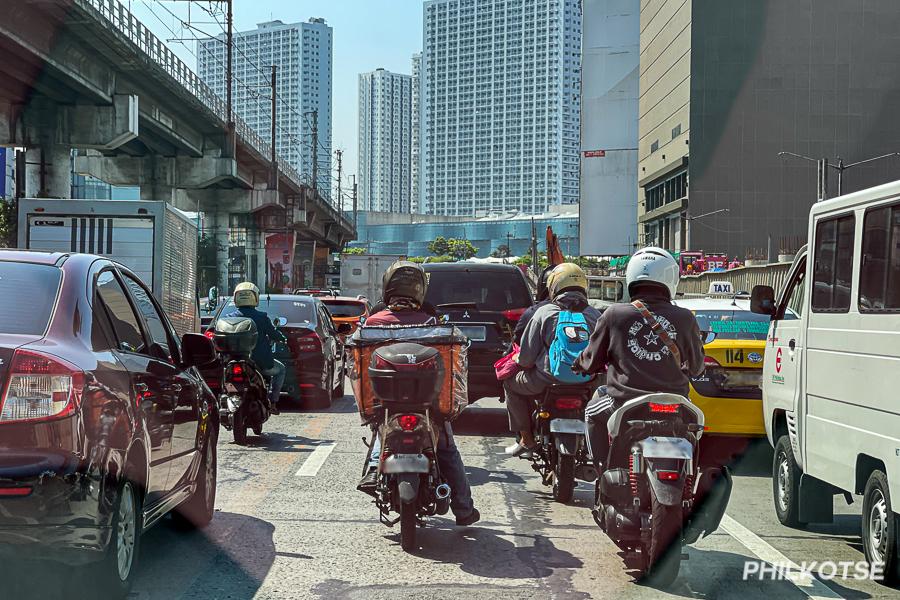 Vehicle volume is expected to increase along EDSA next week
The MMDA cited that vehicle volume count on EDSA is seen to hit 436,000 or higher as the resumption of face-to-face classes returns on Monday. The agency's initial vehicle volume estimate translates to a 7.7 percent increase compared to the number it recorded last July 2019, which is 405,000.
Meanwhile, EDSA vehicle volume has decreased in light of the rising fuel prices. The MMDA has previously said last June 2022 that the proposed number coding scheme is no longer needed since vehicle volume along EDSA went down. According to the agency's data, 392,000 vehicles drove through EDSA on June 9, which is lower compared to the 417,000 vehicles that passed on the said thoroughfare on May 5.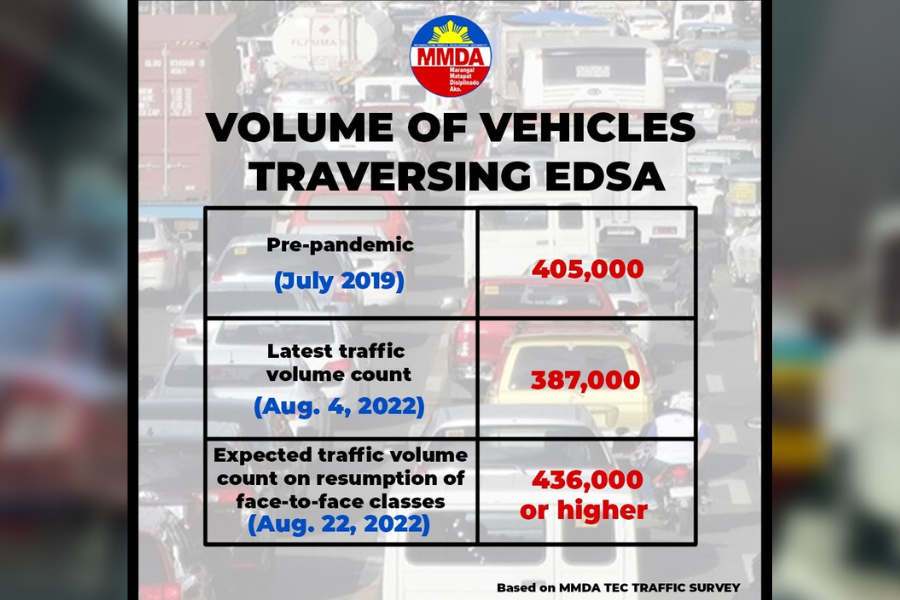 The MMDA is expecting more vehicles along EDSA as face-to-face classes return
The vehicle volume on EDSA continues to go down when you look into the MMDA's data. The agency recorded 387,000 vehicles along EDSA last August 4. However, the downward trend of vehicles on EDSA is expected to end as face-to-face classes return on August 22.
As mentioned earlier, the MMDA is expecting EDSA vehicle volume to reach 436,000 or higher starting next week. This prompted the agency to add to the current number coding hours. In fact, the MMDA has already started to implement the number coding during the morning rush hour, from 7 a.m. to 10 a.m.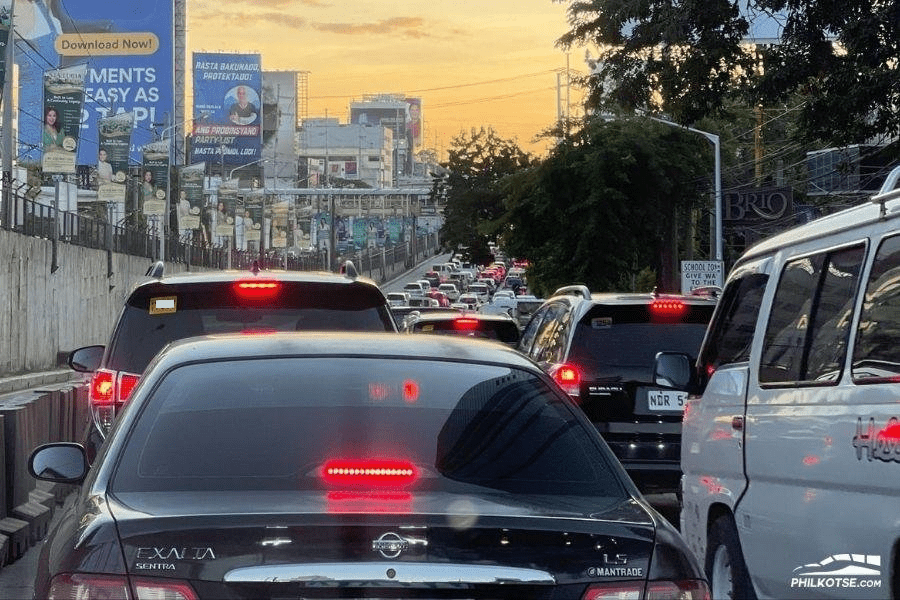 MMDA has started implementing the expanded number coding scheme
The expanded number coding scheme along major roads in the National Capital Region (NCR) was approved by the Metro Manila Council (MMC). As previously reported, the decision to add number coding hours during the morning is due to the expected spike in vehicle volume in relation to the resumption of face-to-face classes.
The MMDA noted that the expanded number coding scheme will reduce traffic by 20 percent during the morning and afternoon/evening rush hours.
That said, number coding will be from 7 a.m. to 10 a.m., and 5 p.m. to 8 p.m. Vehicles with license plates ending in 1 and 2 are prohibited on Monday, 3 and 4 on Tuesday, 5 and 6 on Wednesday, 7 and 8 on Thursday, 9 and 0 on Friday during the said coding hours.
Get updated with the latest traffic and automotive news in Philkotse.


Martin Aguilar
Author
Recent posts