It beat out Mazda and Buick in two categories. 
For the first time since the study started 43 years ago, Mitsubishi Motors has topped the J.D. Power US Customer Service Index (CSI).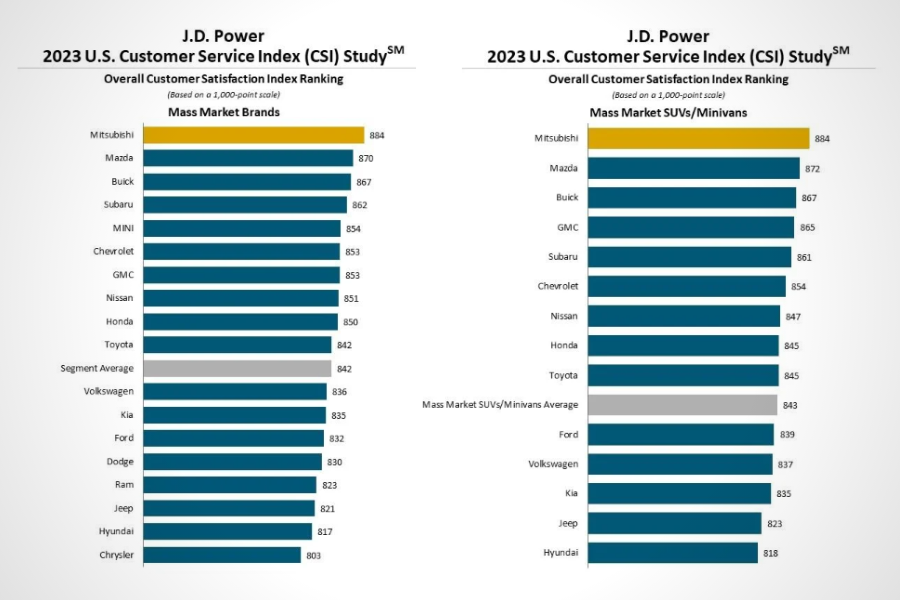 The 2023 J.D. Power US CSI rankings for Mass market brands (left) and minivans and SUVs (right)
More specifically, Mitsubishi has ranked first place under the 2023 J.D. Power CSI study's dealer service satisfaction among mass-market brands. Within this category, it has beaten out a total of 18 other mass-market brands. Other brands in this list include the likes of Toyota, Chevrolet, Mazda, Dodge, Hyundai, Kia, Buick, Ford, Nissan, Honda, etc.      
To put this into perspective, Mitsubishi received a score of 884 out of the study's 1,000-point scale. This places the said brand over Mazda which ranked second with 870 points. It also scored higher than Buick, which in turn ranked third with 867 points.  
Note that this portion of the CSI Study considers a large pool of data that was collected from 64,248 US-based car owners and lessees of 2020 to 2022 model year vehicles.  
From August 2022 to December 2022, J.D. Power took into account car users and owners' feedback on how a specific brand handles the overall car buying and ownership experience.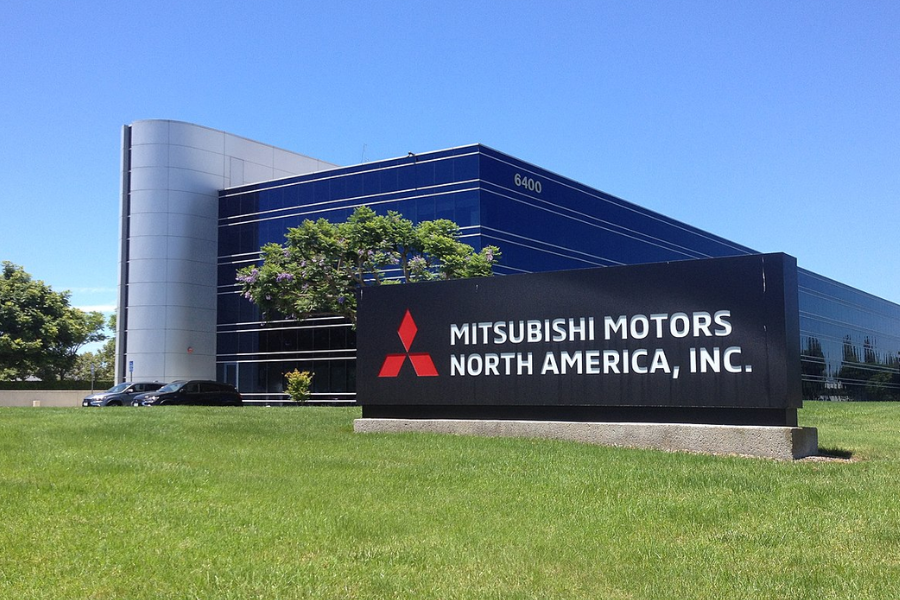 This is a huge win for the brand
This can be further broken down into five measures, each with varying degrees of importance. This includes a brand's service quality at 32 percent, service advisor at 19 percent, vehicle pick-up at 19 percent, service facility at 15 percent, and service initiation at 15 percent.  
The 2023 edition of the J.D. Power US CSI study, for the first time, also rolled out model segment rankings. This was done to provide a better view of the study's results and to give the study more granularity. 
That's because according to J.D. Power Vice President of automotive retail Chris Sutton, vehicle segments each provide unique experiences to customers. In turn, customers also have varying expectations from each segment. 
In the model segment rankings, Mitsubishi also ranked the highest among mass-market sport utility vehicles (SUVs) and minivans. Note that in this category, Mazda likewise came in second, and Buick in third.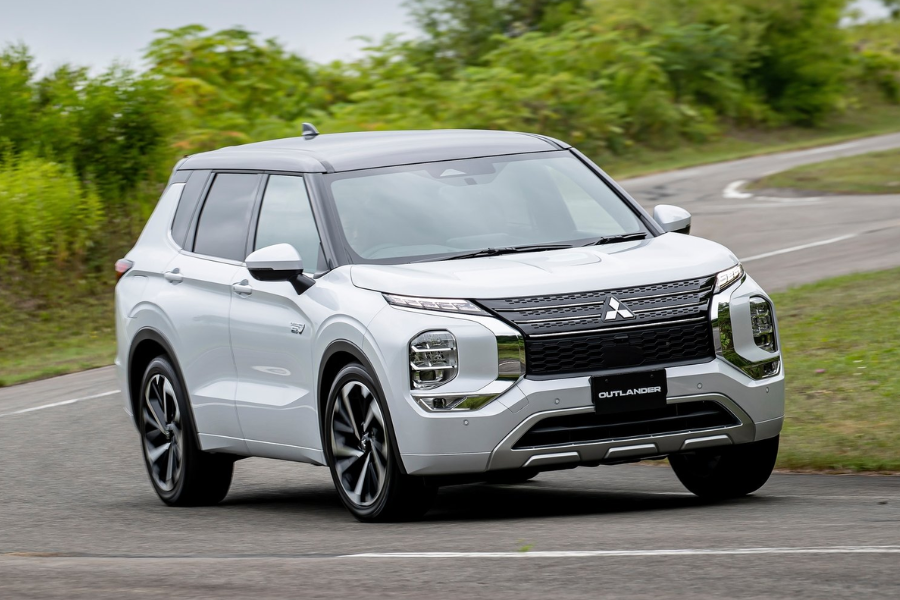 The 2022 Mitsubishi Outlander PHEV for the US market
As a side note, Lexus ranked the highest in the premium car category. Nissan meanwhile took the top spot among truck brands, while Subaru ranked the highest within the mass market car segment. 
According to Mitsubishi, their ranking in the 2023 J.D. Power US CSI study resulted from improving their corporation and retail operations. This success in the said study also follows the brand's release of the award-winning Outlander and Outlander PHEV models for the US market.  
For more car news and automotive industry updates, keep it here on Philkotse.  

Know more about Mitsubishi

Mitsubishi Philippines offers five passenger cars and one light commercial vehicle model for the local market.
The most affordable Mitsubishi model locally is the Mirage hatchback, which starts at Php 704,000. For SUVs, the marque has the Montero Sport. There's also the Outlander PHEV crossover, the Xpander and Xpander cross for MPVs, the Mirage G4 sedan, the Strada pickup truck, and the L300 light commercial vehicle.
At Philkotse, we provide the most up-to-date Mitsubishi Price list, as well as the latest and hottest car promos ranging from low monthly amotrizations, cash discounts, and low downpayments.
For more information about the Mitsubishi Philippines price list 2023, as well other details regarding the brand, continue below.