Mitsubishi inaugurated a new manufacturing plant in Indonesia
Perhaps
Mitsubishi
aims to strive to almost double its share of Southeast Asia's largest car market, the company opened an assembly plant in Indonesia, following a huge investment in a state of the art facility. President Joko Widodo of Indonesia was at the plant opening, which will strengthen the
Japanese automotive group
's presence in Indonesia and the wider ASEAN region.  
>>> View more: 
Mitsubishi in partnership with Centro to give L300 to Go Negosyo
The manufacturing plant in the Bekasi will begin producing Mitsubishi's popular sports utility vehicle, the
Montero Sport
(called the Pajero Sport in other countries), the Colt L300 light commercial vehicle, and an all-new seven-seater MPV. The new plant produces 160,000 vehicles a year at full capacity.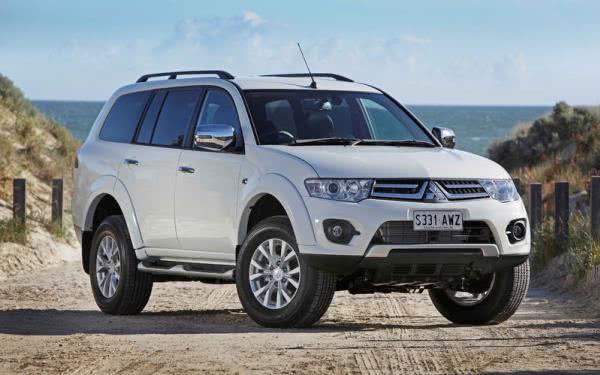 Mitsubishi opened an assembly plant in Indonesia

"This plant represents a vote of confidence in Indonesia, in the ASEAN region, and in the growth prospects of Mitsubishi Motors. We are proud to be creating jobs and investment in one of the region's largest and most important economies, which will be a strong manufacturing and export base for our expanding Alliance.", said Mitsubishi Chairman Carlos Ghosn.
 
"The Bekasi assembly facility symbolizes our ambition to be a market leader in Indonesia, where we will produce our best-selling Pajero Sport (Montero Sport) and a new MPV to meet growing demand for high-quality, rugged and reliable passenger vehicles. This will enable us to build share in a market where we have been present for more than 45 years.", said Osamu Masuko, Chief Executive Officer of Mitsubishi.
 

The manufacturing plant in the Bekasi will begin producing Mitsubishi's popular sports utility vehicle
The all-new plant in Indonesia, which cost $565 million (about P28 billion) to build, will employ 3,000 workers.
Mitsubishi
's expansion in Indonesia
now follows investment in additional capacity in some Asian countries in recent years, capitalizing on the long-term development of the ASEAN region. Your thought?
All-New Mitsubishi Montero Sport 2016 | NOW AVAILABLE IN THE PHILIPPINES
Know more about Mitsubishi

Mitsubishi Philippines offers five passenger cars and one light commercial vehicle model for the local market.
The most affordable Mitsubishi model locally is the Mirage hatchback, which starts at Php 704,000. For SUVs, the marque has the Montero Sport. There's also the Outlander PHEV crossover, the Xpander and Xpander cross for MPVs, the Mirage G4 sedan, the Strada pickup truck, and the L300 light commercial vehicle.
At Philkotse, we provide the most up-to-date Mitsubishi Price list, as well as the latest and hottest car promos ranging from low monthly amotrizations, cash discounts, and low downpayments.
For more information about the Mitsubishi Philippines price list 2023, as well other details regarding the brand, continue below.