The brand has yet to officially confirm this, though.  
Back when the news broke out that Toyota was bringing back the Supra nameplate, legions of its fans, car enthusiasts, motorsports and engineering nerds, and car geeks in general were elated.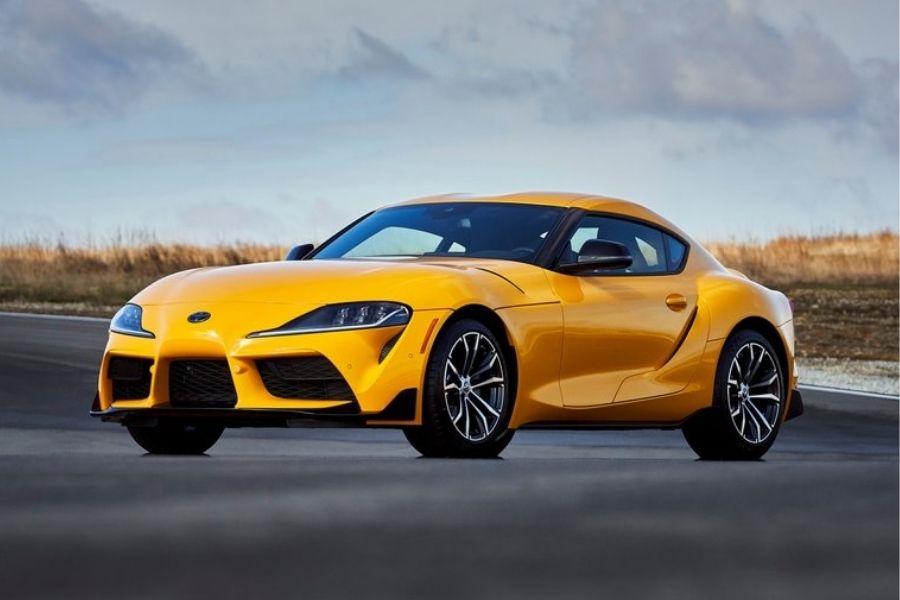 The US-spec 2021 Toyota GR Supra
Until the reveal that it was mostly built by BMW. Many made a big deal out of this at first, but they did get over it pretty quickly. What still continues to disappoint though was when Tetsuya Tada, the chief engineer for the A90 Supra's development team, said that people hoping for a manual-transmission Supra "should just go for the Toyota 86 instead."  
More recently, a report from The Drive says that a stick shift might be offered on the Toyota GR Supra for the 2023 model year . The website cites an unnamed source from Toyota's dealer network as saying that this Supra variant was already "confirmed," at least for the US market.
The Drive also tried to reach out to Toyota to verify this bit of news, but no answer was provided. And so for now, there is scant information surrounding this supposed manual version of the A90 Supra. For one thing, no one knows yet which engine this future variant will end up using.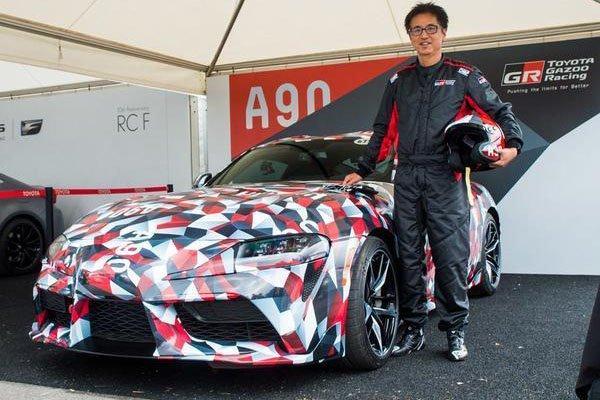 Tetsuya Tada together with the pre-production version of the Toyota Supra A90
For those unaware, there are two engine options for the Toyota-branded sports car. Like the previous version, the A90 Supra also has a 3.0-liter inline-6 engine, with the other option being a smaller, 225-horsepower 2.0-liter inline-4. In the Philippine market, only the six-cylinder engine is available. 
Furthermore, the A90 Supra's sister car, the BMW Z4, already has a variant in some markets that uses a six-speed manual. That said, it is likely that Toyota will once again turn to the German marque in developing this stick-shift Supra.
Toyota also admitted that it did find a way to configure the A90 Supra to use a manual gearbox. An assistant engineer from the Supra development team even confirmed that what's stopping the marque from releasing a fifth-gen Supra with a stick shift is "market demand." Or rather, the presumed lack of demand for a manual A90 Supra.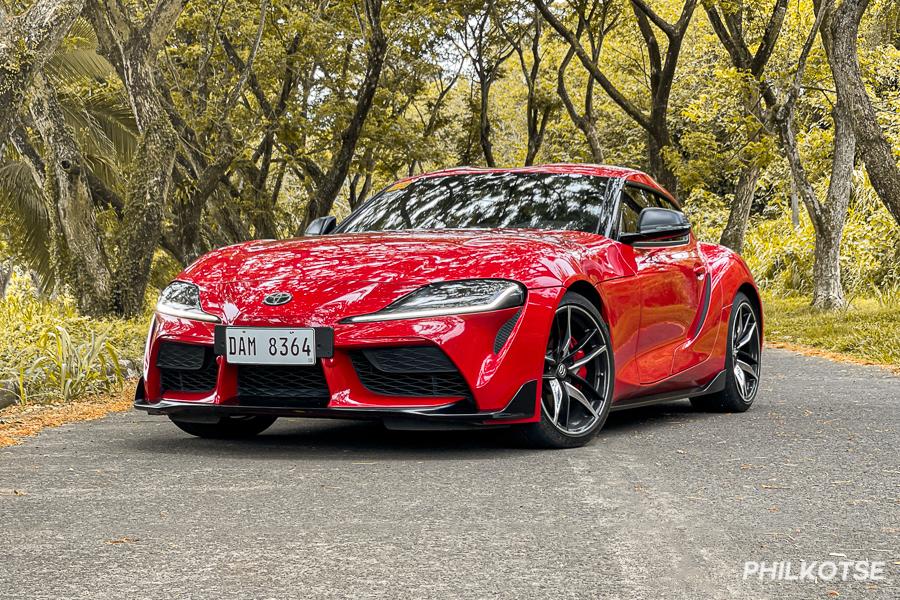 The Philippine-spec Toyota GR Supra
While this bit of news sounds exciting, we advise to take it with a healthy dose of skepticism. If a production version of a Toyota Supra with a stick shift does end up materializing in the metal, we're pretty sure that many will want to see it on local roads. 
For the latest updates from the automotive industry, keep it here on Philkotse. 

Know more about Toyota Supra 2023

The Toyota GR Supra is a 2-seater sports car that is available in the Philippines at a price of Php 4,990,000. It can go up to Php 5,090,000 if the Ice Gray body color option is chosen, with five other paints priced at Php 5,050,000. Only one variant is available locally which uses a BMW-sourced 3.0-liter inline-6 twin-scroll turbocharged gasoline engine that generates 335 Nm of torque and 500 Nm of torque. This engine is connected to an 8-speed automatic transmission as standard. Dimensions-wise, this iconic sports car spans 4,379 mm in length, 1,854 mm in width, and 1,294 mm in height, with a wheelbase of 2,470 mm and a ground clearance rated at 115 mm. In the local market, the Toyota Supra competes against the likes of Ford Mustang, Nissan 370Z, and Porsche 718.

Cesar G.B. Miguel
Author