For a more immersive drive through the woods. 
The all-new Land Rover Defender in stock form is already a macho but stylish vehicle ready for the outdoors. Recently though, a Dutch coachbuilding company by the name of Heritage Customs is producing a convertible version of the said SUV model.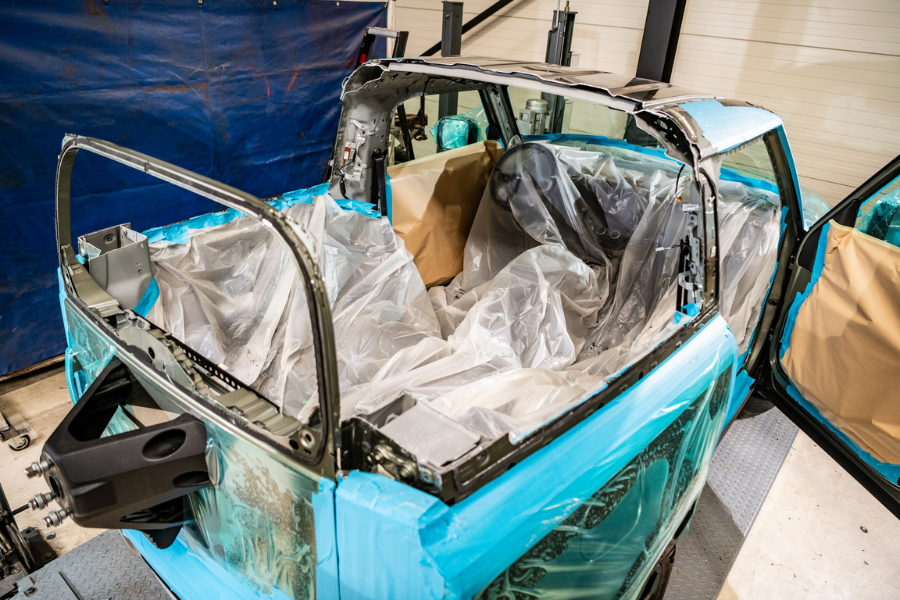 The Defender 90 with the roof already cut off
This interesting project is dubbed the Valiance Convertible, and it is based on the Defender three-door model. The chassis will be left unmodified, but the company will be cutting off a section of the roof to accommodate a semi-electric soft-top roof. 
Other than that, the interior and some exterior sections of the Valiance Convertible will also get what they call "Magic Metal" as trim pieces. This is proprietary to Heritage Customs, and it is made with a unique metal binding technology for added style.  
The aforementioned Magic Metal comes in different forms. There's one that can simulate a rusted look, black steel, copper, bronze, tin, and brass. To wrap up the modded Defender's look, it also gets a new set of 20-inch or 22-inch alloy wheels.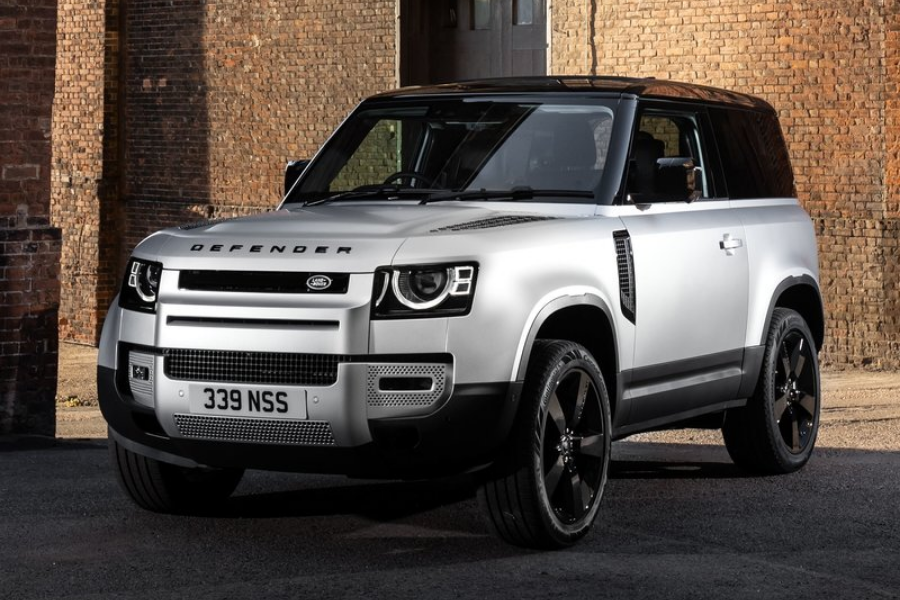 The standard Land Rover Defender 90
And yes, it is available in three different trims. There's the Solihull Sand, which is a tribute to the first ever Land Rover model made back in 1948. Then there's the Kokkini Paralia, a nod to an archaeological site in Santorini, Greece, and the Côte d'Azur, which pays homage to the Mediterranean coast of France. 
For 2022, only five Valiance Convertible units will be made, and almost all of them are already sold out. But if you're curious, these custom Defenders come with a price of €84,700, that's Php 4,753,000 at current exchange rates, and that's before taxes and other fees. 
That's quite a price tag over the regular three-door Defender 90, which costs €54,668 (around Php 3.064 million) in Europe. Also, the said version of the Defender isn't available locally.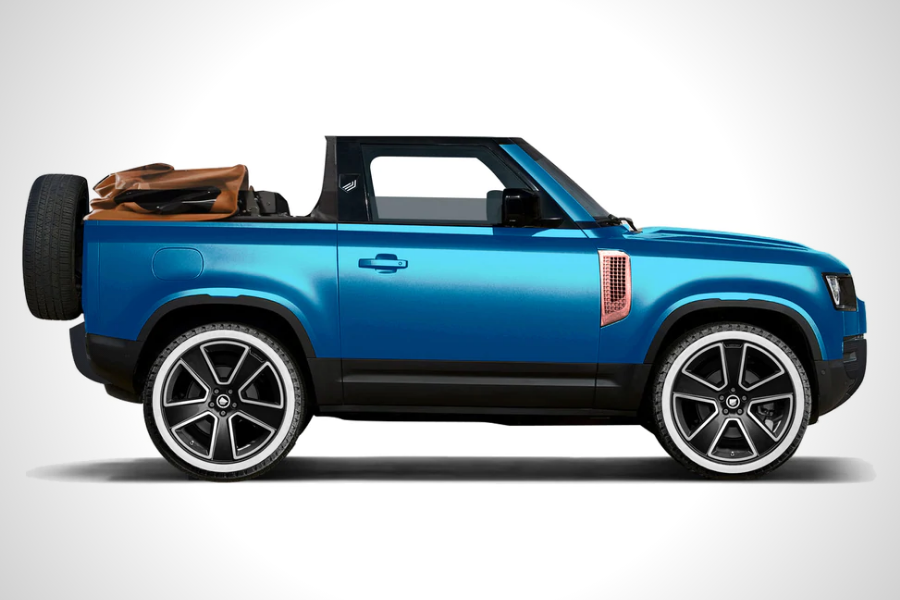 The Defender Valiance Convertible Côte d'Azur
However, the Philippine market does have the full-size Defender 110 MHEV, which comes with a price ranging from Php 6,310,000 to Php 6,610,000. 
For more up-to-date car news, keep reading here on the Philippines' largest automotive portal. 
Know more about Land Rover Defender 2022

The Land Rover Defender 2022 is a British off-roader vehicle that is available in two configurations, namely the Defender 90 small off-roader and Defender 110 midsize off-roader. It is offered with a wide array of variants and accessory packs, with the price being available upon request. There are various available engine options in the country, including D200 and D240 4-cylinder diesel engines, D200, D250, and D300 inline-6 diesel engines, P300 4-cylinder gasoline, P400 inline-6 gasoline, and P525 V8 gasoline engine. All of which are connected to an 8-speed automatic transmission.
Dimensions-wise, the Defender 90 is 4,583 mm long, 2,008 mm wide, and 1,974 mm high. Meanwhile, the Defender 110 spans 5,018 mm in length, 2,008 mm in width, and 1,972 mm in height. Locally, this British off-roader competes against the likes of the Jeep Wrangler and Mercedes-Benz G-Class.

Cesar G.B. Miguel
Author
Recent posts