All about the Lamborghini Urus 2019 in respect of design, features, engines and prices have almost been unveiled.
Lamborghini has been built its reputation for making supercars for over half a century. However, do you know the Raging Bull also has its own SUVs? According to latest car news, following the first SUV LM002, the Lamborghini's second SUV named "Urus" will officially make its way in just a few months.
First disclosed at the 2012 Beijing International Auto Show, the Lamborghini Urus 2019 promises to closely resemble what we saw in Beijing five years ago, but the production will likely be a bit more angular.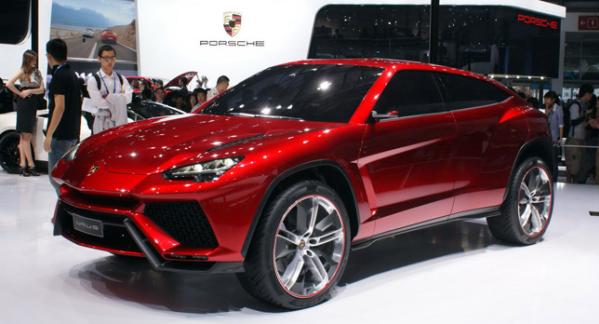 The Lamborghini Urus was first disclosed at the 2012 Beijing International Auto Show
Watch also:
Lamborghini Urus - The SUV super athlete (unveil)
Combining supercar cues from the concept with updated angles from the prototype spotted, the rendering has given us an overall look of the Urus' appearance.
Accordingly, a sharp nose from the Huracan and Aventador and a lower-mounted angular grille will dominate the front car. Besides, a lower central vent with two angular ones on the two sides give the Urus a more aggressive look as well as helping in engine cooling and airflow management.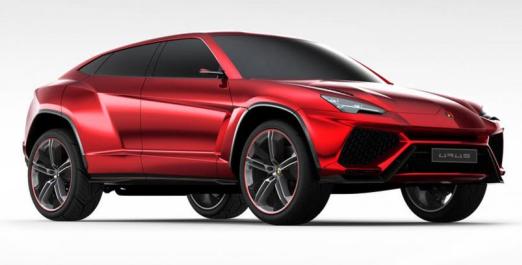 The 2019 Lamborghini Urus will definitely be much more stunning than the 2012 concept
Meanwhile, the rear will feature a short rear window, sleek LED tail lights and especially, quad exhaust tips. A low center of gravity and big alloy wheels complete the car's sporty look. All things considered, the Lamborghini Urus 2019 will definitely be much more stunning than the 2012 concept.
As revealed before, the Lamborghini Urus will be powered by a 4.0L biturbo V8 gas engine producing 650 hp. Thanks to this powerful engine, the Urus is expected to the fastest SUV around the Nurburgring. Even, the horsepower could be pushed further by varying powertrains. Some sources suggest a plug-in hybrid model will also join the Urus family sometime in 2019.
Scheduled to premiere on December 4th, the Lamborghini Urus 2019 SUV is estimated to be priced at around $200,000 (P10.25 million). The Italian supercar maker also revealed that 1,000 units of Urus would go on sale in 2018 and the volume would go up to 3,500 units one year later.
>>> Click here to find out more updated cars and concepts around the world.
Know more about Lamborghini Urus 2021

<p>The Lamborghini Urus is a series of super Sports Utility Vehicles made with the unbeatable power of a sports car and the overall versatility of an SUV. It features a well-sculpted and athletic body detailed with dramatic curves, sleek lines, and contemporary features. Stepping inside is a memorable experience as it is packed with the latest driver and passenger amenities not found in other SUVs offered in the market today. Expect a safe, comfortable, and consistent luxurious riding experience from this acclaimed vehicle. The Lamborghini Urus and the Lamborghini Urus Pearl Capsule is available in the Philippines. It comes in Nero Noctis, Bianco Monocerus, Blu Astraeus Metallic, Blu Eleos Metallic, Rosso Mars Metallic, Giallo Auge, Nero Helene Metallic, Bianco Icarus Metallic, Grigio Nimbus Metallic, and Rosso Anteros Metallic.</p>
Price available upon request
Explore
Recent posts