The company has pledged to donate 10 pesos for every completed delivery.
The COVID-19 pandemic undoubtedly disrupted many local businesses, forcing some to go out of business for good. However, there are still some local businesses that are striving in these trying times thanks to the support and aids from communities as well as other businesses.
Bounce Back PH is one of the organizations that continues to support local businesses amid the global health crisis. Bounce Back PH is a social media platform that aims to support businesses in all industries.
As of this writing, there are currently more than 40,000 merchants and companies in the Bounce Back PH community that help each other grow.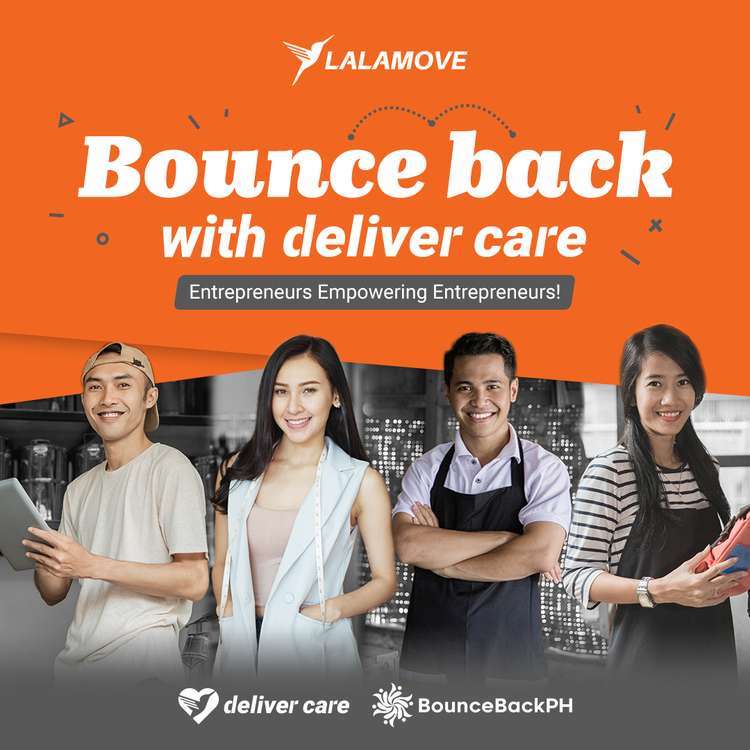 Lalamove Philippines' Delivery Care campaign
>>> Related: Lalamove partners with PDEA to make sure that deliveries are drug-free
Lalamove Philippines, in partnership with the social media platform Bounce Back PH, has launched the 'Delivery Care' campaign which aims to raise funds to help Micro, Small, and Medium Enterprises (MSMEs) and the beneficiaries of the Department of Social Welfare and Development (DSWD). Lalamove has pledged to donate 10 pesos for every completed delivery, while the Bounce Back PH community will set aside a portion of the members' sales to add to the fund.
The 'Delivery Care' campaign will offer assistance to keep the businesses of MSMEs alive and running. Jason Dela Rosa, founder of Bounce Back PH, calls this initiative "bayanihan" as Filipinos come together to help each other to move forward. Both Lalamove Philippines and Bounce Back PH will find more ways to support MSMEs and the business community especially now with the ongoing threats of the pandemic.
Lalamove Philippines continues to provide aids in its fourth year in the country
>>> Related: Lalamove celebrates 4th anniversary by providing hope amid pandemic
"Last year, we heard about the objective of Bounce Back PH and we truly admire their initiative. Entrepreneurs empowering entrepreneurs. In this economic climate, their community exemplifies a modern type of bayanihan and we are excited to extend our help," shared Dannah Majarocon, Managing Director of Lalamove Philippines.
Here at Philkotse.com, we value your interest in the automotive industry. Visit our website to find out more.

Rex Sanchez
Author